Telemedicine, virtual consultations, e-pharmacies and so on have been adopted at a remarkable rate over the past year, and are becoming a progressively important pillar for healthcare systems worldwide. The pandemic enabled HealthTech to thrive, but will the industry be able to maintain this continued adoption and expansion over a long-term trajectory?
The Rise of HealthTech
Digital health has been a cornerstone in managing the COVID-19 crisis, with the imposition of lockdowns and social distancing measures across the globe hindering access to healthcare and increasing the need for innovative solutions.
It's no surprise then that in 2020, the shift to remote care pushed HealthTech investment to new heights. Rock Health Funding reported that HealthTech start-ups globally raised $14.1 billion in 2020, which almost doubled the 2019 figure of $7.4 billion. But as restrictions and lockdowns around the world begin to ease, the question now lies in whether the industry is in a position to maintain such financial growth.

Threats to Momentum
A recent McKinsey 2020 Virtual Health Survey indicates that healthcare providers still feel tentative towards virtual healthcare solutions, with main concerns being profitability, security, and workflow integration in relation to in-person services.
Rafiq Shabib, Finance Director at Digital Health platform Healthigo, which connects patients with doctors, insurance providers, and pharmacies, determines:
"Teleconsultation went up massively during Covid, but with ease of restrictions it went down again. Not because patients are not using it, but because healthcare providers do not have the time to do it. They still prioritise walk-in appointments, as the mindset is that walk-ins give them more money."
On top of this, there's a gap between usage and consumer interest. McKinsey's report shows that patient interest in telehealth was 76%, while their actual usage was 46%. Some of the factors causing this gap have been boiled down to a lack of awareness, education and understanding of HealthTech services.
Culture has shown itself as one of the greatest hurdles to the digitisation of healthcare. While many are becoming increasingly comfortable with adopting digital health solutions, some doctors are still hesitant. Dr Imran Haq, a UK-based oculoplastic surgeon and Founder of Sonzaikan – an AI-driven compact device with remote diagnostic software – was taught in medical school in 2009 that video consultations are undesirable in healthcare due to the lack of human interaction:
"There needs to be an understanding that this is the change. For our generation, no one is embarrassed to send a photo or a selfie. This is just the way we live. Doctors need to realise that [HealthTech solutions] are complimentary, they do not threaten their own practice. The current hierarchy needs to be disbanded."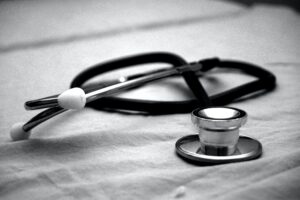 Maintaining Momentum
Subsequent to the pandemic, some traditional barriers to healthcare are less difficult to break through. Pervading culture and structure within longstanding HealthTech systems and providers had previously meant that practitioners were naturally more reluctant to change and adopt new innovative technologies consequent to having used certain methods and solutions for years. As a fallout from the pandemic, companies and investors are far more willing to try innovative technology solutions, through an increased recognition of their importance and impact in our 'new normal' way of providing healthcare.
Jalil Allabadi, Founder of telehealth platform Altibbi, holds confidence that HealthTech is here to stay:
"Digital health is no longer separate from traditional health. In a couple of years we will stop saying digital health as a separate thing."
So, how do we keep up this momentum of adoption? Moving forward, HealthTech's hoping to see their new technology permanently integrated need to present an evidence-based approach which highlights the specific clinical or operations needs being addressed. HealthTech organizations also need to continue pushing for collaboration. A key point in selling is building personal relationships, so smaller and start-up HealthTechs will do well to keep contact with larger organizations to maintain the momentum they have now.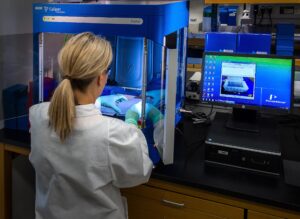 What Next?
Coronavirus has proved monumental in changing long-held perceptions about the nature of care and care delivery, and innovators in the space are continuing to develop capabilities, products, and services that are expected to be key to the future of healthcare.
Many healthcare professionals foresee a major increase in enterprise buyers of innovative digital health solutions. But for this to happen, it's vital that the current spirit of collaboration continues past this critical phase. By continuing to connect across traditional, clinical, and scientific boundaries, the HealthTech industry can provide the innovation and invention needed to maintain its momentum in solving the most critical healthcare challenges, no matter what the future may have in store.
At Storm3, we work with some of the most successful and innovative HealthTech start-ups and scale ups across the globe. We understand that the industry is soaring, and our mission is to be at the heart of this expansion. If you're looking to expand your HealthTech team, or are simply seeking advice on how to scale and grow, reach out to us. Our consultants are best placed in enabling our candidates and clients to make a true difference through the digitisation of healthcare.