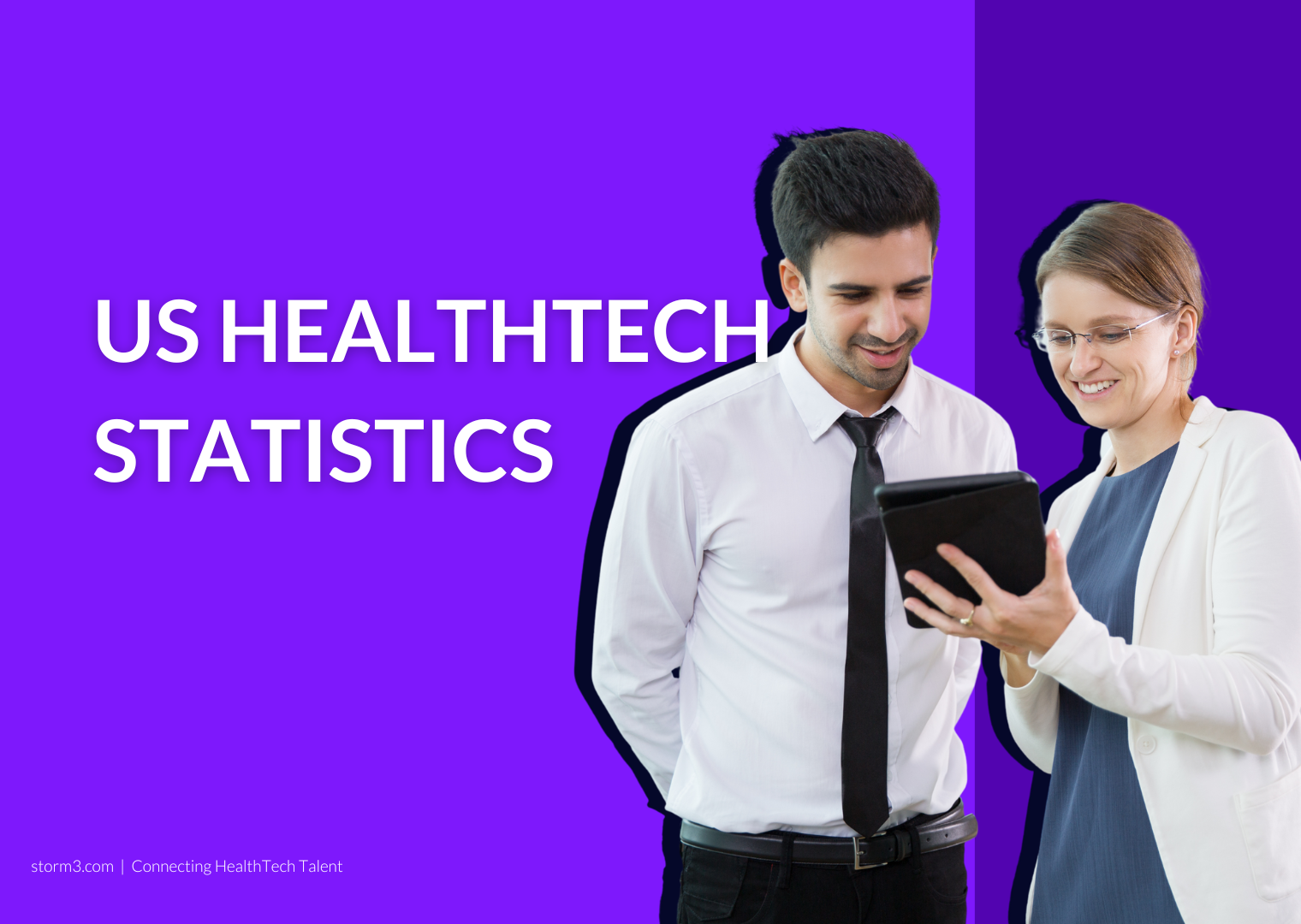 The HealthTech sector has seen tremendous growth within a short period of time, North American hubs are setting the standard for the potential this sector has. The US sector has grown a little over 3 times through investments since 2016 and has accumulated about 37.9 billion in value as of 2021.
The digital health market is growing at a shocking rate and shows no signs of slowing down anytime soon.
In 2021 alone the US digital health funding increased at an astonishing rate of 75% to reach the total sum of 37.9 billion. The US has established itself as the number one location in gaining deals to fund the HealthTech sector.
For more a more in-depth look at one of the US HealthTech hubs leading the charge in 2022, Here is one we have on our radar for the year ahead – The Top HealthTech's in San Francisco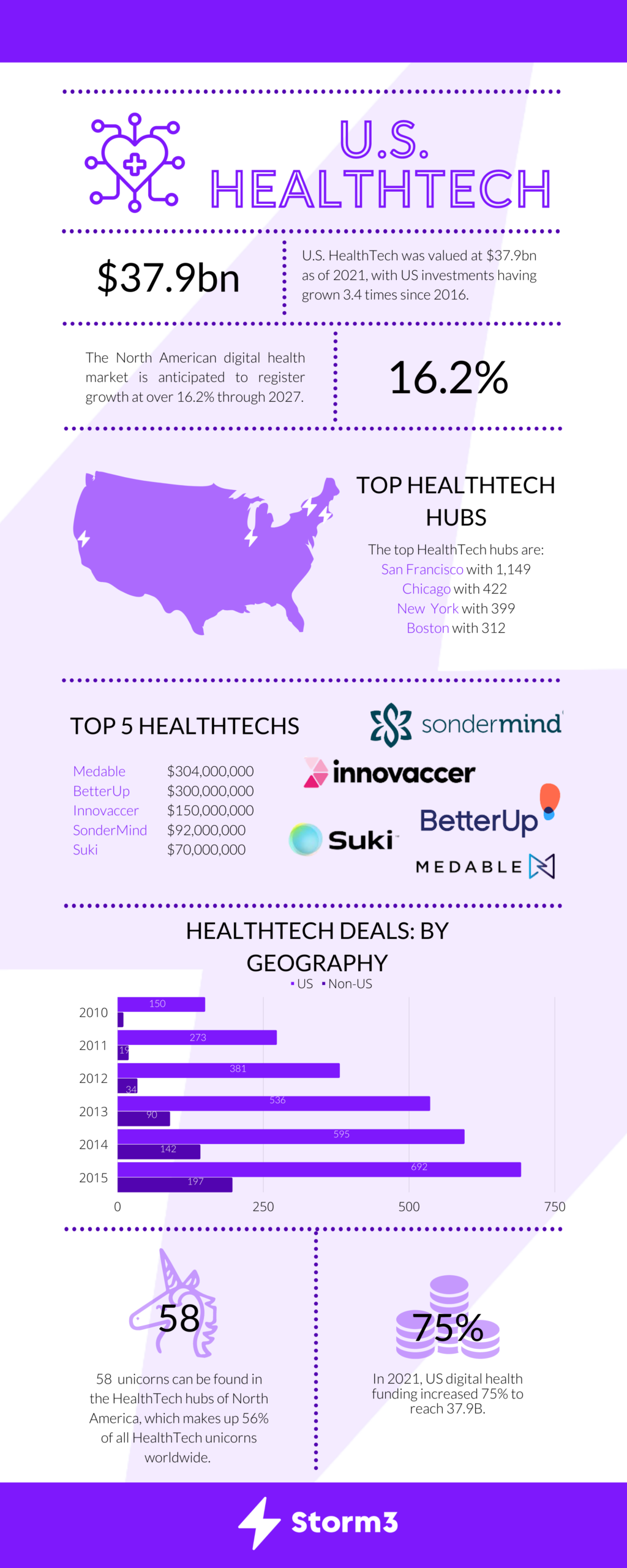 We Are Here For You
As HealthTech continues to skyrocket, we want to be at the core of it. At Storm3, we are specialist recruiters dedicated to working with the top companies in all HealthTech sectors. Whether you are a start-up or planning to scale up, Storm3 is here to help you find the right senior talent for the right specialism. If you are looking to expand your team, contact us.