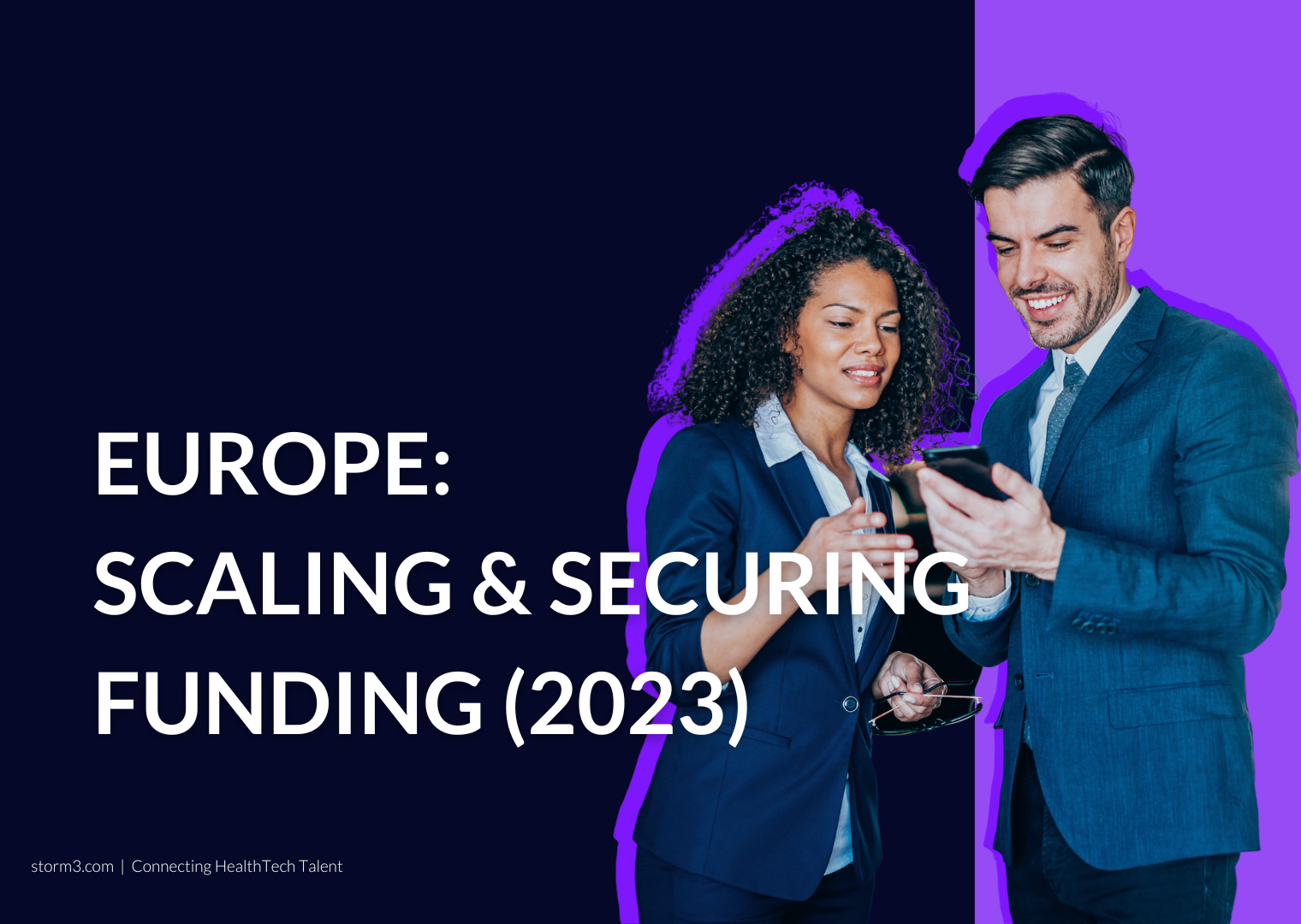 HealthTech is one of the fastest-growing markets in Europe's tech startup ecosystem.
However, there is a common challenge facing all companies within the industry: scaling and securing funding.
As such, we wanted to gain a greater understanding of the European HealthTech market in 2023. And who better to ask than experienced players in the European market:
George van Husen, Co-Founder and CEO of Tenac.io
Nina Lameule, Investment Manager at NLC
Mattias Bernow, CEO of Cellcolabs
Hosted by our Engineering Lead, Ieva Gembutaite, this episode of The HealthTech Supplement uncovered the ins and outs of turning medical expertise into profitable ventures, the opportunities and challenges of raising funding in Europe, advice for those looking to raise their next funding round and more!
Check out a glimpse of the eBook below: 
Like what you see? Download your copy of Storm3's European HealthTech report below!