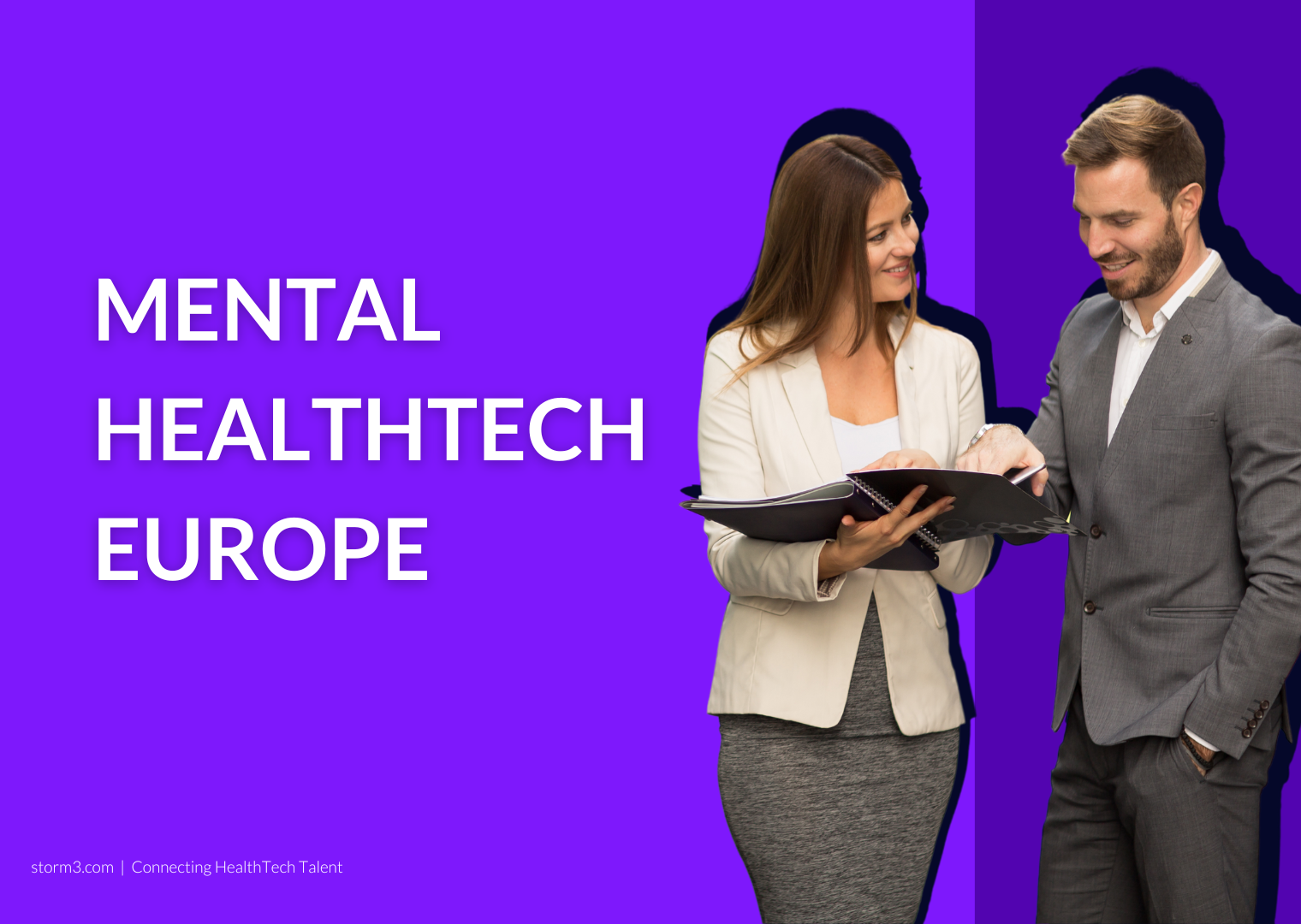 Mental health is a crucial part of an individual's well-being. However, even in high-income EU countries with universal health care coverage, there are often barriers that prevent people from getting treatment for mental health issues. The two most common barriers are the prevailing stigma around the subject and the lack of agility and accessibility of treatments, both in time and financially. Since 2019, investment in mental health start-ups, that could offer a solution to these problems, has skyrocketed.
This infographic provides some of the major statistics on mental health, the top hubs and mental HealthTechs in the EU.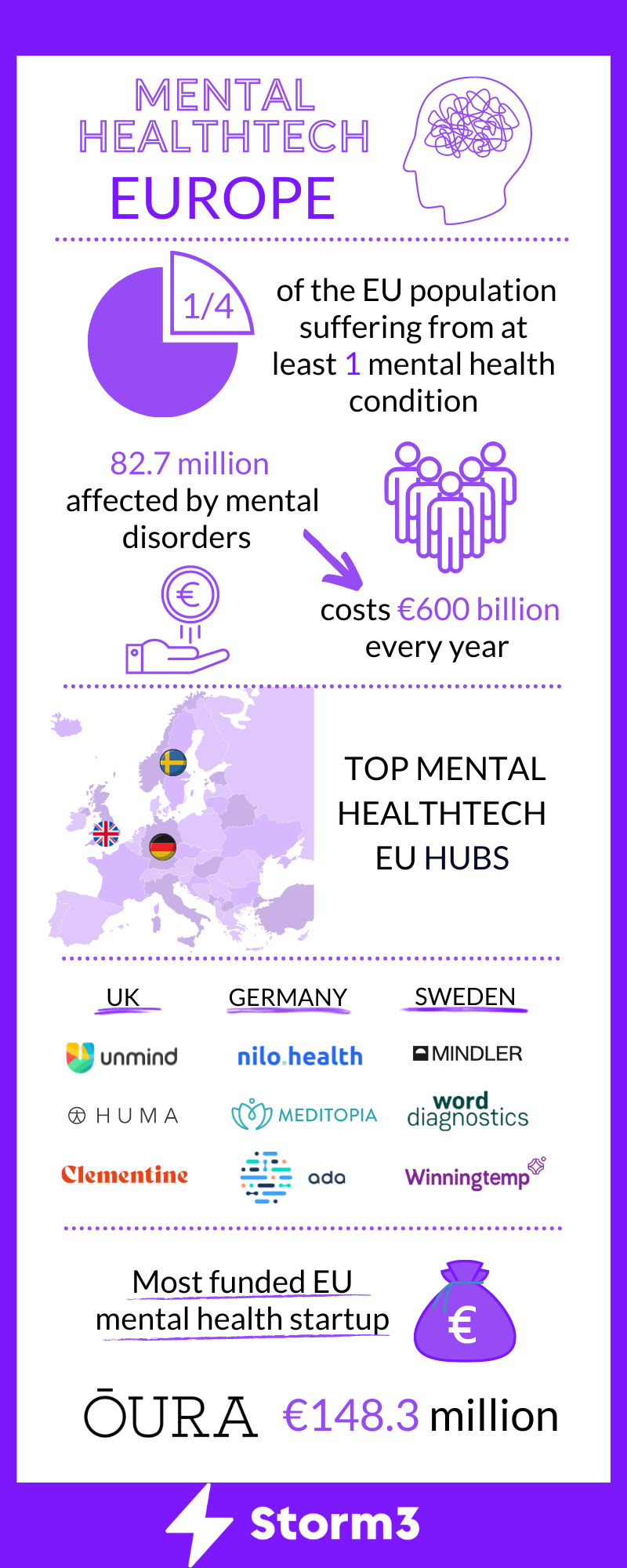 Your partner in growth
If you are a Mental Health Tech startup looking to expand your team, get in touch. We work with Series-A funded and above startups in the mental health space that are providing innovative solutions to people's health conditions. Storm3 has an extensive database of the best senior HealthTech talent to help you grow and drive your mission. For more on the areas of HealthTech that we service, get in touch here and click here to stay up to date on the industry news.