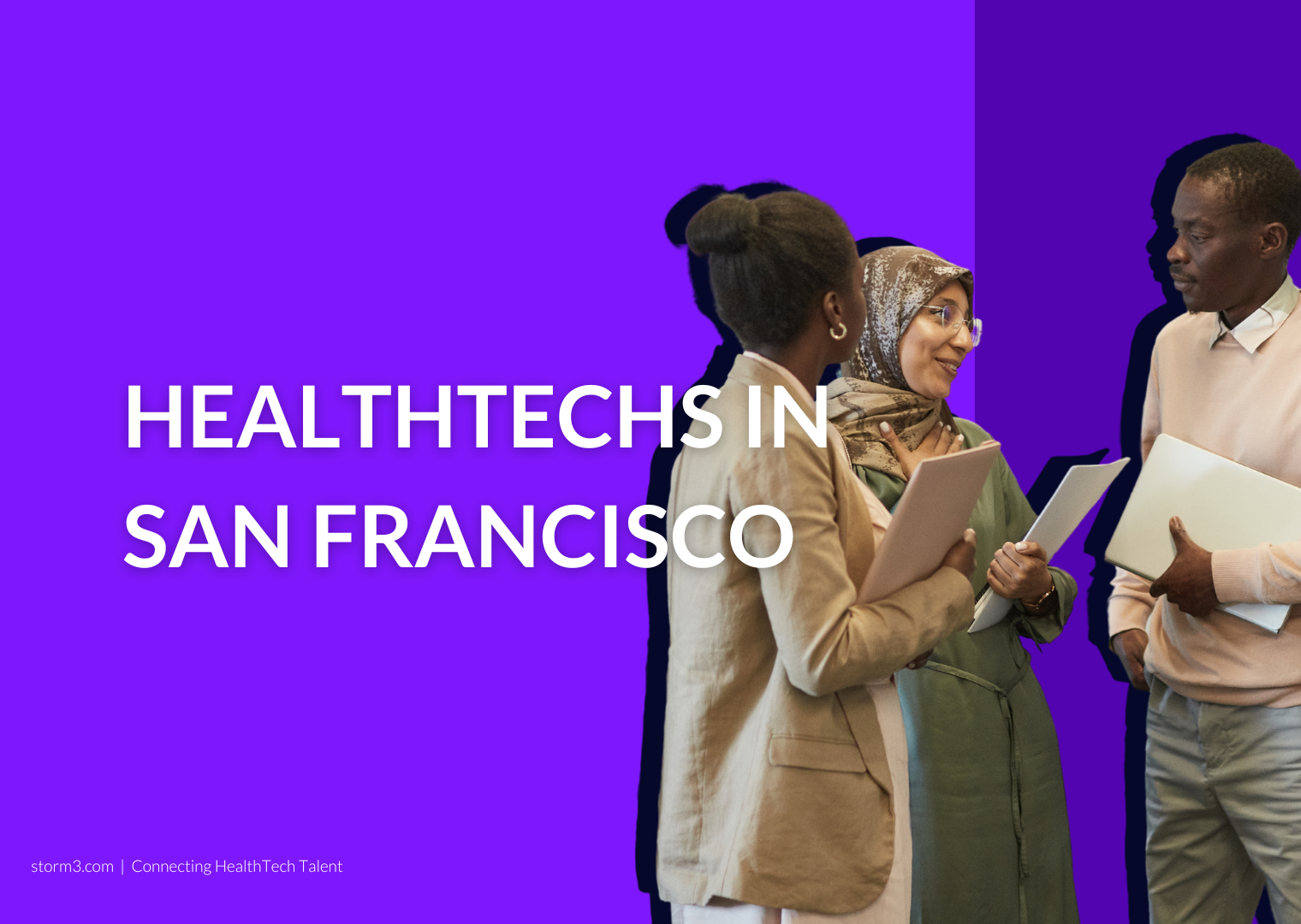 Thanks to a mature infrastructure, incredible innovation, and talented professionals, San Francisco is a HealthTech haven, packed with hundreds of startups and scale ups that're helping to build a healthier world. As we look to the future, this HealthTech hub is set to continue making its mark on the future of the industry; but wo are the HealthTechs leading the charge in 2022?  
What Is HealthTech?
HealthTech is such a complex term that it is hard to set one definition to its name. Ultimately HealthTech encloses a wide variety of technologies that help to push innovation within the health industry, whether this be consumer-based, service-based, or market-focused. The revolutionary technologies within this industry are just scratching the surface of their potential.
HealthTech is essentially trying to accomplish the same goals as traditional healthcare services, just in different ways.  By incorporating technologies  such as mobile devices, wearables, databases, and other applications to make delivering healthcare services that much easier for the clients and corporations. HealthTech is helping achieve innovative solutions to everyday challenges within the industry.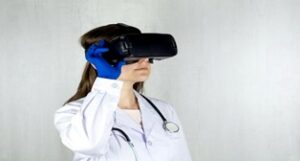 The San Francisco HealthTech Market
San Francisco is home to a large portion of the U.S. market within the HealthTech industry. There are currently over 1,069 startups in this region alone. The global market size of the industry was valued at $96.5 billion in 2020 and is expected to grow at a rate of 15.1% from 2021 to 2028. HealthTech has seen a huge upward spike within the past decade and the global pandemic played a major role in pushing that spike even higher. The funding, start-ups companies, and contributions to this new market in the healthcare industry has HealthTech  on a trend upwards with no sign of slowing down anytime soon.
San Francisco has an assortment of different HealthTech startups with separate main focal points. The city has already made a name for itself as a tech hub and has now become a main competitor in the health industry as well. That being there has been a major increase of company headquarters moving to the city as well as startups. Most of these companies have designated their focus more on mHealth, telehealth, and big data when it comes to technology industry in healthcare.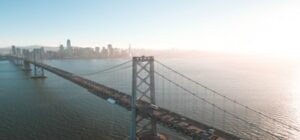 The Top HealthTechs in San Francisco 2022
Invitae
The Pill Club
Ginger
Included Health
Honor
Collective Health
Vocera
Calm
One Medical
INVITAE
Founded in 2010, Invitae is a global leader in the biotech industry, focused in genetics. Invitae provides genetic testing with important information to support with pregnancy, nutrition, cancer and genetic illness. Through their website you can take a short quiz to see which test fits your needs and get an at home test set straight to your door. After providing a simple saliva sample, the test is then set to a group of doctors for analysis. Results are also given in the comfort of your home through the company's online portal.
The whole process is affordable and offers financial aid while also being accepted by Medicaid, medicare and most American insurance companies.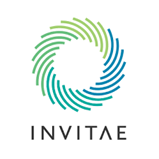 THE PILL CLUB
The Pill Club is an online provider of birth control that can be shipped through mail or sent directly to your local pharmacy. The HealthTech can prescribe over 100 different types of birth control and is $0 with insurance. Along with the right medication to fit your needs, The Pill Club sends an assortment of different gifts and treats for all its users. This company not only prides itself with providing excellent medical care, but also education on women's and sex health. This HealthTech has secured a total funding amount of $103.6M, the website is also driving in just over 200k monthly visits in web traffic.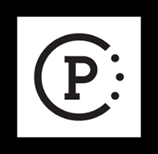 GINGER
Ginger is a company that has established themselves as a telemental health provider. They have have accumulated over $220 Million in funding and was only founded 10 years ago. The HealthTech's mission is to spotlight psychiatry, therapy, and mental health coaching all provided around the clock right through your smartphone. The app gives its members access to the support needed within seconds.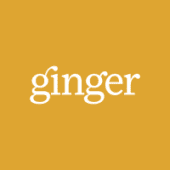 INCLUDED HEALTH
Founded in 2020, Included Health strives to make receiving medical attention easier, faster and safer for everyone. The HealthTech provides healthcare for all its users by giving help with insurance, finding a healthcare provider and matching patients with their needs. Included Health also provides around the clock care for people's complications, medication needs and  offers specialty care reports crafted for each individual person. With their app, users are able to  contact  doctors, therapist and physiatrists via their mobile phone with their virtual video appointments being available as soon as their lunch break.

HONOR
Founded in 2014, Honor is the leading tech company in providing senior care. With their easy-to-use app, Honor lets its users take control of all their loved one's medical needs. Users are able to schedule visits with reviewed doctors and receive a full comprehensive report at the end of each session. Through the app, users are able to hire at home care and receive notifications when someone is arriving and leaving. Their technology also tracks mood, sleep and other wellness factors that can impact a senior's health. Honor provides free Care Consultations to speak directly with providers themselves.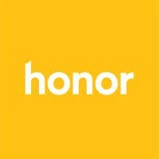 COLLECTIVE HEALTH
Collective Health is a self-funded company driven to give employers an easier way to provide insurance to their employees. With different people having different needs, it can be difficult for employers to find the perfect plan for all. Through Collective Health's services, companies are able to mix and match programs that fit with the needs of their employees. The program is interactive and gives people a way to control their own benefits at the best price. Employers are also able to track their progress and see what is working for their company and what can be changed.
VOCERA
Founded in 2000, Vocera is a HealthTech platform that enhances clinical communication and productivity. These platforms are used with the help of smart badges and mobile devices to communicating among staff. The technology has been programmed by their Dynamic Master Directory to connect staff and provide notifications of importance. With the health crisis making it harder for people to check on their loved ones, Vocera provides them with phots, videos and video calls directly from their phone. With the system continuously tracking progress, users can make necessary improvements to enhance their health service.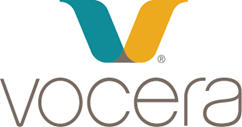 CALM
Founded in 2012, calm is branded as a health and wellness company with a major focus on mental health issues of the modern day. Their platform is used to diagnose conditions such as anxiety, depression, stress, and insomnia with its mobile app containing audio content to help create methods to cope and relieve the intended conditions. Currently, the company has the #1 ranked app for sleep, meditation and relaxation.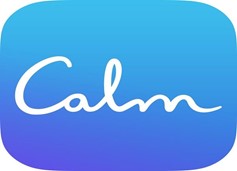 ONE MEDICAL
One medical is a primary care technology platform that offers a variety of medical services with an emphasis on creating a system that is convenient to their consumers. The HealthTech has set up a model that  brings the doctors office right to your mobile device, with their mobile app being focused on renewing prescriptions, setting appointments, and connecting users with their provider through face-to-face video chatting, and so much more. This updated business model is made accessible virtually 24 hours a day, 7 days a week.

As the HealthTech market continues to boom, we want to be at the forefront of its evolution. Whether you are a start-up or planning to scale up, here at Storm3, we have a family of qualified recruiters who are committed to connecting pioneering HealthTechs with the best talent in the space.