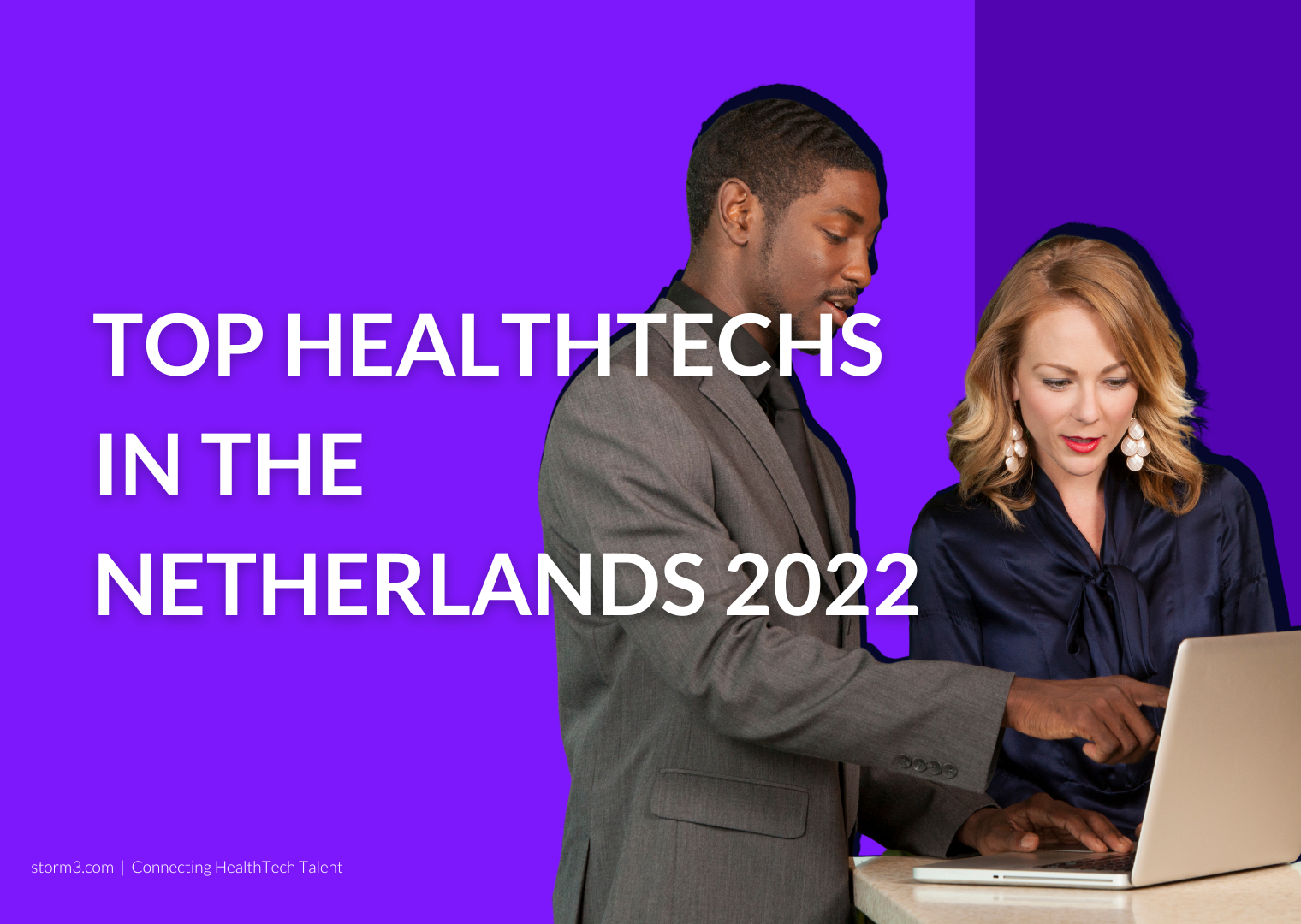 The term "HealthTech" has certainly become a buzzword in the past couple of years. However, defining HealthTech is difficult, as there is a wide array of term technology and categorization used both in academic literature and in business settings.
HealthTech can be understood as a broader term, covering any technology, which ranges from modern computing and engineering, that aims to advance the delivery, payment, and consumption of consumer care, medical care, or broader healthcare systems.
HealthTech is an umbrella term, that includes technologies such as robotics, wearables and encapsulates the terms Digital Health (e.g. smart devices, machine learning) and Healthcare IT (e.g software and data security).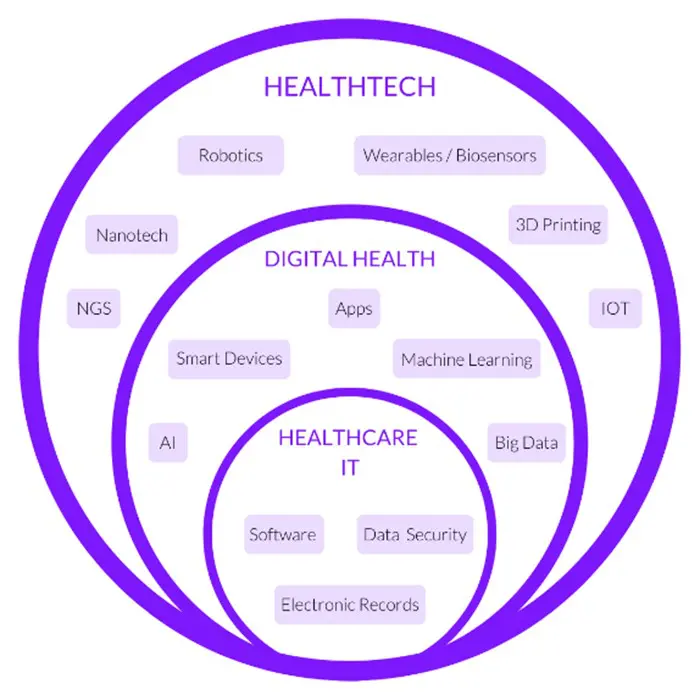 There are several advantages HealthTechs have over the traditional healthcare services. HealthTechs eliminates the unnecessary medical consultations, which leads to reduced waiting times in healthcare centres. Mobile applications help to instill self-care in patients and allow the real-time monitoring of patient data. Overall, they can improve care efficiency and quality, while reducing healthcare costs.
HealthTech in Europe
From 2016 to 2021, the combined value of Europe-based HealthTech companies has grown from $8bn to $41bn. It is an extremely young sector, as 63% of digital health startups have been founded in the last five years. Today, there are around 27,000 HealthTech companies in Europe, of which 95% are SMEs.
For the past 10 years, the UK has been leading the way in securing the most funding, followed by the DACH region and France. Comparatively, the Benelux countries receive the least digital health funding in the European market.
In the Netherlands, there are currently over 1,000 HealthTech businesses with around €500M in funding received over the past year. But for full transparency, the Dutch don't make it the easiest to set up shop in the Netherlands.  The start-up to scale-up conversion in the Netherlands is one of the lowest in Europe (29%). One of the main reasons for this is the complexity of the Dutch healthcare system, meaning the lack of access and the systemic barriers are not ideal for enhancing the local startup environment. Despite these challenges, HealthTech is booming in the Netherlands. The most popular HealthTech apps are related to fitness and nutrition, sleep tracking and meditation.

HealthTechs that the Dutch love almost as much as their bikes!
Castor

Castor was founded in 2012 by Derk Arts. It is a cloud-based clinical data platform with the mission to make every clinical trial faster and patient-focused. It enables researchers globally to design studies and integrate data from any source in real-time. Interested patients can enroll themselves in trials and share their data online or via a mobile app.
The Amsterdam-based startup raised €38.1M in a Series B funding last year. The funding was divided between the acceleration on product development and on expanding the company in the US and APAC regions.
Incision

Incision's mission is to give people access to shared experiences, skills, and expertise in surgery through their knowledge-based platform. This is done through their 'five moments of need method'– Learn New; Learn More; Apply; Solve; and Change. Among others, the platform gives access to 3D anatomy models, video courses, AI-driven video analysis to improve surgeons' performance and competence tracking.
The company was founded in 2014 in Amsterdam by Prof. Dr. Theo Wiggers. They have recently raised €5M, which is meant to accelerate their international presence, and get closer to their goal of connecting 10,000 clinics with their platform.
Lumicks

Life science tools company Lumicks, was founded in 2014 by Andrea Candelli and Olivier Heyning. They develop single-molecule analysis technologies for cancer research and cancer immunotherapy. Lumicks aims to empower researchers with tools that enable more efficient research, drug development, bioprocessing, bioproduction quality control, and patient treatment.
In 2021, they have raised $93M in their Series D funding round, which will be spent on accelerating the expansion of both research & development and commercial activities.
MedEye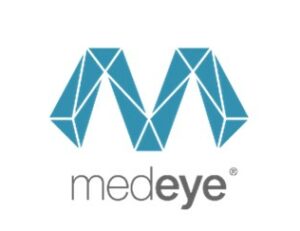 MedEye is a Dutch-Icelandic medical startup that was founded in 2009, that offers a combination of AI-based hardware and software to help nurses administer medicine. They developed an intelligent scanner, called the 'second nurse' system, that enables nurses to put all of the medications for a patient in a disposable tray, scan them in seconds and verify whether they are correct. The technology ensures safety and efficiency. They further developed 'MedEye Patient', which is meant to inform patients about their medication and enables them to participate in their care process. 'MedEye Analytics' is developed to provide insights into the administration and improvements of the medication process throughout the hospitals. Their systems are already implemented in three hospitals in the Netherlands with excellent results!
VirtuaGym

VirtuaGym was founded by brothers Paul and Hugo Braam in 2008 with the mission to create a healthier and happier world through innovative technology. This integrated mobile fitness app offers solutions for exercise and nutrition guidance, progress tracking, and online coaching. It is used by trainers, studios, clubs and in corporate wellness. The platform has become an all-in-one solution for client coaching, membership management, billing, scheduling, access control and more. Today, they have more than 20 million consumers, over 9,000 fitness businesses, and 45,000+ trainers worldwide.
This year, VirtuaGym has raised €3M in Series B funding that will be spent on enhancing their international growth and to develop their all-in-one software.
Onera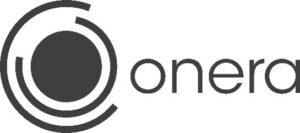 Founded in 2017, Onera is a leader in transforming sleep medicine and remote monitoring.  Their diagnostic solutions and services are aimed to help people who are struggling with sleep-related disorders. Their user-friendly wireless system provides comprehensive sleep test data to physicians in a variety of clinical and non-clinical environments to optimize patient care.
In 2021, they received €10.5M in Series B funding, that is used for conducting large scale clinical studies and expanding their partnerships in the EU and the US.
Skinive

Skinive, founded in 2020, is an AI-enabled skin-screening app. It uses the power of ComputerVision technology and the experience of dermatologists to train the AI -algorithm to find skin diseases by visual signs in the database of clinical examples.  The software allows for patient management and a medical decision support system (for therapists and dermatologists) and for personal screening of skin conditions (for home use). It also has a customer care tool for use by cosmetics sellers, beauticians, SPA and beauty specialists, and a recommendation system for selecting cosmetics and medical goods.
As they are a relatively new startup, Skinive's total funding amount is €540K so far.
Shleep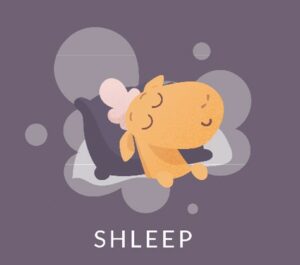 Shleep is the first science-based sleep coaching platform for companies, created by Dr. Els van der Helm and Jöran Albers in 2017. The platform supports employees, teams, and leaders in changing their behavior and habits around sleep and performance to avoid burnout and increase employee productivity, health, and engagement. Users of Shleep have access to tailored exercises, courses, a sleep expert, relaxation and jet lag tools, individual and group consultations, and live webinars on topics such as how to cope with sleep deprivation, insomnia, jet lag and sleep in babies. Their client base includes companies such as Huffington Post, Deloitte, and Spotify.
Last year they attracted €14M from VCs! The funding is primarily used to scale the platform faster in order to reach more employees.
We Are Here For You
In the Netherlands and world-wide, Storm3 is here to help support the rapid growth of this incredible pioneering industry. We are specialist recruiters dedicated to working with the top companies in all HealthTech sectors. Whether you are a start-up or planning to scale up, Storm3 is here to help you find the right senior talent for the right specialism. If you are looking to expand your team, contact us.