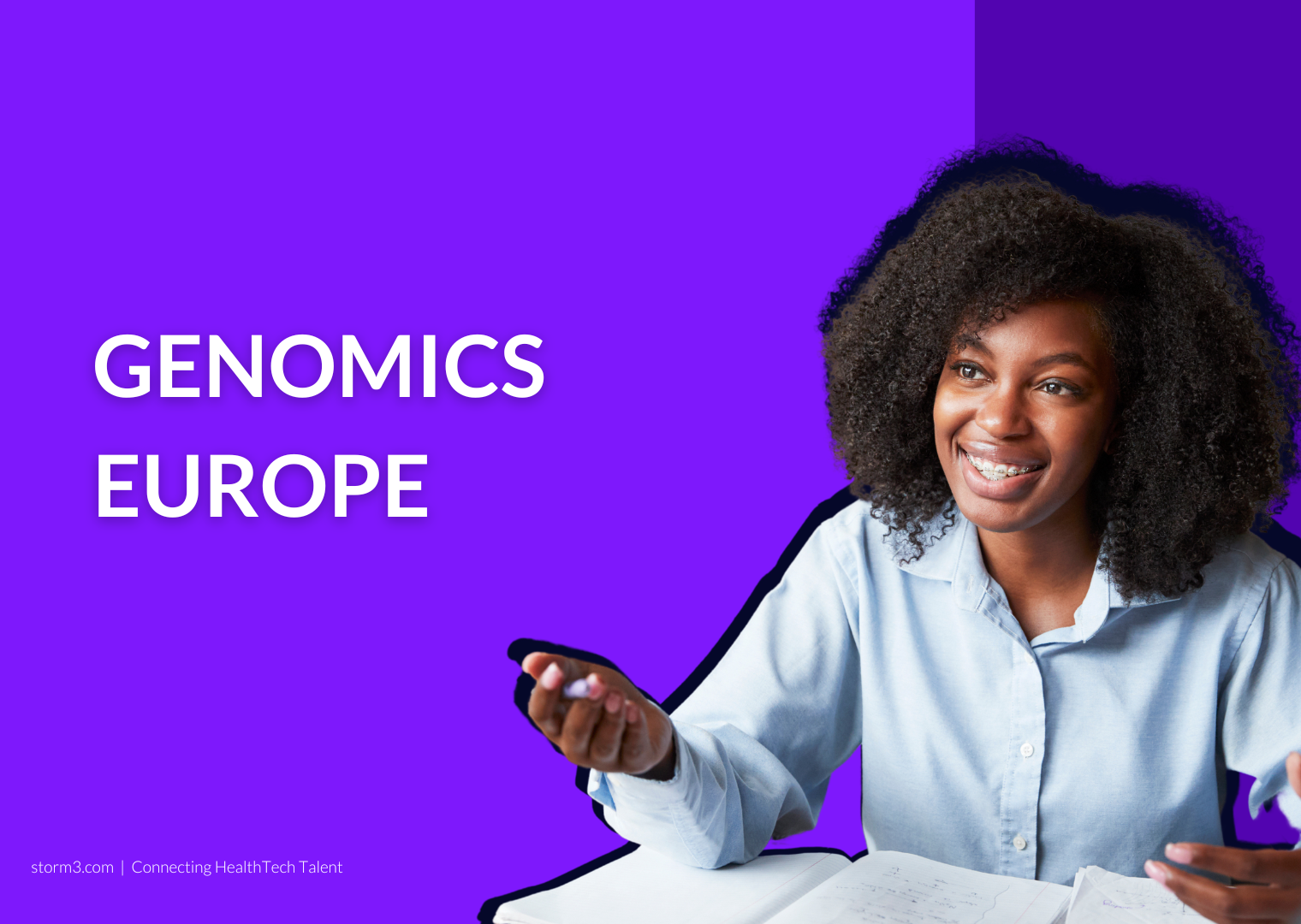 Genomic HealthTechs in Europe
Genomics medicine is without a doubt one of the most exciting and promising area of healthcare research. It started to gain attention in the 1990s, and over the last couple of decades, more and more HealthTechs focusing on genomics emerged. Currently, the genomics market is the second biggest category of HealthTechs to receive funding and it's projected to reach $94.65 billion in market size globally by 2028.
Let's take a look at our non-exhaustive list of some of the top Genomic HealthTechs operating in Europe:

We Are Here For You
Whether in genomic medicine or in other HealthTech sectors, Storm3 is here to help support the rapid growth of this incredible pioneering industry. We are specialist recruiters dedicated to working with the top companies in all HealthTech sectors. Whether you are a start-up or planning to scale up, Storm3 is here to help you find the right senior talent for the right specialism. If you are looking to expand your team, contact us and if you would like to stay up to date on the industry news, click here to follow us.