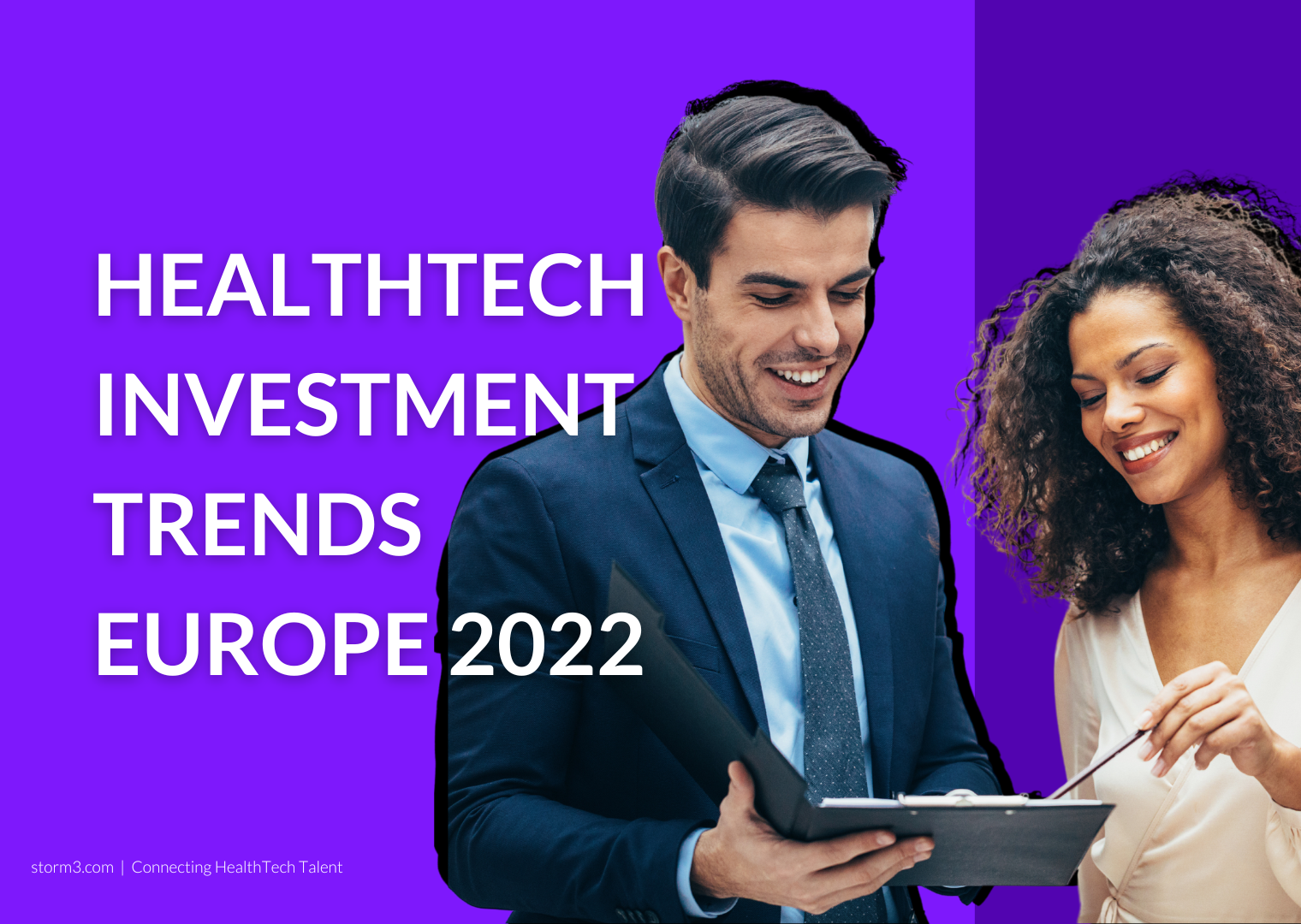 Investments in the HealthTech sector seem to have slowed down this year compared to 2021. However, this should not be a reason for concern. Investors often prioritize short returns cycles on investment, while HealthTech is typically a sector with high costs and long return cycles due to the R&D and governmental approvals. The outstanding growth of the sector during the pandemic can be regarded as outside the norm. What's happening this year, is a healthy market correlation that gives an opportunity to the market to realign on key metrics.
As the World Economic Forum suggests, the current capital-intensive, hospital-centric model is unsustainable and ineffective. The future of healthcare is based on data-enabled delivery systems and virtual care solutions. This is also shown by the trend that investors are prioritizing the fundamental issues that the healthcare industry faces.
Another indication of this trend is the recent healthcare investments of tech giants. For example, Amazon acquired One Medical primary-care service. Google, and its parent company Alphabet have been expanding their data-driven healthcare products. Apple is more intensively investing in health-related features in their products. Microsoft released a healthcare cloud platform, Azure, that unifies diverse medical data sets.
HealthTech is a diverse sector, and there are certainly some areas that are going to be prioritized when it comes to investments. Take a look at the top HealthTech sectors we're expecting to gain more traction in the next couple of years.
1. Big Data & Analytics
Big Data and analytics will be the foundational infrastructure that forms the future of the health ecosystem. Statistics suggest, that the use of AI technology in healthcare data analytics could save the industry at least $150 million by 2025.
There are two main categories in healthcare where Big Data and analytics are used. One is concerned with the storage, processing, and handling of extensive amounts of data to track larger societal trends on diseases and epidemics. The other category is more related to individual patient data handling which assists care plans and treatment formulation.
The Top 4 European Big Data & Analytics HealthTechs:



2. Augmented Reality (AR) & Virtual Reality (VR)
AR and VR are certainly two of the fastest growing areas of technology. Experts suggest that the European AR and VR market will reach 20.9 billion U.S. dollars by 2025 and will provide one of the most valuable advancements in healthcare this decade. These technologies enable the learning and preparation of healthcare professionals for medical procedures. They also have tremendous potential in remedial treatments. They can provide calming simulated environments for patients before treatment or for those suffering from mental health issues.
The Top 4 European AR & VR HealthTechs:




3. Mental HealthTech
The pandemic led to an increased awareness around mental health issues. This provided a substantial opportunity for the Mental Health Tech market players. The market size is expected to expand at a compound annual growth rate of 16.5% from 2022 to 2030. Inside this sector, the youth mental health market is projected to become substantial. This is the segment that focuses on people under the age of 18, or in some cases under 24, thus on the 'oldest' Gen-Zers. Experts predict that the market for youth mental-health startups to be worth $26 billion by 2027.
The Top 4 European Mental HealthTechs:


What The Future Holds?
Overall, the HealthTech sector has been on an upward phase long before the pandemic appeared. It's certain that in the future, the main focus in healthcare and HealthTech will be on predictive analysis, enabling the wider use of remote care and regenerative medicine. These changes will enable a more proactive, decentralized, personalized and value-based healthcare system.
Storm3 Is On A Mission To Help You
Storm3 take pride in providing only the best Healthtech talent for start-up with our niche recruitment specialization. With our strong network of, over 22,500 HealthTech professionals and a team of specialist recruiters, we make recruitment straightforward and easy when building your team. If you are looking to hire or expand, contact us here, and follow us for more industry news.