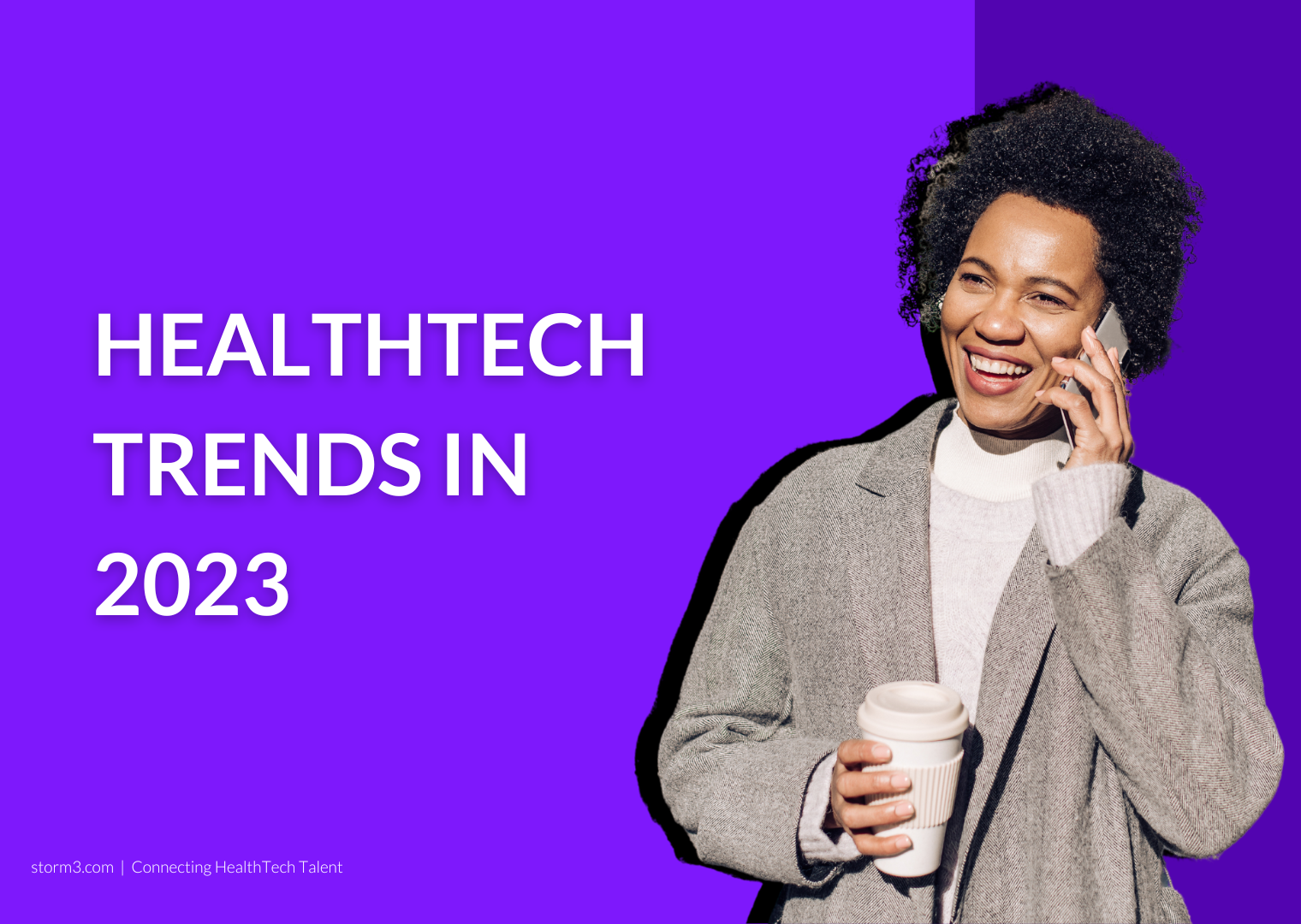 The world is a very different place than it was ten years ago, and nowhere is this more apparent than in healthcare. From the aftermath of the Covid-19 pandemic to the accelerated adoption of digitization, the healthcare landscape has shifted dramatically for patients and practitioners alike. Consequently, the global HealthTech market is forecast to grow at a CAGR of 18.6% between 2023 and 2030. With such mass investments projected, what're the top HealthTech trends we should expect to see as we move into 2023?
Find out below!
HealthTech Trend 1: Artificial Intelligence Usage Will Increase
In 2023, the market for Artificial Intelligence (AI) – specifically machine learning (ML) tools – in healthcare is predicted to top a whopping $2 million. Some examples of areas where AI is already being used includes drug discovery, where it helps predict outcomes of clinical trials, potential side effects of new drugs, and analysis of medical imagery, which involves using computer vision algorithms to detect early warning signs of disease in MRI scans or x-rays. AI tools have also been successfully used to detect and treat neurological disorders, including Alzheimer's disease and Parkinson's disease.
Despite AI's slow uptake in healthcare, more and more executives are beginning to invest in AI strategies. Natalie Schibell, VP and Research Director for healthcare at Forrester Research echoes this, stating: "we're at the point now where if you're not investing in AI or if you're on the fence about investing, you're going to be left in the dust." Ultimately, there is a deep need for AI to address healthcare problems, from workforce shortages to chronic illnesses, hospital readmissions and clerical work. As evidence of AI's usefulness grows in 2023, we can expect to see more AI-aligned technologies being adopted into the healthcare ecosystem.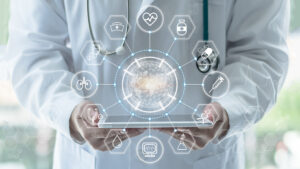 HealthTech Trend 2: Automation Will Improve Clinician Wellness
It's undeniable that more and more clinicians are becoming burned out and healthcare systems are facing greater staffing shortages. In the Deloitte 2022 Survey of US Physicians, it was found that the automation of administrative tasks such as documentation and billing had almost doubled since 2020. In light of this, health systems are welcoming automation to lessen the administrative burdens clinicians face and improve physician job satisfaction.
"We see investments in automation as essential, so they can make their labor force that much more productive and efficient, and so they can continue to see more patients, but do so safely." Lynne Dunbrack, Group Vice President of Public Sector, IDC
HealthTech Trend 3: The Wearable Device Market Will Expand
In the last four years, wearable technology has more than tripled in usage as more and more consumers look to monitor their own health and vital signs. GlobalData's latest report revealed that the largest and fastest-growing segment in the wearable tech market will be
smartwatches, followed by fitness trackers. Cynthia Stinchcombe, Medical Devices Analyst at GlobalData reaffirms that "as consumers become increasingly health-conscious, the future will present as a blend of digital and physical as consumers adopt wearable technology into their daily routines."
The upward trend in wearable fitness technology in 2023 will influence the decisions of insurers, health providers, and companies to make the most of the benefits of wearable devices. Moreover, device connectivity is set to expand as more accurate wearable sensors are developed, paving the way for insurers and employers to impact healthy lifestyles and increase profitability.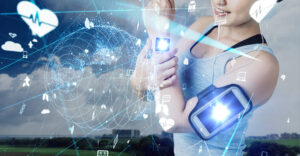 HealthTech Trend 4:Personalized Healthcare Will Be Widely Adopted
In 2023, personalized healthcare for patients will skyrocket. This includes precision medicine, where drugs and other treatments are tailored specifically to a group of patients, rather than administered through a one-size-fits-all approach. The most precise forms of personalized healthcare consider a person's genetic information and are able to help practitioners forecast how effective specific drugs will be or whether they may suffer from side effects.
The term 'personalized healthcare' can also be used in relation to moves that allow patients to make more choices about how their care is planned and delivered. Typically, this involves creating a personal treatment plan for an individual which considers their own circumstances, opinions and beliefs when making decisions about how and where they should be treated.
How Storm3 Can help You
At Storm3, we pride ourselves on partnering with leading HealthTech disruptors who are on a mission to build a healthier world for all. We support their growth plans by connecting them with the best talent in the HealthTech space. If you need support with your next hire(s), get in touch with our expert consultants today!