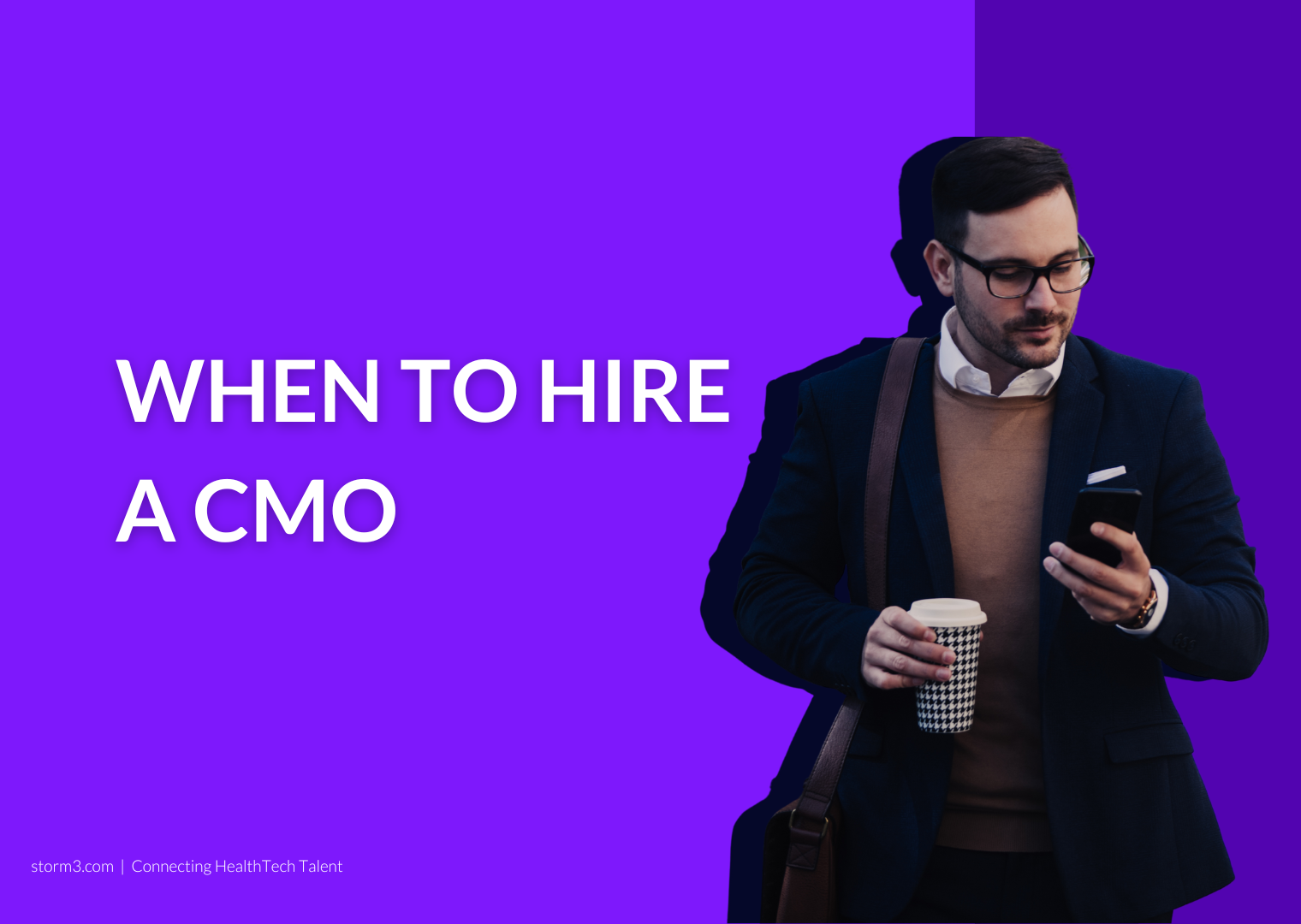 As the founder or top leader of a startup in rapid expansion, you will have achieved several revenue and profitable milestones. This means you've effectively launched a product and created a growing market. It is vital to examine your team at this time to guarantee that the company's performance does not become stagnate due to staff difficulties.
If you don't acquire a Chief Marketing Officer within a reasonable time, your future developments may be jeopardized. Recognizing what a successful CMO looks like, the advantages the job provides to a company, and creating knowledge of your own firm's purpose and future are all necessary steps in putting your HealthTech in the right position to succeed.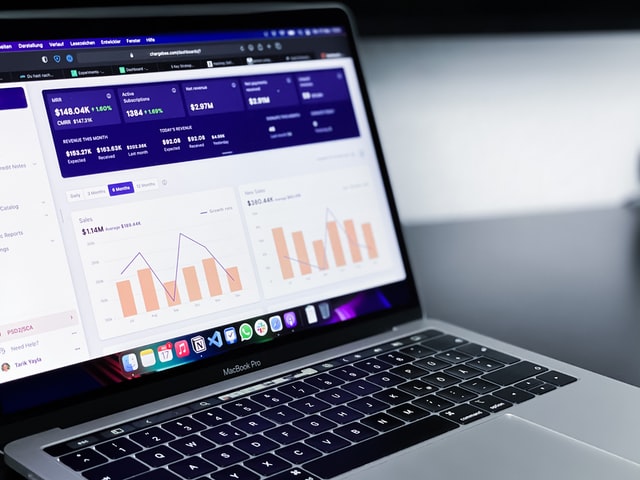 What is A CMO
A Chief Marketing Officer will communicate with customers to identify market trends, research, company data, and product or service features that drive demand. A Chief Marketing Officer will produce income by boosting sales using successful marketing for the entire company, dealing closely with the CEO and the rest of the senior team.
Key CMO responsibilities include:
Establishing the company's market goals and objectives
Design and carry out a marketing plan for the company.
Determine the marketing department's key performance indicators (KPIs).
Contribute to the company's overall success
To increase brand awareness and leverage relationships with both internal and external business partners and create internal synergies.
Role of a HealthTech Chief Marketing Officer
Following the definition of a CMO's tasks, it's critical to comprehend the functions a Chief Marketing Officer performs in a HealthTech organization. Chief Marketing Officers in HealthTech's are expected to have the same responsibilities as CMO's in general industries. When it comes to HealthTech firms, there are a few unique duties and skill sets that firms need.
HealthTech firms are mostly looking for product marketers with greater technical disciplines and the capacity to strategize and adjust your go-to-market strategy based on real-time data is aided by this. These abilities aren't necessary, but they can help a candidate stand out during the interview process.
Problem-solving and critical thinking
Written and spoken communication, as well as presenting abilities
Experience with databases, social networking platforms, content management systems
Agility, adaptability, and flexibility
When to hire a CMO
"When looking at startups, employees are usually wearing multiple hats at the early stages of the company. However, whenever the company begins to progress and grow, they need to start identifying the direction they want the company to go. It is crucial at this point to have a CMO hired. The timeline is usually in an early to a mid-stage. Typically, Around Series A there is a need to drive brand awareness and accelerate the company's growth and revenue." -Maximus Gonzales, Sales & Marketing Consultant, Storm3
A Chief Marketing Officer can provide knowledge and expertise into increasing awareness or generating more leads/customers/revenue. The advantage of hiring a CMO early is building the organizations go-to-market strategy based on the companies needs and establishing the company's presence within the industry.
As a startup company, you don't want to be in a position where you have a great product or service, but no one knows about your company. This will ultimately lead to missed opportunities for sales and slowed growth.
Salary Expectations for Chief Marketing Officers
When it comes to recruiting a Chief Marketing Officer for your HealthTech company, there are several factors to consider to attract the best talent in the business. A competitive wage is, without a doubt, the most significant feature you can bring to the table. The salary range for this position is dependent on a number of criteria's, including the size of your organization, location, and amount of expertise. However, in general, you may anticipate offering anywhere ranging from $160k to $300k and higher.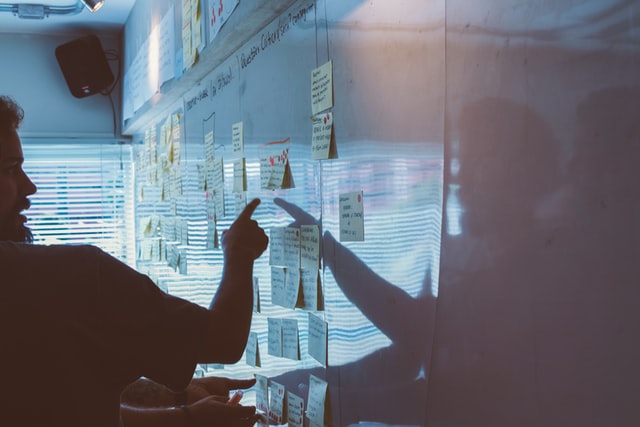 The Skills Needed to Become A Chief Marketing Officer
Just to get your foot in the door, a bachelor's degree is required to secure a CMO position. An MBA with a focus in marketing has a proven track record creating of marketing success.
It's recommended to have 10 years of experience in marketing-related fields, and five years of management experience.
To maximize your success, we recommend that you do two things:
A competent CMO is well-versed in their industry. Your tactics will never succeed if you don't understand your target market, which is why it's critical for every CMO to conduct research.
You should be able to conceive and implement successful marketing plans for your company, which is one of the main abilities any CMO needs. A CMO should be able to analyze data and create plans that prioritize and target your KPIs.
The Skills Needed To Excel At This Role:
Being able to work with ambiguity is key, so is being flexible and anticipating issues as a Chief Marketing Officer. This is true for every company. But it is even more powerful in a start-up company. You must try to anticipate everything that could go wrong because you have very limited resources. You must be very efficient with limited resources. As a CMO, problems will arise every day and majority of the time you're going to be putting out fires. That's why it's important to be resilient.
Storm3 has a large network of experienced Chief Marketing Officers who are focused on developing and overseeing the entire market strategy. Get in touch if you're looking for a Chief Marketing Officer who will take your HealthTech product or service to the next level, Storm3 has a wide network of experienced Chief Marketing Officers who are focused on developing and overseeing the entire market strategy. We work with cutting-edge HealthTech firms all around the world, matching them with Chief Marketing Officers who are experts at identifying market possibilities and accelerating business growth.