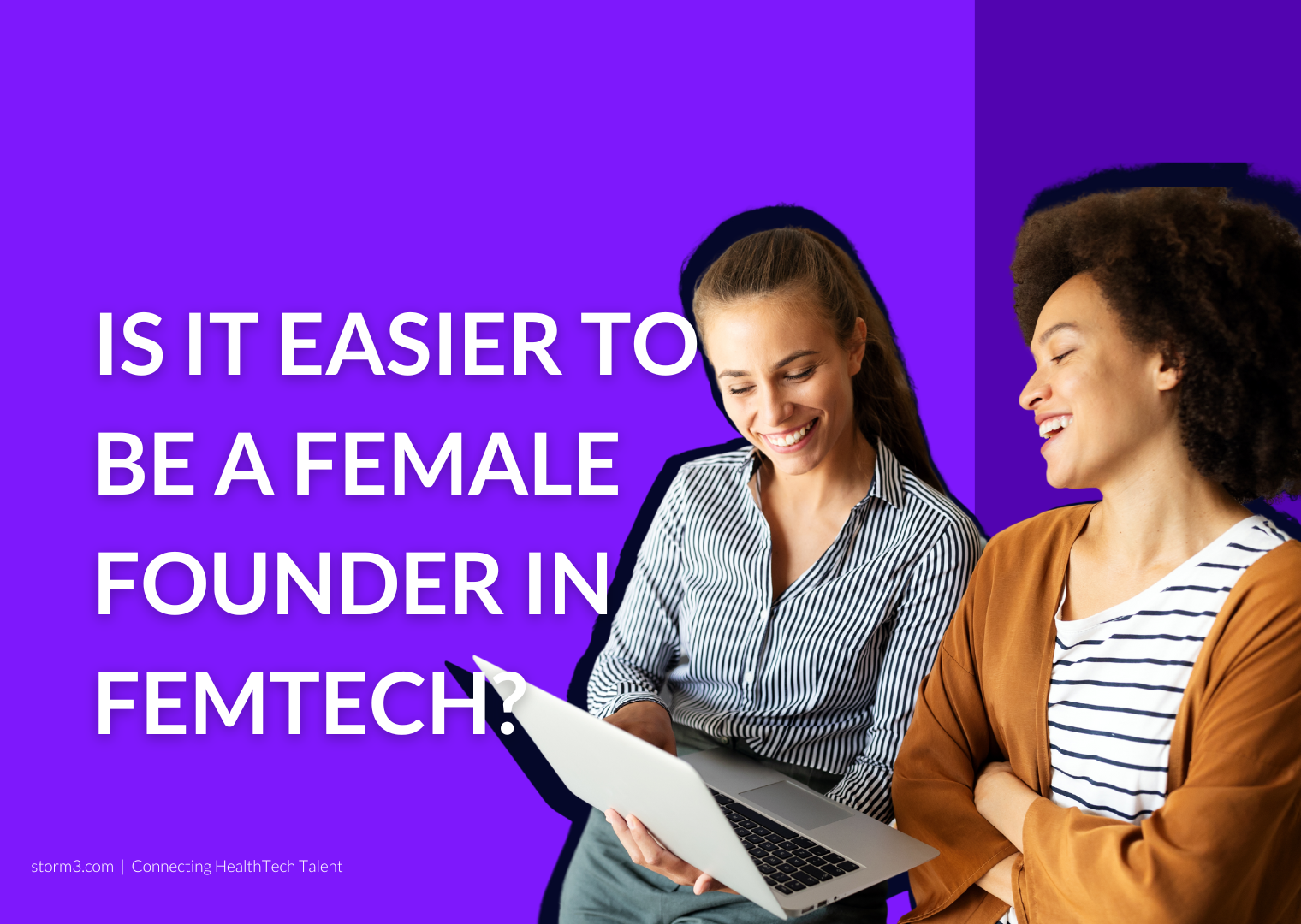 In a recent interview with Jennifer Lannon, Co-Founder of FemTech startup Freeze Health, we discussed whether being a female founder in FemTech is actually an advantage.
From improved press opportunities, to having the lived experience of the products and services being offered, being a female founder in the FemTech industry can, in some regards, prove to be easier and more effective. However, with the wider HealthTech space still being hugely underrepresented by women – in both companies and in Venture Capital – does being a female founder in FemTech remain a greater hindrance than a benefit?
Jennifer Lannon, Co-Founder of Freeze Health
Freeze Health is a free resource which helps you decide if, when, and where to freeze your eggs, saving you time and money in the process. Inspiration for the FemTech came from both Jennifer and her Co-Founder, who in previous years had spent hundreds of dollars and hours finding the egg freezing clinics that were right for them. In the process, both realised that there was a gap in the market and in response created Freeze to share what they wished they had known about egg freezing from the beginning.

The Female Founder Advantage: FemTech 
One reason Jennifer believes it may actually prove easier to be a female founder in FemTech is because it caters for more effective press opportunities,
"A big reason that we became such a resource for so many women is because we got great press opportunities which were driven by the fact we froze our eggs ourselves. If we had male founders who subsequently hadn't frozen their eggs themselves, a lot of our press opportunities would have never made it to our inbox."
For products and services in the FemTech space, press releases are one of the most effective ways of reaching the target audience, with women's health still being a widely underdiscussed topic. Improved visibility of such services contributes to improving the recognition of female healthcare needs overall; with Jennifer confirming that,
"when we first started Freeze Health, we spoke to a lot of people who almost seemed ashamed of speaking about egg freezing, it was seen as a taboo. Thankfully, this is starting to change, and more women are open to speaking about their health."
As well improved outreach, female-founded FemTechs have the advantage of being best placed to service their consumers' needs. Ultimately, there's no better way to understand FemTech products and services, and it's target consumers than to have it designed by the actual end-user themselves:
"As a female founder in the FemTech space, you have the advantage of the lived experience or direct connections with people who have lived this experience."

Jennifer Lannon, Co-Founder
Consumers want to see themselves and their personal realities represented in the companies they engage with, and with such loyalty comes long-term value for female founded FemTech companies.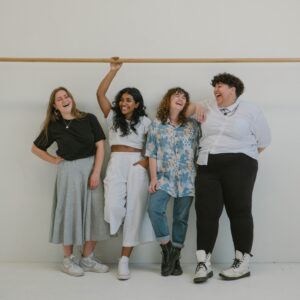 The Female Founder Disadvantage: Funding
Naturally, a large proportion of FemTech startups are founded by women, with women being best placed for understanding female healthcare needs and ultimately creating the most effective and relevant products and services. Yet a 2019 analysis by Crunchbase found that female-only founded startups received just 3% of total VC funding in 2019, and startups with both female and male Co-Founders received a total of 9%.
While being a female founder in FemTech has its incentives, the issue of funding for female-founded companies remains a huge drawback, in both FemTech and the wider HealthTech space. Although there isn't a clear answer as to why funding is poor, one of the main causes may lie in the structure of the VC market itself: only 8% of the partners of Crunchbase's top 100 VC Firms globally are women.
For FemTechs, this means not only do founders have to convince investors of their potential to disrupt the market, they have to educate predominantly male investors on the problem and how their product or service is able to solve it.
"One challenge we definitely faced was that we talked to mostly male investors, and a lot of times they didn't quite understand the problem we were solving or the market size. We spoke with one male investor who had worked in the fertility world before and in these clinics, and he shot down our idea, saying there was no product fit. We were shaking our heads the entire time because we knew there was – we'd been on the frontline."

Jennifer Lannon, Co-Founder

Is It Easier? 
In many ways, founding a FemTech as a woman has its advantages. However, in order for female founders in the space to reap the full rewards, there needs to be a greater representation of females in VC. Fortunately, Jennifer believes the tides are beginning to change, and that female representation within investment teams is increasing:
"Luckily, there's more and more female investors out there, especially investing in FemTech. It's much easier talking with them and not having to convince them that this is a real problem and a real opportunity."
If female representations within VC continues to improve, the FemTech industry could see a huge boost in funding and in turn, female founders' ability to disrupt the entire HealthTech space.
At Storm3, we're dedicated to working with the most innovative FemTech and HealthTech companies across the globe. If you're looking to grow your team, get in touch! Our team of consultants are best placed for connecting you with technically skilled candidates in the space.