It was a fantastic year for HealthTech in 2021, as the cumulative of venture funding across North America, European key markets, the Middle East, and the Asia Pacific closed at a record-breaking $48.7B. Within 48.7B venture funding closed in 2021, Asia Pacific closed $8.68B which makes it the second region to have closed most funding in 2021 after North America.
HealthTech is helping the world become more connected with their health at the convenience of their home, especially during the time of the pandemic.
Online Marketplace, which consists of sectors such as Consumer Marketplace, On-demand Lab Test, and Professional Marketplace in HealthTech, received a total of $2.02B funding in the Asia Pacific. Medical Diagnostics came in second with $1.1B in funding and Research in third place with $1.09B in funding.
With 1,998 active ventures in the Asia Pacific at the end of 2021, HealthTech's Compound Annual Growth Rate (CAGR) is expected to increase by 21.2% by 2027. If you are wondering which Asia Pacific HealthTechs are on our radar, check our The Hottest HealthTech Startups in APAC.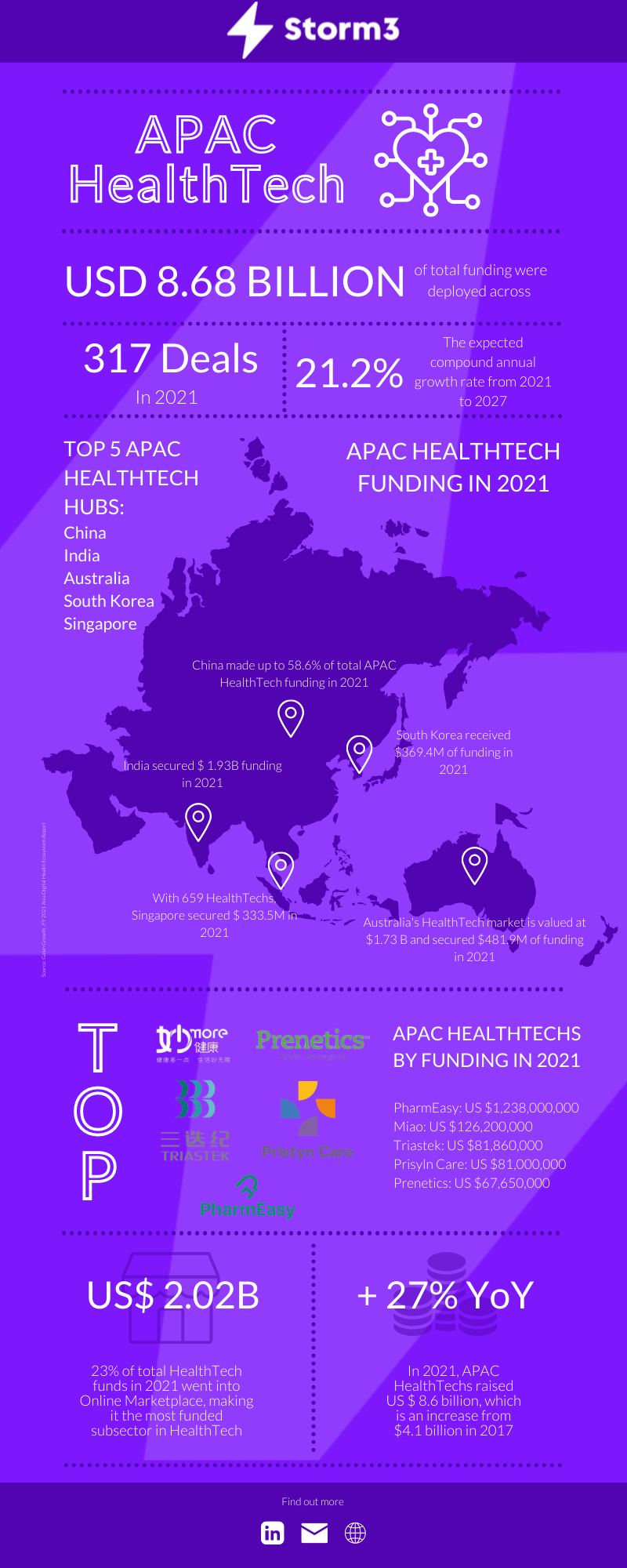 We Are Here For You
As HealthTech continues to skyrocket, we want to be at the core of it. At Storm3, we are specialist recruiters dedicated to working with the top companies in all HealthTech sectors. Whether you are a start-up or planning to scale up, Storm3 is here to help you find the right senior talent for the right specialism. If you are looking to expand your team, contact us.