In 2021, the Asia Pacific HealthTech Market received $8.7B USD in venture funding across 317 deals, representing an 11.2 percent increase over 2020. Furthermore, the compound annual growth rate (CAGR) of HealthTech is expected to increase by 21.2 percent by 2027.
Singapore is ranked 5th in APAC funding distribution and is home to 672 HealthTechs. While ranked 5th in APAC funding distribution, Singapore is home to 51% of all HealthTechs in Asia and itself has received US$ 333.5M, which makes 3.8% of total APAC HealthTech funding in 2021. Moreover, Singapore has always been a business hub and gateway to the wider Asia Pacific and South East Asia Region. It is a great place for expansion and penetrating the APAC market for those HealthTechs looking to expand in Asia.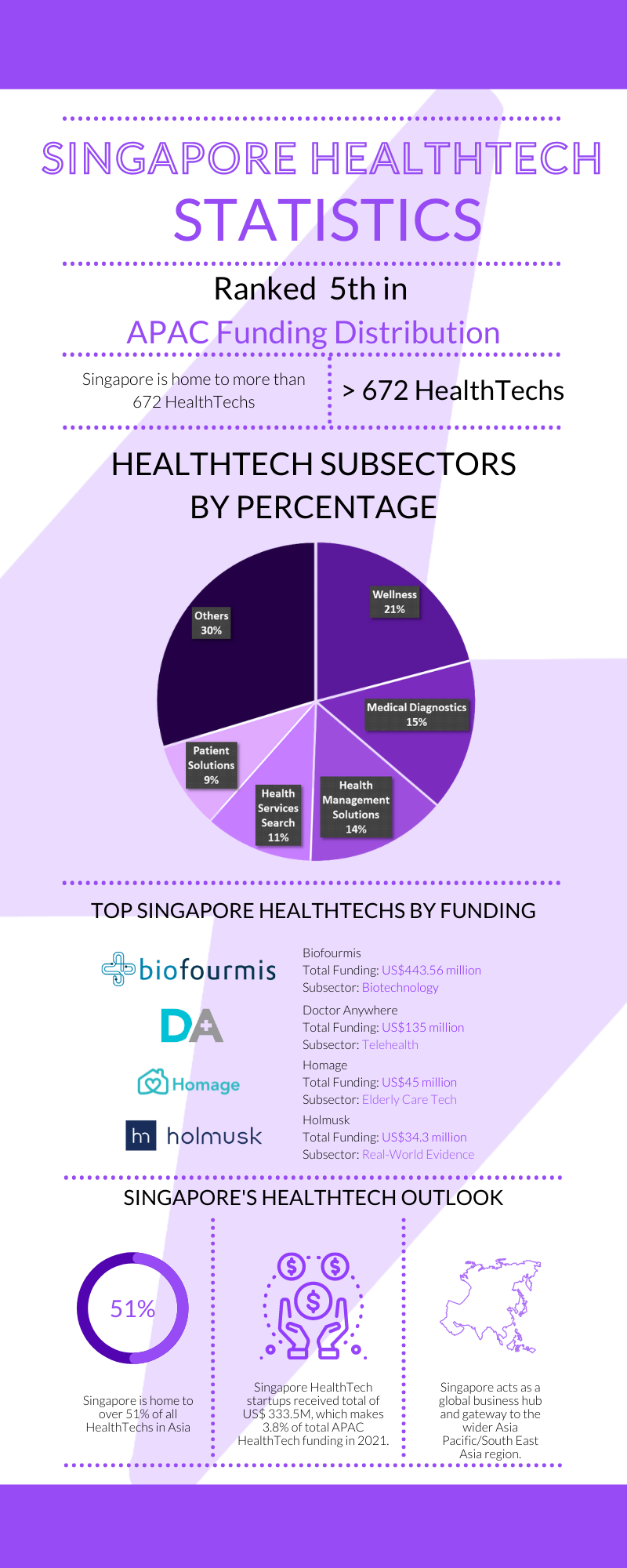 We Are Here For You
As HealthTech continues to skyrocket, we want to be at the core of it. At Storm3, we are specialist recruiters dedicated to working with the top companies in all HealthTech sectors. Whether you are a start-up or planning to scale up, Storm3 is here to help you find the right senior talent for the right specialism. If you are looking to expand your team, contact us.