In 2021, the Asia Pacific HealthTech Market received $8.7B USD in venture funding across 317 deals, representing an 11.2 percent increase over 2020. Furthermore, the compound annual growth rate (CAGR) of HealthTech is expected to increase by 21.2 percent by 2027.
As APAC HealthTech market continues to grow, Hong Kong is ranked 6th in APAC funding distribution and is home to 230 HealthTechs. While being placed 6th in APAC funding distribution, Hong Kong shows great potential and opportunities in the coming years. Because of its advanced healthcare services, Hong Kong has the highest life expectancy in the world. According to the HKSAR Government, the number of elderly people aged 65 and up is expected to rise from 20% of the total population in 2021 to 33.3% in 2039. Plus, for biotech companies, Hong Kong is a popular IPO destination. According to Hong Kong Exchanges and Clearing Limited (HKEX), Hong Kong was the largest IPO center for biotech companies in Asia Pacific. It was the world's second largest economy, after the United States.
Additionally, with the recent investment by The Government of the Hong Kong Special Administrative Region, InnoLife HealthTech hub in Hong Kong will be expecting HK$ 10B to further fuel the growth of the HealthTech industry.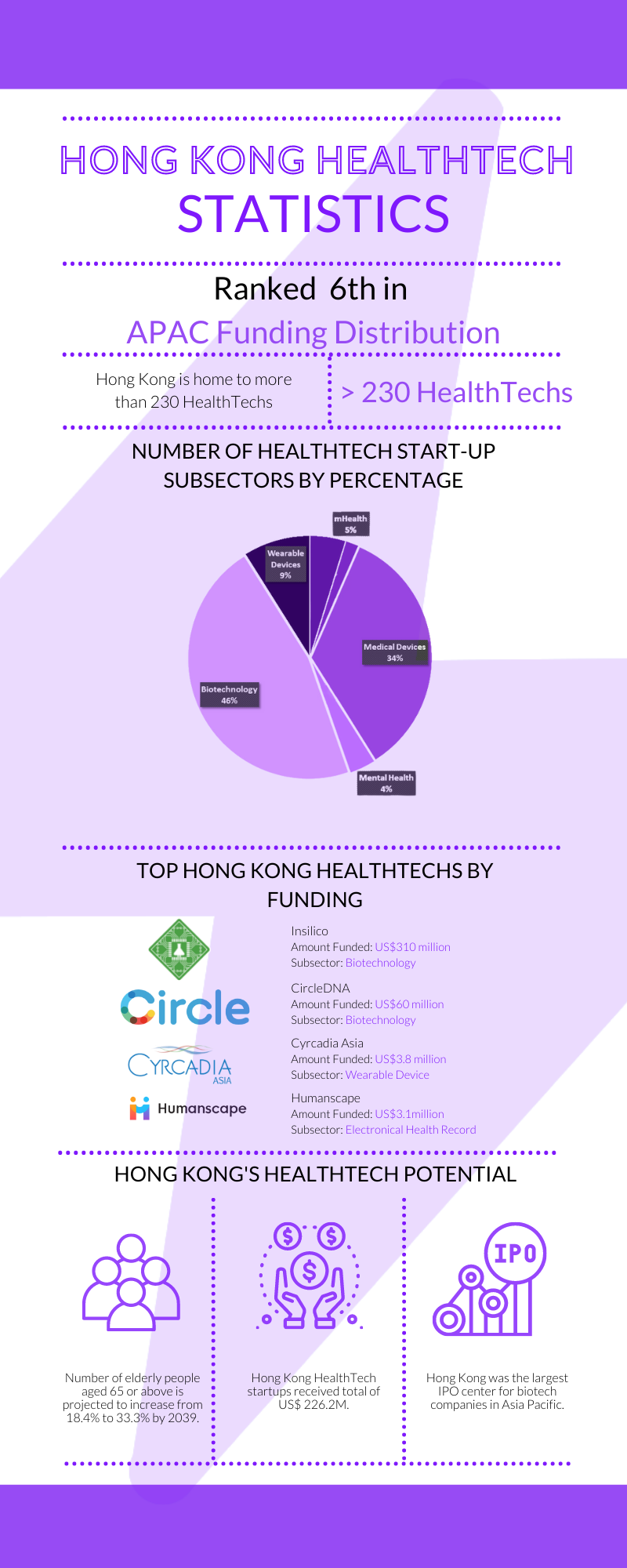 We Are Here For You
As HealthTech continues to skyrocket, we want to be at the core of it. At Storm3, we are specialist recruiters dedicated to working with the top companies in all HealthTech sectors. Whether you are a start-up or planning to scale up, Storm3 is here to help you find the right senior talent for the right specialism. If you are looking to expand your team, contact us.