The Asia Pacific HealthTech Market is expected to reach US$ 28.7 billion by 2027 at a CAGR of 24.7%, Telehealth being one of the biggest subsectors under the umbrella of HealthTech, the Asia Pacific Telehealth market is expected to reach US$ 1.8 billion by 2029 from US$1.07 billion in 2021. The telehealth industry is growing as a result of advancements in healthcare infrastructure and an increase in the number of diagnostic telehealth platforms. However, the future expansion of the telehealth sector may be hindered by the expensive and inaccessible remote monitoring equipment. Major market players' partnerships and acquisitions present a growth opportunity for the telehealth market.
Driving Forces For Telehealth
Due to the increase of advancements in telecommunications, the costs have been reduced over the past years which helped the growth of telemedicine. Moreover, the pandemic enabled many healthcare providers to transition into telemedicine. This includes visits through phone and video which helped reduce disruption in patient care since many patients' chronic diseases are not well maintained.
Furthermore, the usage of digital applications for healthcare and support is encouraged by the government. Since the pandemic outbreak, smart solutions have become increasingly vital in daily care, from personal blood pressure monitors to apps that track health and activities.
Challenges For TeleHealth
While there are lots of opportunities and growth in the Telehealth market, there are still some challenges. Patients and doctors frequently struggle with unfamiliarity with new procedures and are reluctant to abandon their current (traditional) procedures. Additionally, due to their lack of experience with technology, elders may also choose not to use telehealth and telemedicine services. The adoption of telemedicine is significantly hindered by behavioral hurdles.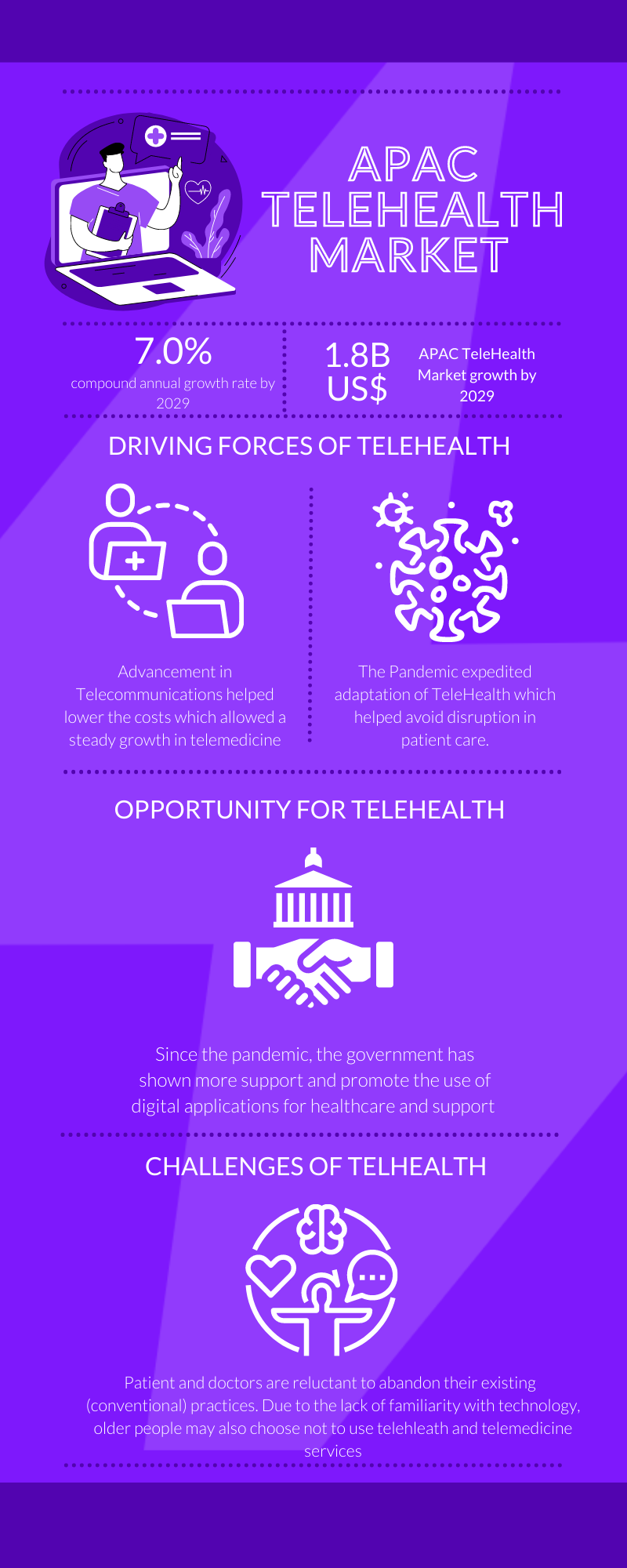 Storm3 At Your Service
The growth of the TeleHealth sector is everlasting, and we want to be at the core of this. At Storm3, we are specialist recruiters dedicated to working with the top companies in all HealthTech sectors. Whether you are a start-up or planning to scale up, Storm3 is here to help you find the right senior talent for the right specialism. If you are looking to expand your team, contact us.