With the Asia Pacific HealthTech Market to reach US$ 28.7 billion by 2027 at a CAGR of 24.7%,  Australia was ranked third in total APAC funding Distribution in 2021. Australia is also home to over 2613 HealthTechs and it is a place of opportunity as 52% of the Australian start-ups stated that they have raised a funding round within 0 – 6 months of launch.
The following infographics provide unique insights into the Australian HealthTech Market ecosystem and how the region will play a crucial role in the global HealthTech ecosystem.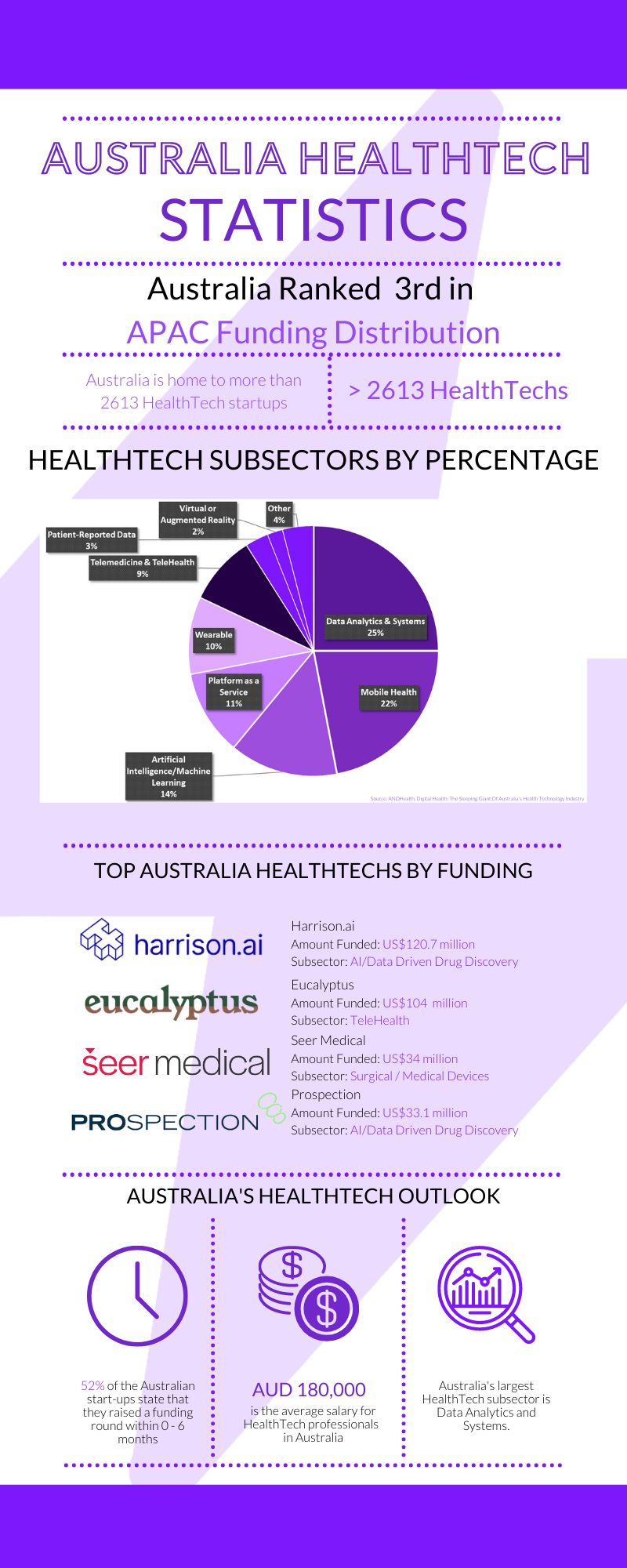 We Are Here For You
As HealthTech continues to skyrocket, we want to be at the core of it. At Storm3, we are specialist recruiters dedicated to working with the top companies in all HealthTech sectors. Whether you are a start-up or planning to scale up, Storm3 is here to help you find the right senior talent for the right specialism. If you are looking to expand your team, contact us.