We connect
HealthTech Talent
We connect market leading HealthTech's with the people needed to drive their mission.
Our Story
Launched in 2020 by executives from a hugely successful global recruitment company, the founding team achieved Series A funding of $3 million from Puffin Point Investments to disrupt and solve one of any technology CEO's biggest challenges – attracting and retaining talent. 
Whether it be Telehealth or Digital Therapeutics through to Real World Evidence and Genomics, the HealthTech industry is soaring and we want to be at the very heart of this; enabling our clients and candidates to truly make a difference. Now over two years into the business, we've grown our headcount to over 100 people across 4 cities on 2 continents, and are more driven than ever to achieve our mission of building a healthier world for all by 'Connecting HealthTech Talent'.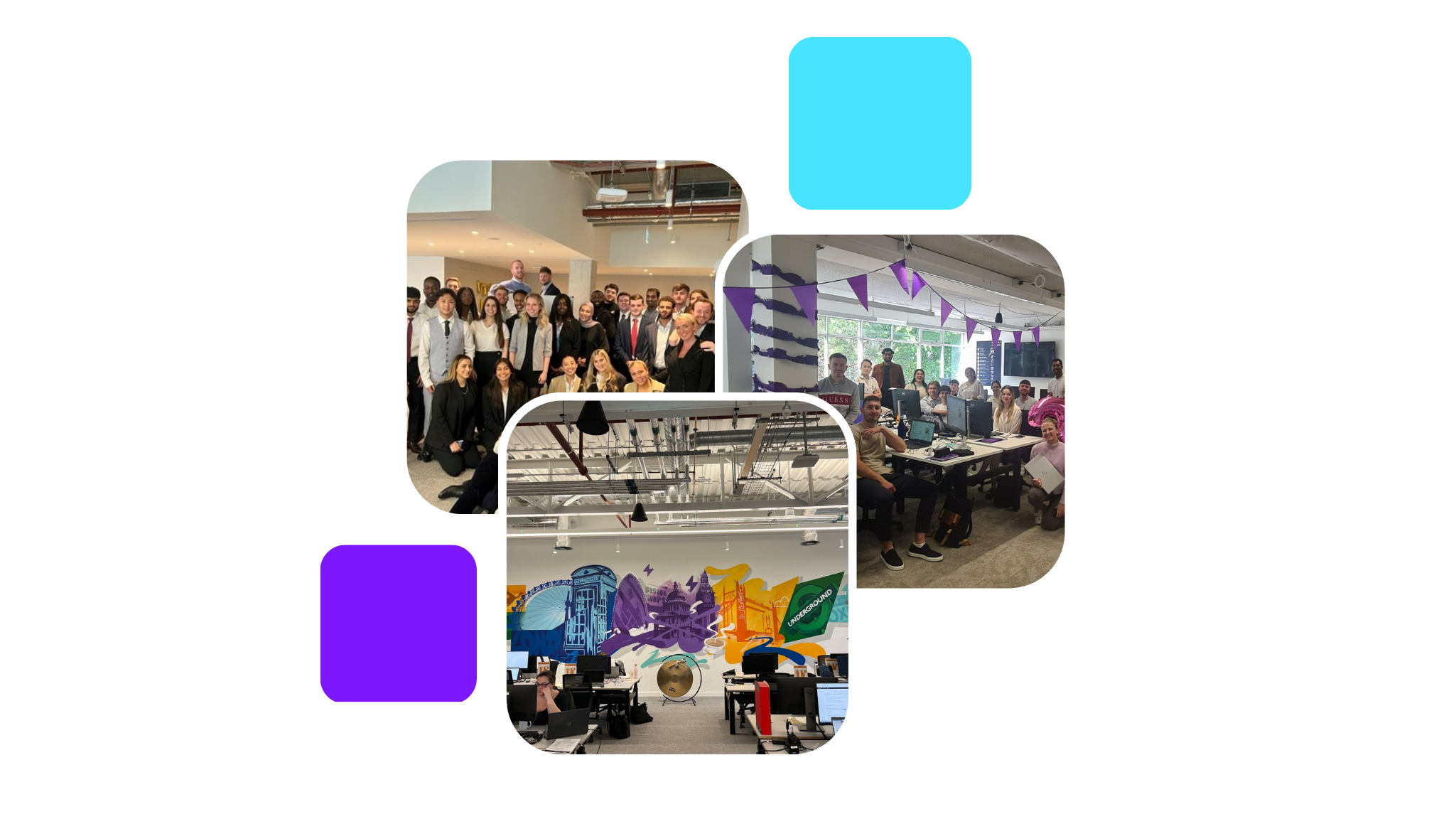 Quality
Strict quality benchmarks ensure we connect only the best talent.
Transparency
So you know what's happening at every step of the recruitment process.
Speed
First candidates in 48 hours from our deep candidate network.
Risk Free
We offer free replacement or a 90 day sliding rebate.
Reach
Expanded candidate pool through multi-channel search.
Delivery
Our commitment to you is that we'll deliver on what we promise, it's as simple as that.
Trusted by over
194 clients globally
As the new (and first) Talent Acquisition Lead at Wellinks, I stepped into a growing start-up in need of hiring talented individuals for roles that would have a direct impact on the company's future success. Storm3 provided excellent candidates who had the technical skills and most importantly were cultural fits for our organization. [...] Partnering with Storm3 expedited our time to fill and took pressure off our hiring managers. I look forward to a continued partnership with Storm3.

Thomas Carfora

Talent Acquisition Lead at Wellinks
Storm3 left other competitors in the dust. I was concurrently working with another recruiter left over from a previous relationship and my company, and for every one quality candidate they sourced, Storm3 easily sourced 10. The research and attention to my goals when selecting these candidates was also at another level with the Storm3 team. I would absolutely work with Storm3 again in the future.

David Blanchard

Chief Revenue Officer at Vitori Health
Within days, Storm3 provided a small pool of highly qualified candidates from their network of pre-qualified resources for our review. They made the process exceptionally easy for our staff, helping to quickly fill the open roles and allowing us to focus on our clients and core business. I would, without hesitation, recommend Storm3 for your recruiting needs – you will end up saving time and money in the long run.

Randy Ulloa

Chief Technology Officer at Banjo Health
We were looking for a Senior Product Manager that would be a good fit for us as we grew. We got nowhere trying to source and recruit ourselves. Within the first two weeks, Storm3 was able to really nail our unique needs and generated a pipeline of candidates that were spot on. Even when some [candidates] didn't work out, they were able to replenish the candidate pipeline. In addition to being stellar recruiters, they were a really great thought partner for us.

Toufique Harun

Co-Founder of Phamily
We worked with the team at Storm3 to hire what would be called a unicorn. We were pleased that within a few weeks of opening the search, we were presented with two strong candidates. Both were passive candidates in an extremely tight market. We could tell from the start that the entire Storm3 team worked hard to ensure our opportunity and the company was presented in the best light [...]. In the end, we hired our 'unicorn' and both he and I believe it couldn't have been a better match!

Grace Tkach

Director of People & Talent at Celsius Therapeutics
I've worked with a number of health executive staffing companies and I've never worked with a team that really got to the point of understanding not only our business, but also the needs we had for each of my roles to support the different growth areas. Oliver Hill [and Storm3] were attentive, helpful, insightful with the candidates throughout the interviewing process and helped drive to an offer process that was without drama because the communication and expectations had been discussed throughout.

Jeff Hancock

Head of Business Development at Diagnostic Robotics
Meet our HealthTech Recruiters
Our team of HealthTech consultants excel at connecting the best HealthTech talent with innovative clients globally.
Find HealthTech Talent