The Importance of Representation: Women In HealthTech Data
Tuesday 11th April, 2023 | 12:00 p.m. – 13:00 p.m. (EST)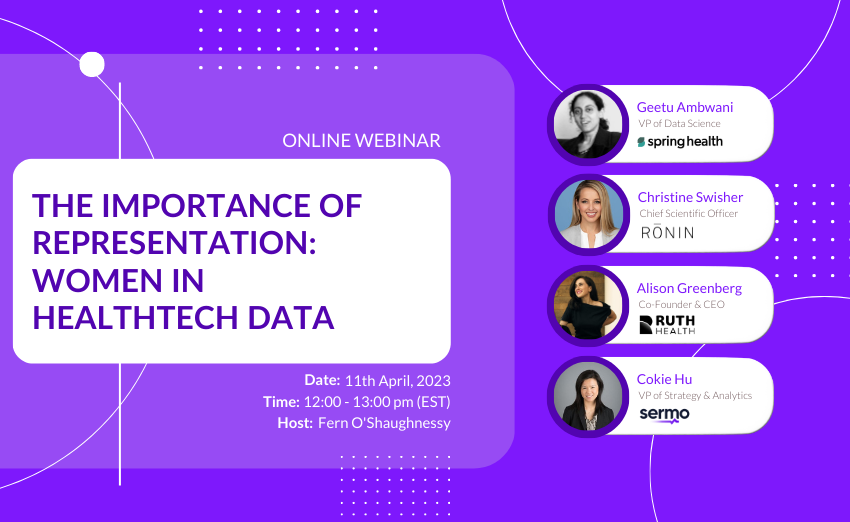 The Importance of Representation: Women in HealthTech Data 
On Tuesday 11th April, we'll be joined by four leaders in the Data Science field for a rich discussion on the importance of representation in data, specifically: women in HealthTech data.
Split into three parts, our expert panellists will cover:
Understanding and facing the bias in Data Science
The positive and negative effects of data on women's health
Solutions for the problems caused by a lack of representation
Currently, women's health is contingent on there being voices in the room asking the right questions. Through this webinar, we hope to elevate these voices and catalyse continued discussions and action.
Registration is free – secure your place now! 
You won't be able to attend? you can still sign up – we'll send you a recording after the event!