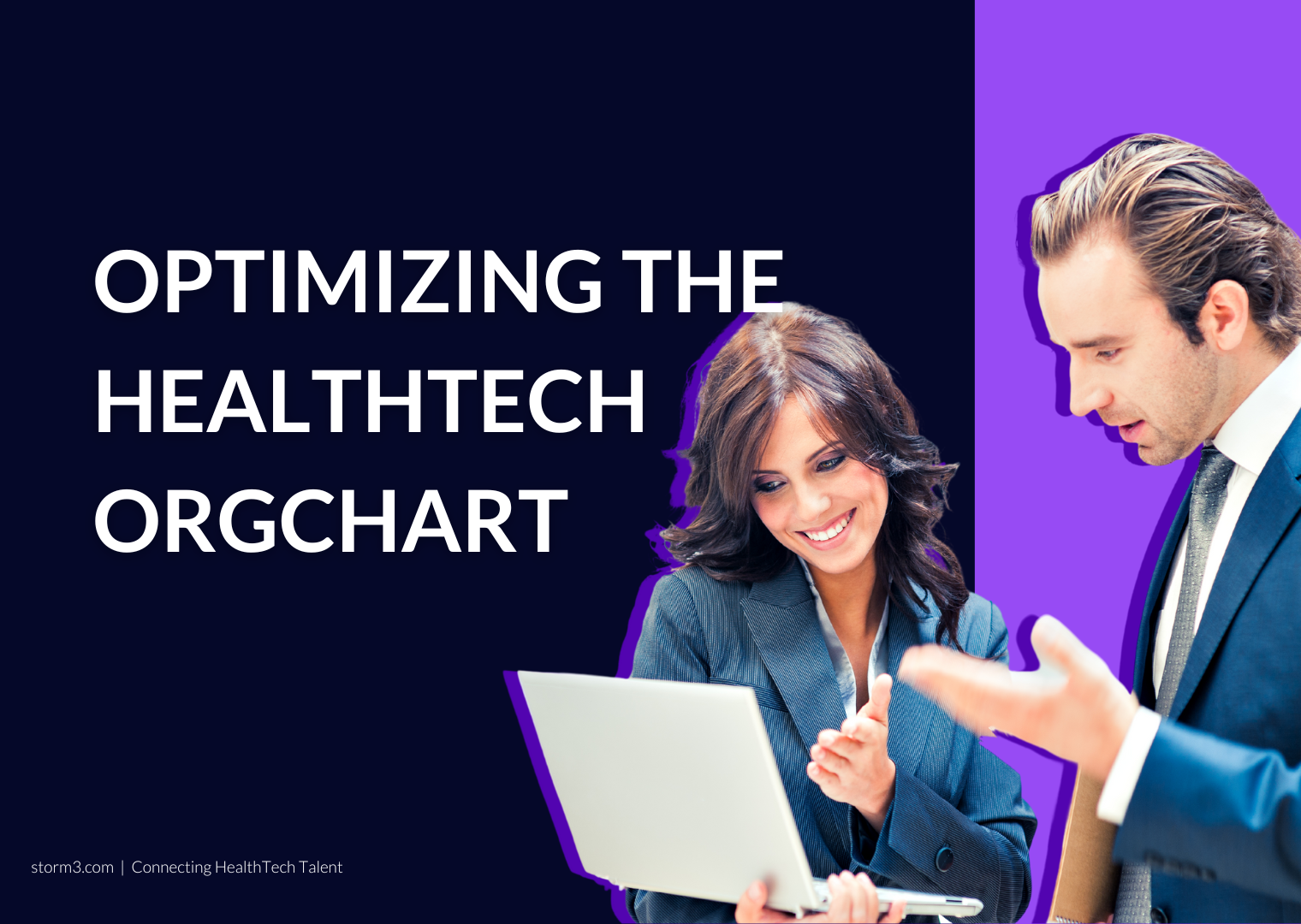 Following our recent market reports for each of the locations we operate in, we received lots of questions asking how HealthTech companies can get the most out of their employees in the positions they have within their organizational chart.
Having the information to create peak performance within your team means you can think ahead and plan for a team structure that will promote growth across your organization.
In this report, we've spoken to industry leaders, as well as our specialist consultants who speak to roughly 20 HealthTech leaders per day, to provide you with the expert knowledge you need to get the most out of your HealthTech Org chart.
Check out our sneak preview & then download the full version below!
Download your copy of Storm3's 'Optimizing The HealthTech Org Chart' report below.