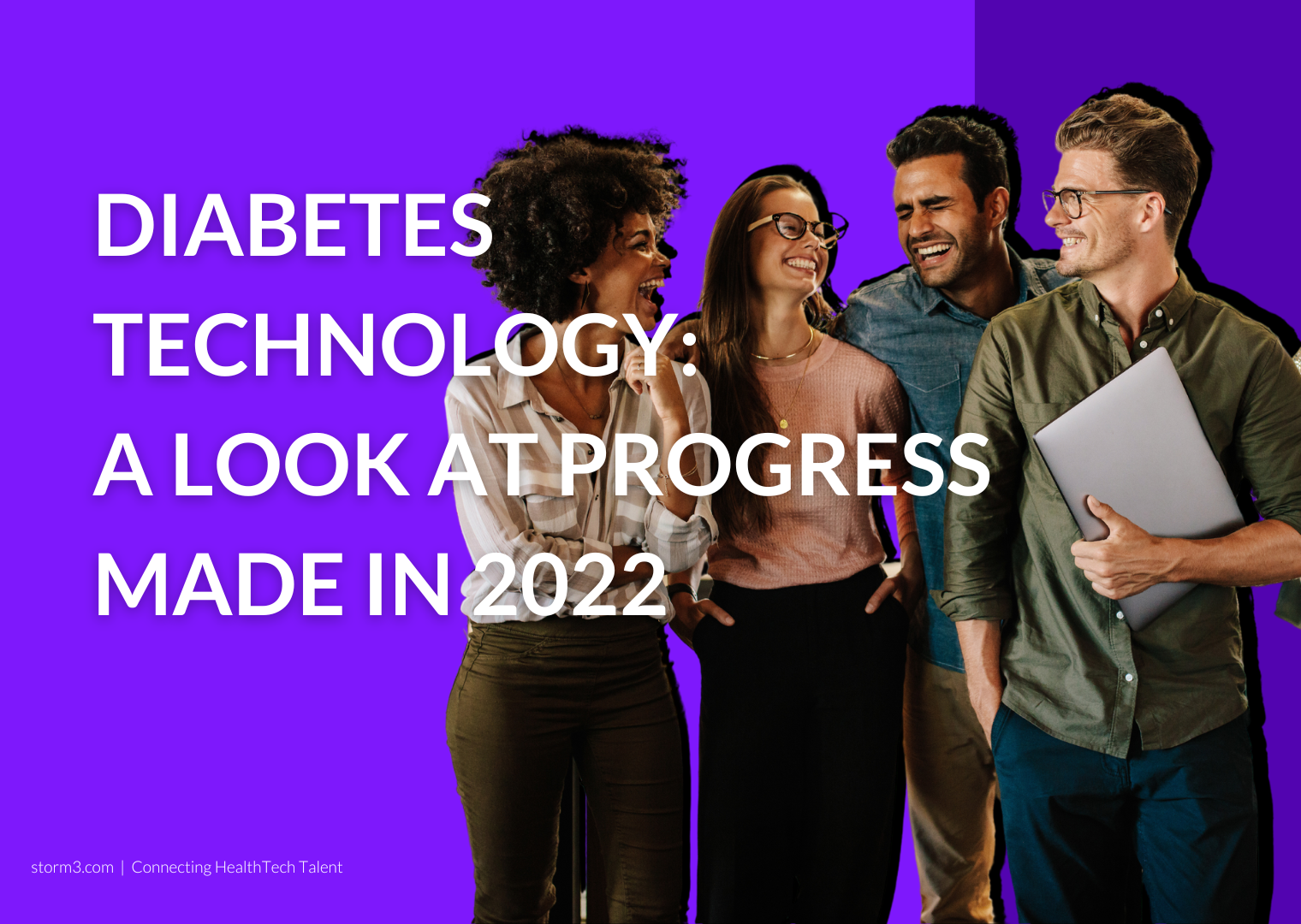 Diabetes management has gone through radical transformation in the last couple of years. Advancements in diabetes technology are revolutionizing diabetes care, both by lifting the burden of self-management and by improving health outcomes. Estimates suggest that there are around 537 million adults globally living with diabetes. This number is predicted to rise to 643 million by 2030. Diabetes is also the most expensive chronic disease, costing $327 billion annually in the US alone.
Therefore, it's clear that it's way overdue for progressing in diabetes technology. This specialized area of healthcare requires the best talents. If your company is looking to hire, don't hesitate to contact our consultants specializing in metabolic health tech recruitment.
In the next chapters, we'll look at the most recent innovations in diabetes technology.
Glucose Monitoring
Diabetes patients need to regularly monitor their blood glucose levels. Traditionally, this is done by pricking a finger up to 10 times a day. Today, thanks to advancements in diabetes technology, there are other options available, such as having a sensor inserted underneath the skin that allows for continuous blood sugar level monitoring. There is also the option of a wireless monitor worn on the upper arm, using flash technology to monitor glucose levels. Non-invasive technologies allow for 'on the go' glucose testing done by laser light and monitored through smartphone apps.

Insulin Pumps
Insulin Pumps deliver a predetermined insulin rate over a day. One of the latest innovations in diabetes technology is the 'smartpen'. They connect to smartphones through Bluetooth to keep track of insulin doses and timing. Other technologies allow for remote insulin dosing. Surely, the most futuristic diabetes tech novelty is the Artificial Pancreas, also known as the 'closed loop system'. It's essentially an insulin pump connected to a continuous glucose monitor with the aim to automate blood glucose control as much as possible.

What's Next In Diabetes Technology?
In the last couple of years, both large healthcare companies and digital health start-ups recognized the potential in investing in the improvement of diabetes technology. The biggest trend we see is the emergence of devices allowing for remote controlling via mobile smartphone apps. The already existing diabetes monitoring devices have expanded wear-times and improved accuracy. Automation is the biggest diabetes technology advancement that will continue to make an impact in diabetes care.
Storm3 At Your Service
The HealthTech industry is soaring and Storm3 aims to be at the very heart of it. We connect the top HealthTech talent with the most innovative businesses across the globe. Our team of expert consultants have built a network of highly specialized senior talents across Data & Analytics, Engineering & DevOps, Product Management and Sales & Marketing. If you're a startup or scale-up looking to grow your team, contact us here, and follow us for more industry news.