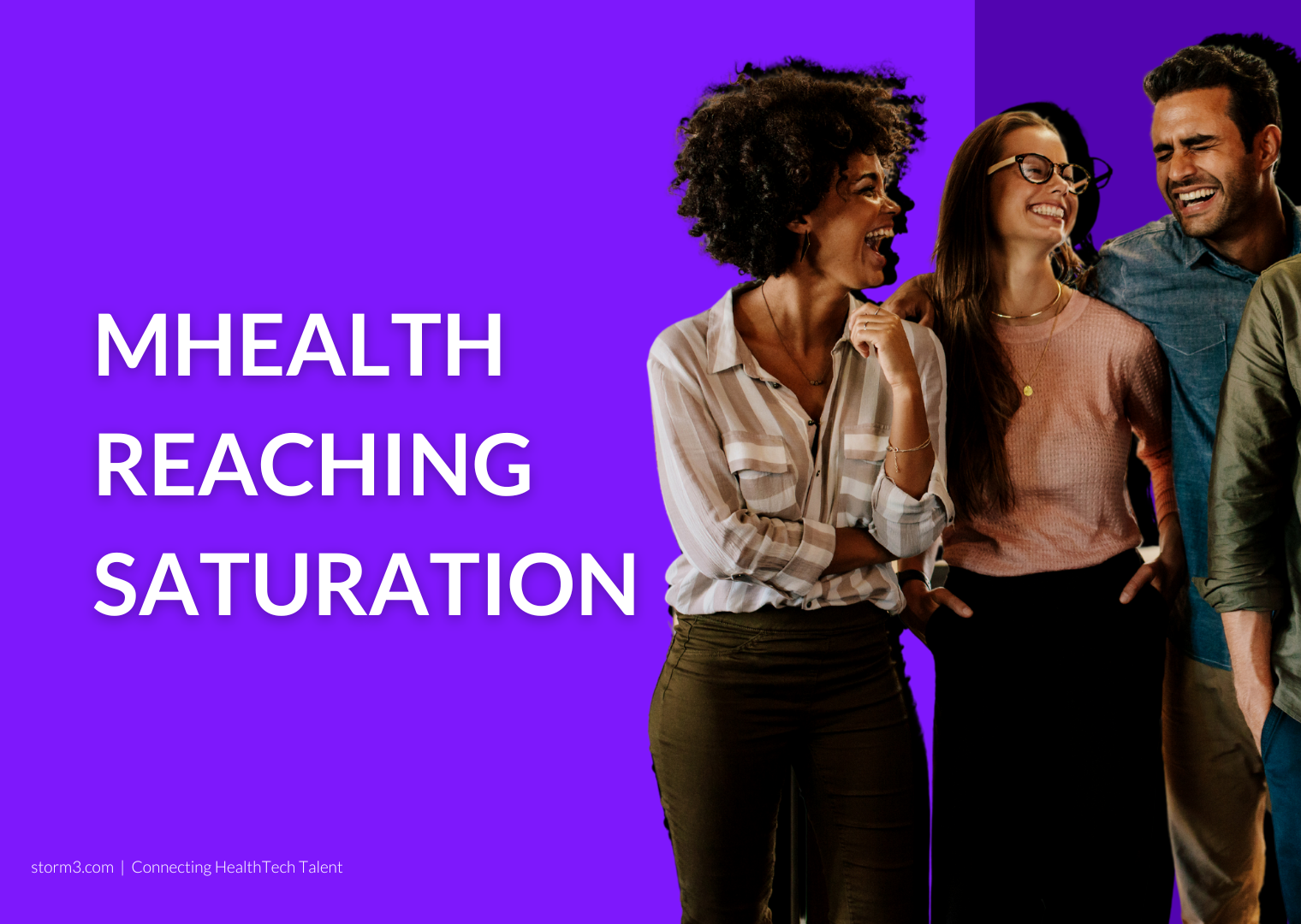 The HealthTech industry is becoming known as one of the fastest-growing industries globally; having  received over $51 billion in investments just last year and holding a massive growth opportunity in markets globally.. Currently, the US and Europe have a large portion of the industries users and generates a lot of HealthTechs total funding.
Globally, we have seen an increase in the number of start-ups joining the expanding market of mobile health Technologies, along with an increase in venture capital funding and the arrival of major Tech players like Google and Apple.. With such growth investors and funding has been nudged to adopt the technological advancements of the mHealth market.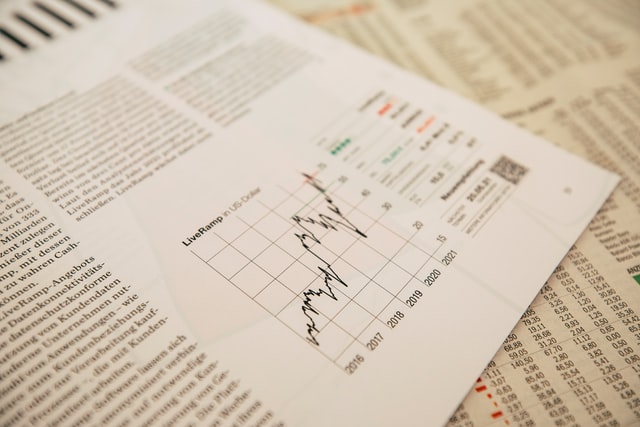 ABOUT THE EVENT: IS THE MHEALTH MARKET REACHING A SATURATION POINT?
In our latest event, we invited Chief Product and Business Officer of Somatix, Dr. Amit Sawant to speak about current and future trends of the mHealth market. Commercial Manager of Storm3 London, Perrin Joel led the event.
Find out their take on what direction HealthTech is headed, the challenges of building a sustainable mHealth company, how companies can stay relevant in the growing market, and if the market is close to reaching its saturation point.
"HOW HAS THE PANDEMIC CHANGED THE HEALTHTECH INDUSTRY?"
The global epidemic has acted as a catalyst for the HealthTech industry. Before Covid-19, technology played a smaller role within healthcare. But now, the landscape has drastically changed.
"Technology is an enabler for healthcare professionals to take better care of their patients. And because of the pandemic, the industry has become a lot more receptive to adopting technology into the healthcare space.
The market has changed quite a bit but for the better. The change was happening already just slowly; the pandemic however gave this change a boost in the right direction. There has been a surge of adoption in mobile health, huge funding into the sector, and the number of jobs increasing.
I don't think we'll ever go back to how life was before the pandemic. Things might change within the next 5-10 years, but I don't believe we will go back to the pre-pandemic days." – Amit Sawant
WHERE IS MHEALTH GOING IN 2022?
Looking deeper into the future of HealthTech specifically mHealth, a lot of questions arise regarding the accelerated success of the market. Mainly, is the mHealth market trending towards a saturation point?
To begin, it's important to recognize that the market is very fragmented, with  an excess of startups joining off the back of  the successes of the entire HealthTech market. However, It's projected that of these companies consolidating, there will eventually be merges allowing for greater sustainability in the future. But, for a market to reach saturation, the products and services within that market must first be maximized to their full usage potential.
The healthcare space has moved in the direction of technology, therefore mHealth has become a competitive industry. Due to the circumstances of the world, HealthTech's have become focused on "being in a preventative state, rather than waiting for something to happen to take care of a patient…that's where the shift has started and where mHealth can really play a big part in remote patient monitoring before someone is reaching a critical state.
Acceleration may slow down a bit, but we are just scratching the surface in terms of how we can use technology to provide better healthcare (Sawant)".  Although the industry has become very competitive, we still see an increasing growth that continues to surpass what it was projected.
In 2021 the mHealth market was valued around $50 billion and is estimated to grow to 214 billion by 2025 with a CAGR of 33%. With so much growth due, we can confidently say that we are not even close to the point of saturation.
ABOUT OUR GUEST SPEAKER
Headquartered in New York, Somatix is a leading provider of patient monitoring wearables that enables remote solutions for healthcare through AI, machine learning algorithms, and their patented gesture detection technology.
With this technology the company is able to detect risk factors remotely and passively. Insights and data can then be transferred to healthcare providers to help maintain contact and welling being of those under their care.
Dr. Amit Sawant is the Chief Product & Business Officer of Samatix. Sawant uses his experience to help drive product, business, and creating a sales strategy for the remote patient monitoring solution to various healthcare providers.
HOW STORM3 CAN HELP
The HealthTech industry is filled with endless potential and growth as it continues to evolve. As the global leading HealthTech talent marketplace, we have made it our mission to help emerging HealthTech's succeed in their growth journey. With a strong industry outlook, it should also be complemented with a team of successful talent to lead your startup to success. To chat more about the market or your hiring needs, contact us here.