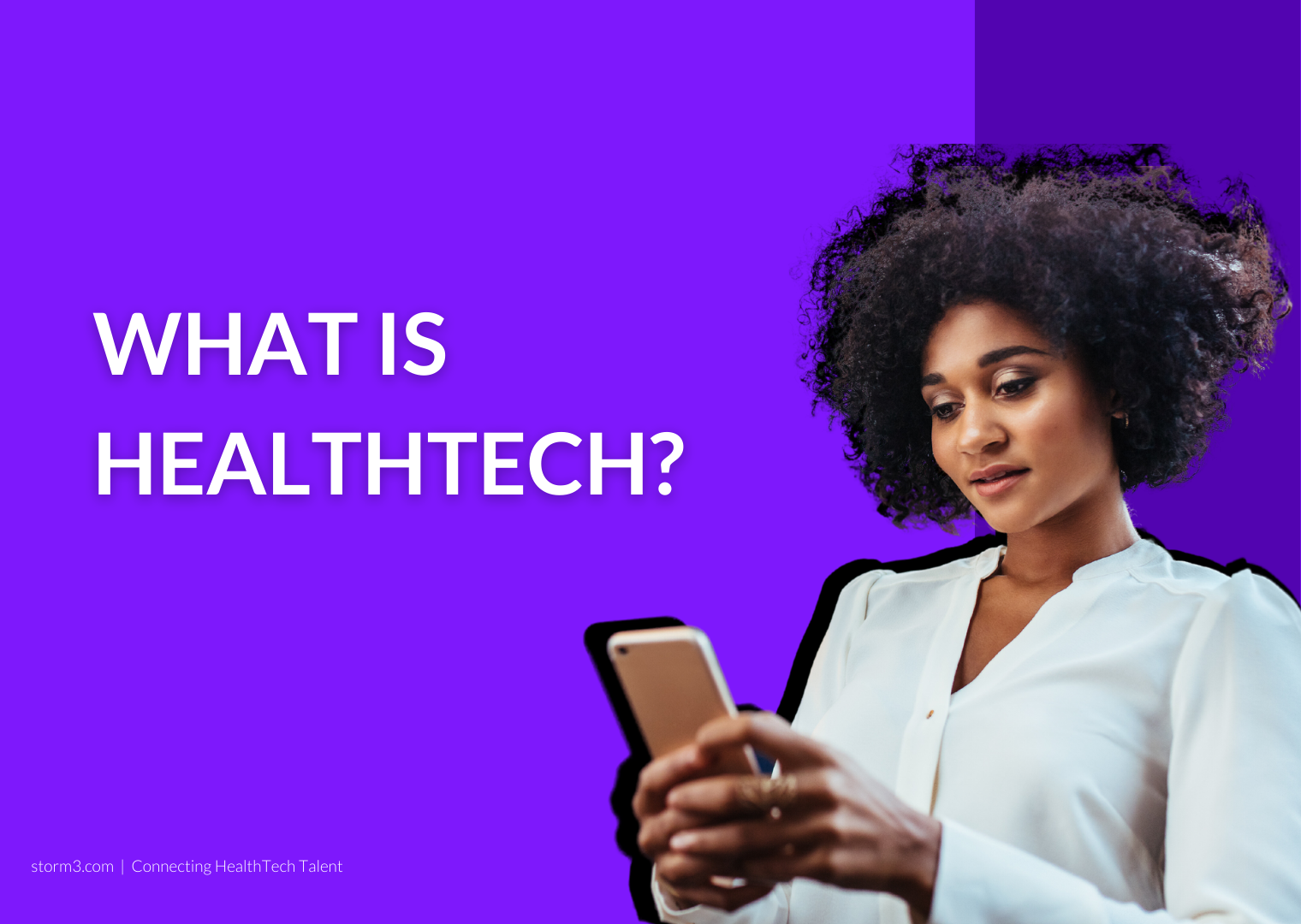 What is HealthTech?
HealthTech – an amalgamation of the words 'Healthcare' and 'Technology' – is an umbrella term which encapsulates any technology or offering within the consumer care, medical care, or broader healthcare system. Creating a confirmed definition for HealthTech is still proving challenging, as this is an industry that has a seemingly endless list of potential uses for technology within its many operations, services, and stakeholders.
The Covid-19 pandemic disrupted virtually all major sectors worldwide, and it served as a major catalyst in the development and adoption of the HealthTech industry at speed and scale. In 2019, the global HealthTech market was worth an estimated $175 billion dollars. With an expected CAGR of almost 25% from 2019 to 2025, the market is projected to reach nearly $660 billion by 2025. By the time the pandemic is fully behind us, it's estimated that our healthcare system would have undergone over a decade of innovation in just under a year. The reason for such quick advancements is clear: HealthTech has developed digitized healthcare facilities that're fundamentally transforming the entire healthcare system, and as we edge out of this period of innovation and adoption, there's no doubt that technology's role in healthcare is firmly set to remain.
We can best understand the term HealthTech and its technologies by breaking down the industry into three subcategories: HealthTech, Digital Health, and Healthcare IT: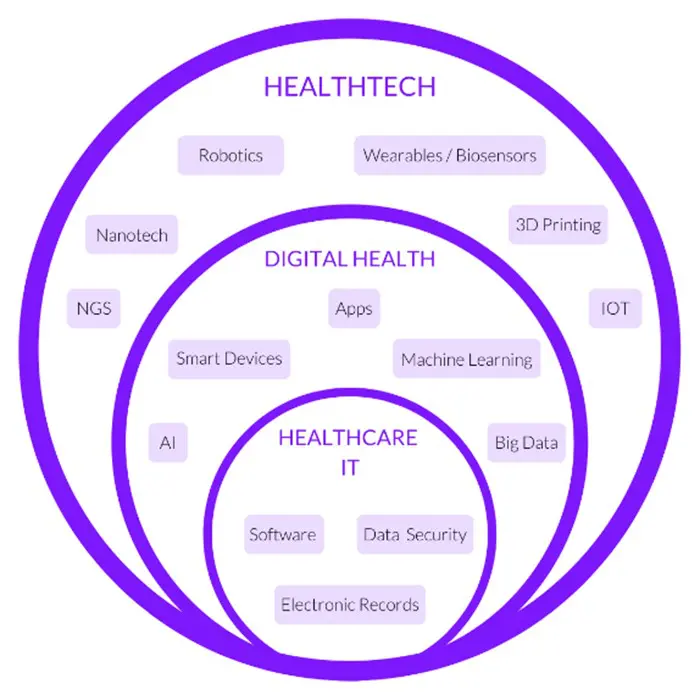 Subsectors of HealthTech:
HealthTech encompasses a vast catalogue of subsectors, with many HealthTech companies' offerings falling within two or even three of the industries subsectors. Here are some of the main subsectors of HealthTech:
Telehealth
mHealth
Wearables
Genomics
Robotic Surgery
Drug Development/ AI
Augmented Reality
Big Data
Telehealth
Telehealth is defined as the delivery and facilitation of health and health-related services including medical care, provider and patient education, health information services, and self-care via telecommunications and digital communication technologies. Mobile health apps, 'Store and Forward', remote patient monitoring (RPM), video consultations and electronic transmissions are all examples of the technologies used in telehealth. It's a common misunderstanding that telehealth is interchangeable with the term 'telemedicine', but telemedicine is actually a category within the wider scope of telehealth. Where telemedicine refers specifically to the practice of medicine via remote means, telehealth is a blanket term covering the entire scope of remote health services.
mHealth
mHealth falls under the broader umbrella of telehealth, but it remains a subsector in its own right. The term mHealth refers to the use of mobile devices, such as a phone or tablet, to support with healthcare practices. Some refer to mHealth as an all-encompassing term to describe everything from remote patient monitoring to video conferencing, whereas others give a narrower meaning to mHealth, using it purely to refer to mobile health apps. The pandemic has hugely increased the utilization of mHealth technologies, and the market is now estimated to reach $101,550 million by 2026.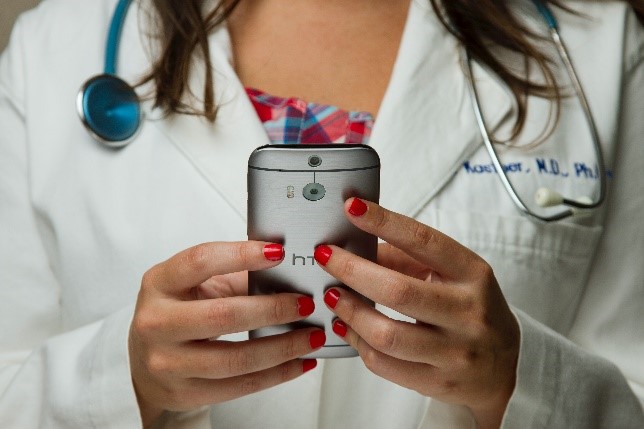 Wearables
Wearables are electronic devices that are worn on a person – usually close to the skin – to allow for accurate relaying of important medical, biological, and exercise data to a database. Smart watches are a classic example of wearable technology, but in addition to traditional wearables, virtual reality, and augmented reality technology, such as smart jackets, are leading towards a better-connected lifestyle.
Genomics
Genomics investigates how a person's biological information can be used to improve their health care and clinical outcomes, for example, through personalized treatment and accurate diagnosis. While 'genetics' looks at specific genes or groups of 'letters' along the DNA strand, genomics refers to the study of a person's entire genetic makeup. While many believe that HealthTech is just seeing the tip of the iceberg as to what genetic sequencing can achieve, it's already proving incredibly tangible and medically justified in the industry for:
Treating and diagnosing cancer
Pharmacogenomics
Noninvasive prenatal testing
Shortening the time to genetic diagnosis
Robotic Surgery
Robotic surgery is a form of minimally invasive surgery during which surgeons use very small surgical instruments that fit inside a patient's body through a series of small incisions. The field is constantly evolving, with the use of surgical robotics in general procedures such as hernia repair, bariatric surgery, gastrectomy, and transoral surgery, on the rise. In fact, nearly 90% of prostate cancer surgeries are now performed robotically.
Drug Development/AI
Artificial Intelligence (AI) is the simulation of human intelligence processes by machines, often computer systems. A few of AI's specific applications include:
Natural language processing
Speech recognition
Expert systems
Machine vision
In pharmaceuticals, AI is ushering in a new era of cheaper, faster, and more effective drug discovery. AI in drug discovery is a big business, with the sector today estimated to be worth approximately $450 billion globally. Subsequent to its huge success, more and more pharma companies are investing in HealthTechs and bringing in AI-based applications for greater drug development.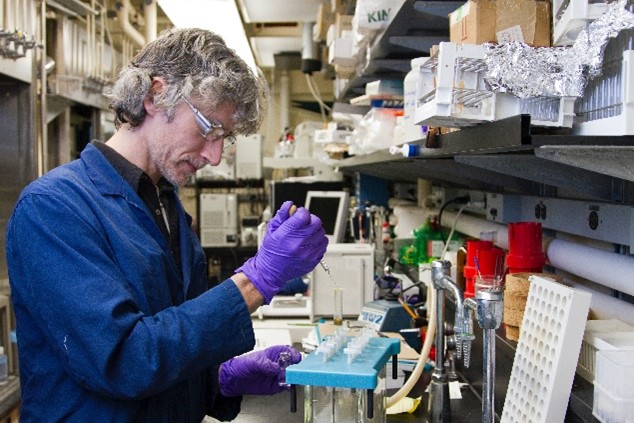 Big Data
Big data is a term which describes the large volume of data – both structured and unstructured – that inundates a company daily. The insights gained from big data allows businesses to solve problems that couldn't be tackled through traditional software or analytics. HealthTechs working in this subsector can help researchers gain a greater understanding of their data to improve results, boost productivity, and increase revenues. Global big data in healthcare is projected to reach $34.27 billion by 2022 and globally, the big data analytics segment is estimated to be worth over $68.03 billion by 2024. This huge growth is driven largely through the US's continued investments in practice management tools, electronic health records, and workforce management solutions.
The Benefits of HealthTech
Reduced medical costs:
Considering how stretched the healthcare industry is, HealthTechs innovative technology may seem like an expensive luxury. But, in the long run, this technology will help cut the overall costs of medical treatment as well as improving patients' health through:
Automating administrative tasks
Lowering staffing costs
Reducing the need for specialists
Telemedicine reducing costs for all parties
Real-time information exchange:
From payers to clinicians, there are many groups that need to be able to access health records for various reasons. Traditionally, organizations have had to keep different records for each group. But with new technology making it easier for digital patient records to become standardized and securely stored, more and more organizations are integrating their data so that authorized people can access the records they need as and when they need them.
Flexibility for patients and clinicians:
Patients are busy and finding the time to schedule medical appointments can be difficult. Telehealth technologies such as virtual consultations and patient portals provide more accessible ways for people to communicate with healthcare professionals. Not only this, wearable technology such as heart monitors and continuous glucose monitors also give clinicians more ways to evaluate their patients' wellbeing and offer them more options to evaluate symptoms as they go about their daily lives.
Improved healthcare delivery quality:
Ultimately, HealthTech is improving healthcare delivery quality by increasing patients' safety, improving quality of life, reducing medical errors, producing new drugs and treatment procedures, and improving healthcare patient's and provider's interaction. On a similar note, the future of healthcare will likely be a consumer-driven market with a universal approach to healthcare and personalized treatment.
The Disruptors Of HealthTech
Current Health
Founded: 2015 | Based: Boston, US
Current Health helps to reduce health risks and high healthcare costs by managing, monitoring, and engaging patients at home through its remote monitoring platform. The HealthTech offers its patients a wearable device for their upper arm which tracks vital signs such as their respiration rate, pulse rate, body temperature and movement – this data can then be transformed into health insights. What makes Current Health's offerings so disruptive is that it's successfully executing across both the healthcare delivery and drug delivery industries.
Hinge Health
Founded: 2015 | Based: San Francisco, US
Hinge Health is a patient-centered digital clinic that treats chronic musculoskeletal conditions such as back and joint pain. Its platform comprises multiple functions including an app, wearable sensors, and health coaching. The HealthTech claims to have one of the largest clinical, data science, and R&D teams in all of digital health. The company says it's now more than doubled its user platform and has millions of members, including 575 clients who offer its services to employees, who are connected to a network of over 750,000 care providers.
Noom
Founded: 2008 | Based: New York, US
This psychology-based platform provides intelligent nutrition and exercise coaching. Over 50 million people have benefitted from Noom's behavior change courses, including its diabetes program, which was the first of its kind to be recognized by the Centers for Disease Control and Prevention (CDC). Building on top of its strong foundation of its weight management program, Noom now plans to expand its platform to address a wider range of conditions to further generate positive change in people's health and wellbeing globally.
MindMaze
Founded: 2012 | Based: Lausanne, Switzerland
MindMaze develops medical grade virtual reality (VR) products to stimulate neural recovery. Its platform builds intuitive human machine interfaces combining VR, brain imaging, computer graphics, and neuroscience. The HealthTech currently collaborates with around 90 healthcare providers and has a product portfolio that has received three FDA clearances and four CE marks across eight clinical indications.
Dispatch Health
Founded: 2013 | Based: Denver, US
Dispatch Health is a provider of mobile and virtual care for people of all ages from the comfort of their own homes. In a recent statement, the HealthTech claims it's on pace to expand to 100 markets and reach $2 billion in savings by 2023. Earlier in 2021, Dispatch teamed up with the third largest healthcare insurance company in the US – Humana – to provide in-home healthcare to Humana's insured members. Since launch in 2013, its delivered care to over 220,000 patients in the home.
Who are Storm3?
Storm3 are leaders in global HealthTech recruitment, connecting top talent with innovative HealthTechs to help achieve the mission of building a healthier world for all. Whether it be telehealth, mHealth, wearable technology through to surgical robotics and AI in drug development, the HealthTech industry is soaring, and we want to be at the very heart of this; enabling our candidates and clients to truly make a difference. Our strong team of micro-niche HealthTech consultants are experts in identifying the right candidate for a disruptive HealthTech companies' success in an ever-evolving landscape. Get in touch with us today to learn more!