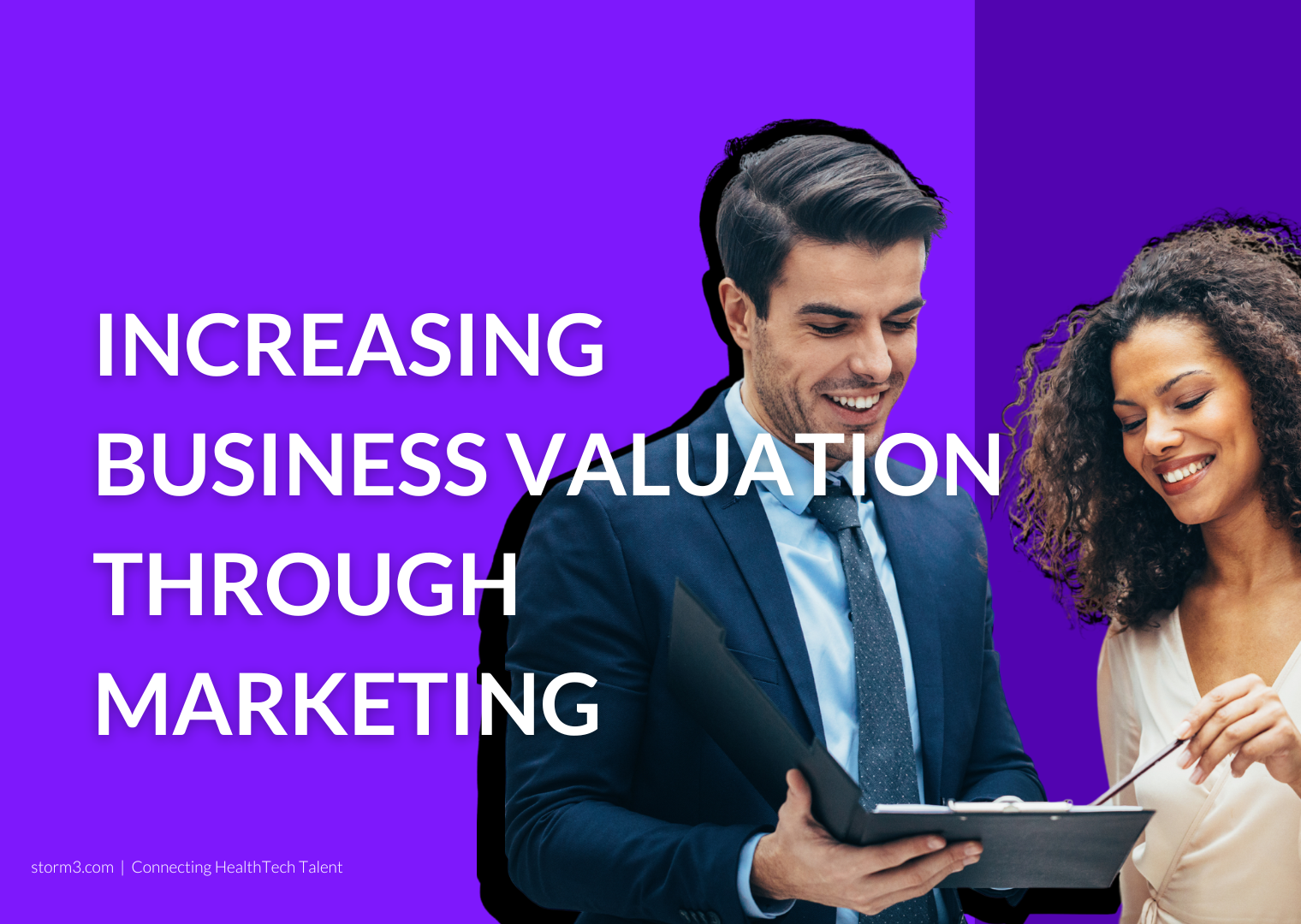 In this LinkedIn Live, we spoke with the below three Marketing executives on exactly how HealthTech startups and scale ups can – and should – be increasing their business valuation through Marketing:
Erin Fitzgerald, Chief Marketing Officer, Sermo
Nick Lisher, Chief Marketing Officer, Flo Health
John Bradley, VP of Marketing, Meru Health
Your Partner In Growth
If you're looking for a trusted Marketing recruiter, contact Storm3 today! We work with Series A+ HealthTechs that're driven to hire the best Marketing talent to increase their overall operational success. As well as this, we also hire within the Engineering, Sales, Product and Data functions. Click here to learn more about the specialisms we hire for.