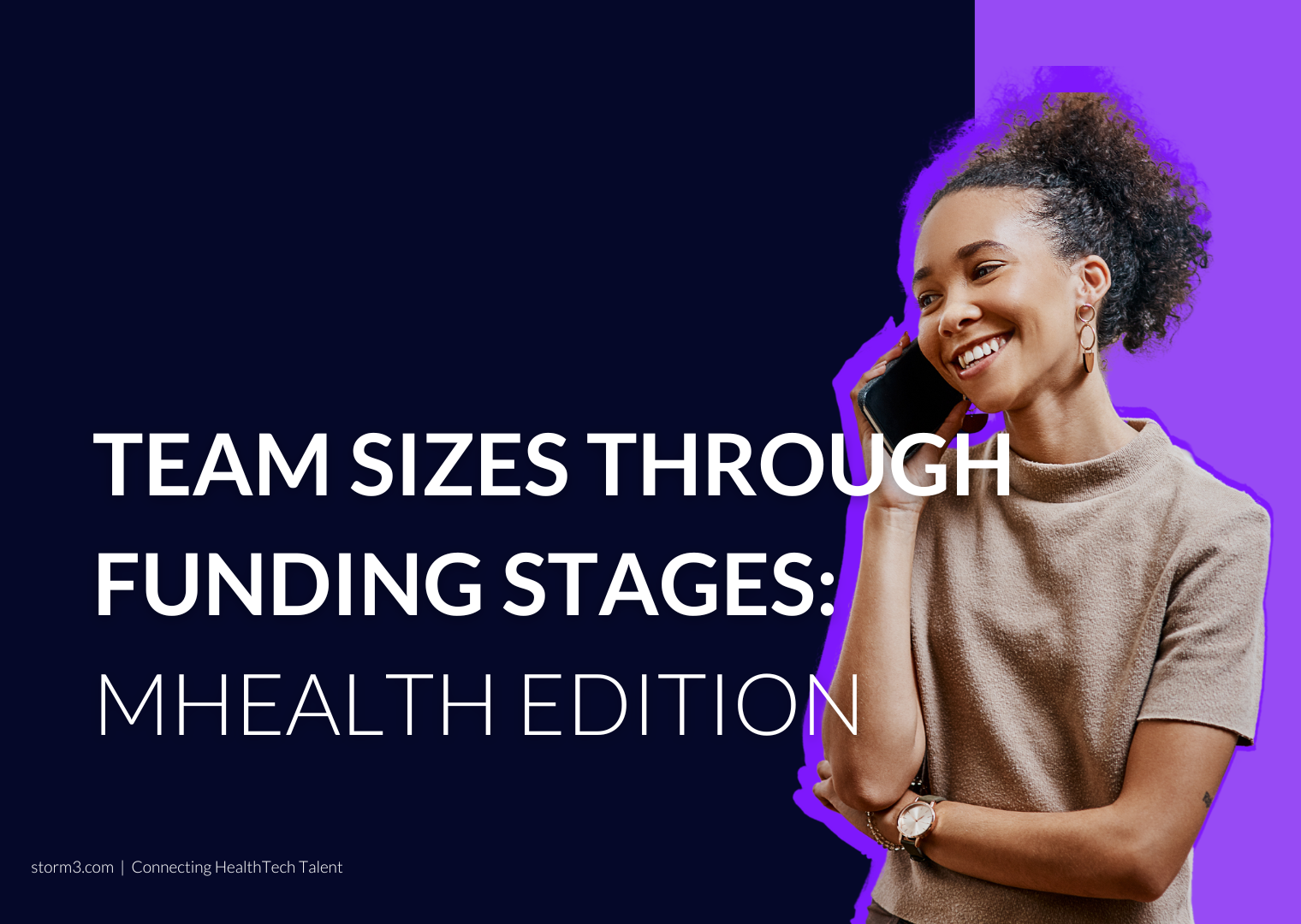 When speaking with Founders and CEOs, we're often asked for advice on what their teams should look like as they scale in size and value.
By knowing what your team should look like at each stage of your growth, you can think ahead and understand what hiring you need to focus on in order to advance through to your next funding round.
In this report, we present data gathered from 139 global companies within the mHealth sector of HealthTech to provide a benchmark for the team composition of mHealth companies from Pre-Seed to Series D+.
By compiling this market research, we hope to ensure that all hiring managers are privy to your goals for each funding round, allowing them to plan for the team dynamic needed to achieve company goals.
Check out our sneak preview & then download the full version below!
Like what you see? Download your copy of Storm3's 'Team Sizes Through Different Funding Stages' whitepaper below!