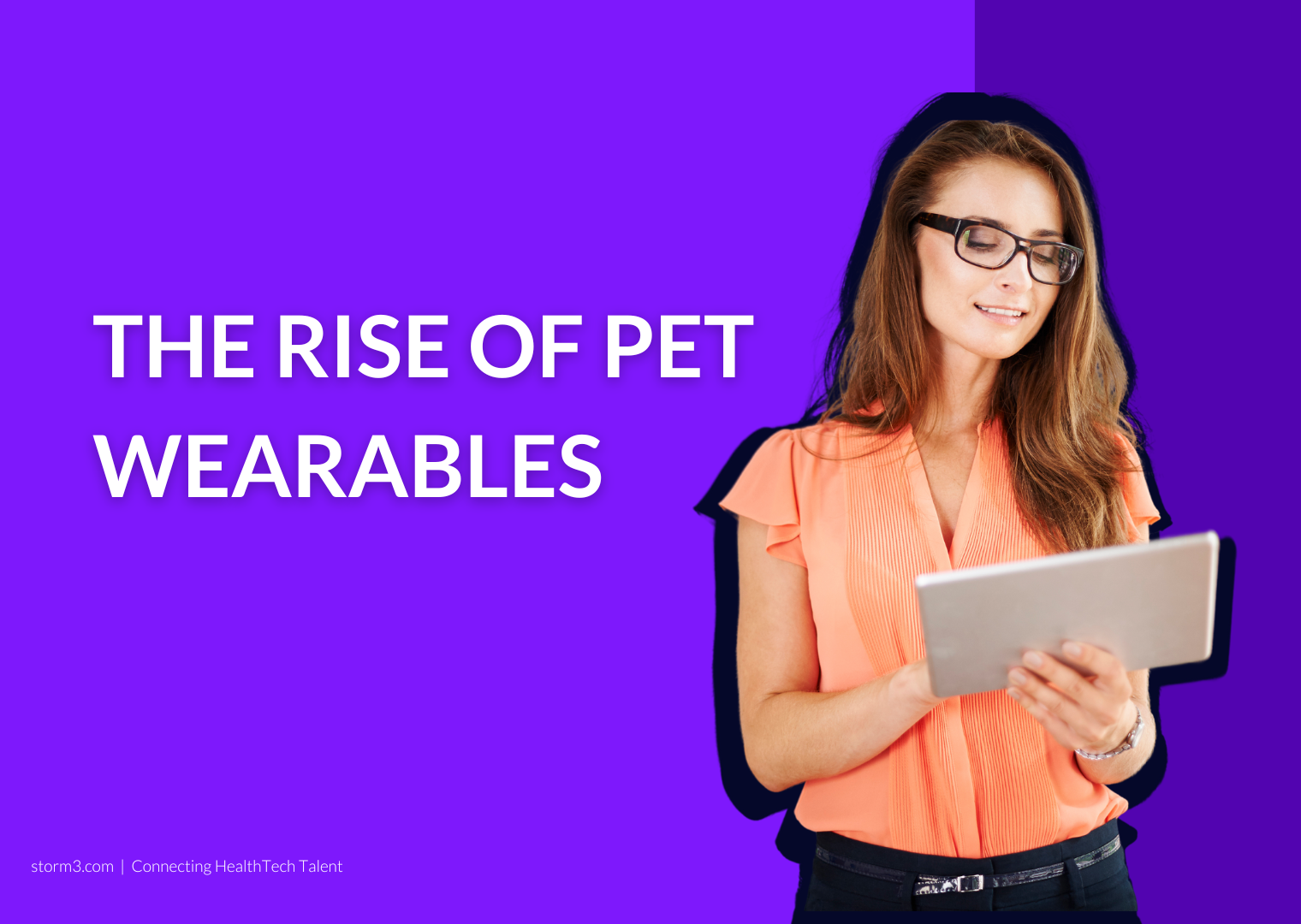 Thanks to IoT, machine learning, artificial intelligence, and augmented reality, the popularity of wearables has taken control of human lifestyle. And now, it's taken the standard of smart living to the next level: wearables for pets.
After coming an incredibly long way to reach the edge of these smart devices for humans, it is now the turn of our furry friends to be acquainted with innovative wearable technology.
What Are Pet Wearables? 
'Pet Wearables' refers to devices which can be worn on a pet's body to serve various purposes, with medical diagnosis and treatment being one of them. To date, there are 6 identifiable pet wearable domains, with these being:
Medical Diagnosis & Treatment
Identification
Tracking
Safety & Security
Facilitation
Behavioural Monitoring & Control
The medical diagnosis & treatment category is one of the most innovative and in-demand of them all. These forms of pet wearables are able to track pet vitals, capture pet's health-related information, record the medical history of pets, keep owners up to speed with vaccinations, and maintain records of past treatments and procedures.
Readings of a pet's pulse, temperature, respiration and even eating and drinking patters are monitored by wearables to track overall health. FitBark, a GPS and health tracking wearable company, can monitor a dog's daily activity and sleep, alerting owners to potential mobility, anxiety and skin issues. Dog activity-monitor PitPat, can provide personalised exercise recommendations, allowing owners who connect on their app to compare their pet's daily exercise tallies. Healthier dogs can even earn their owners a lower pet-insurance premium!
In some apps, when concerning activities and patterns are recorded, an alert it sent to the owner advising they take their pet to the veterinarian. Once at the clinic, the vet can then use this data collected by the app to help with their diagnosis of the pet.

The Pet Wearables Market
Developments like 5G technology and longer-lasting batteries has supercharged advancements in pet wearables. In 2020, the market was valued at approximately $1.8 million, and a recent forecast predicts that the market for global pet wearables will reach $1.7 billion by 2024. Researchers predict that there will be over 49 sub-categories of wearables contributing to this profit, comprising of smart watches, fitness trackers, connected clothing, medical devices, smart eyewear, headphones, hearing devices and so on.
So where has this significant rise come from? The key factors propelling the growth of the market are the increased awareness of pet's physical and mental fitness, increased adoption of IoT, and the rise in demand for pet monitoring as a fallout of the COVID-19 pandemic.
The adoption rate of pets, especially dogs, during COVID-19, increased dramatically, with the majority of the population worldwide working remotely and therefore having more spare time and a greater desire for a furry friend. Subsequently, there has been a surge in demand for pet wearables. The increasing inclination towards pets as companions for fitness, mental stability, and entertainment is boosting global expenditure on the wellbeing of pets, and this new outlook seems set to remain.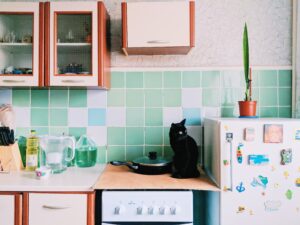 Company Spotlight: Whistle 
The pet wearable company Whistle, has become a leader in the fast-growing pet wearables industry over recent years. Its flagship product – a wearable collar – is used to track the health, fitness and location of your pet. The collar crunches data in real-time to notify you through a smartphone app when subtle changes occur, like increased scratching or reduced activity, both of which could indicate a potential health problem.
Business Intelligence platforms ZoomInfo and Owler estimate Whistle's annual revenue to be $30 million, and Whistle estimates that to date, more than 1 million devices have been sold industry-wide. Collette Bunton, CEO of Whistle says the company is aiming to 'lead the pack' by focusing on personalisation and offering advice tailored for individual pet owners. This could include new features, products, and even partnerships with dog-walking companies such as 'Wag'.
"Our biggest challenge is really one of awareness -that it's a real, usable product and not a fun gadget. That's a thing that takes time, and I'm not known to be the most patient woman in the world."

Collette Bunton, CEO, Whistle

Where Will It End? 
The possibilities of this emerging market appear to be endless. As a species which has become obsessed with health data – from our own to our four-legged friends – pet wearable technology is set to be the next big revolution in app development and smart device integration.
Futurologist Ian Pearson believes it won't be too difficult to develop an AI programme such as Amazon's Alexa to get to know your pet's sounds and 'translate' them into simple statements, such as telling you they're in pain. He even pictures devices that will remotely take your dog for a walk:
"You could easily do that with a GPS device, so that a dog can walk through a forest and turn left when he gets to a fork in the path. Your dog could go for a walk all by itself." Perhaps, he says, "if you were a mad scientist type, you could theoretically put little patches on the dog's leg to activate the muscles to actually make it go for a walk. I wouldn't encourage doing that. You'd have the RSPCA on your doorstep very quickly."
With such eccentric future-concepts already being imagined, perhaps opportunities within the market will never truly reach an end.
At Storm3, we work with some of the most innovative wearable companies worldwide. If you're looking to build and grow your team, get in touch. Our consultants have a vast network of technically skilled HealthTech candidates ready for you to connect with.