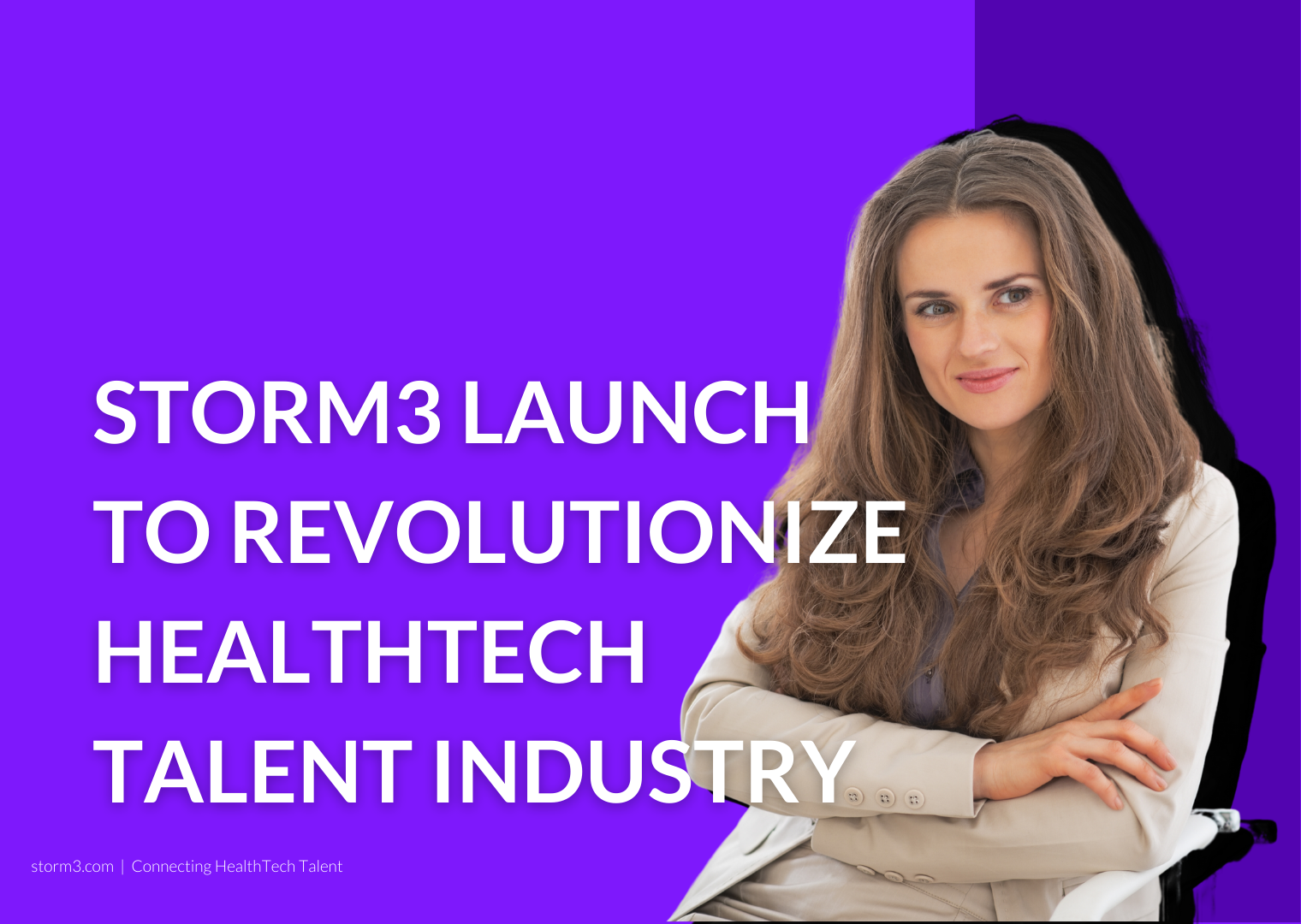 Levin Group today announced the launch of a new brand in their recruitment group, Storm3.
Following the global success of flagship brand Storm2 (FinTech) and recent Series A funding, Storm3 will be focusing on the industry at the forefront of the current pandemic. From genomics, telemedicine, FemTech, surgical robotics and right through to smart devices and apps focused on physical and mental health, the HealthTech industry is soaring and Storm3 aims to be at the very heart of it; connecting top HealthTech talent to the most innovative Health Technology businesses across the globe. The founding team have already got to work building a network of highly specialized C-suite and senior talent across Data & Analytics, Engineering & DevOps, Product Management and Finance & Operations fields.
Leading the brand launch is Clare Cooper, who has previously been recognized by the Staffing Industry Analysts as one of the 100 most influential female leaders in recruitment globally: "We're launching Storm3 amidst a pandemic, a time of uncertainty in which focus on health has become more prominent than ever. Storm3's mission is to revolutionize the HealthTech talent industry and ultimately play a part in the changing the way we treat our health for future generations."
James Brown, CEO of Levin Group, said: "We are thrilled to have Clare leading the first of our new brand launches. Clare knows the tech market inside out having worked in tech hubs all over the world, so I can't think of a better person to have on board and bring the HealthTech arm of our business to life."
Storm3 and the wider Levin Group, which includes award-winning FinTech recruiter Storm2, specialize in connecting the best Tech talent with businesses in Europe, Asia and North America. They are the leading provider for compensation and best practice in diversity, equity & inclusion, hiring and retention in their markets.
For press enquires please contact Chelcie Harry, Marketing Manager.