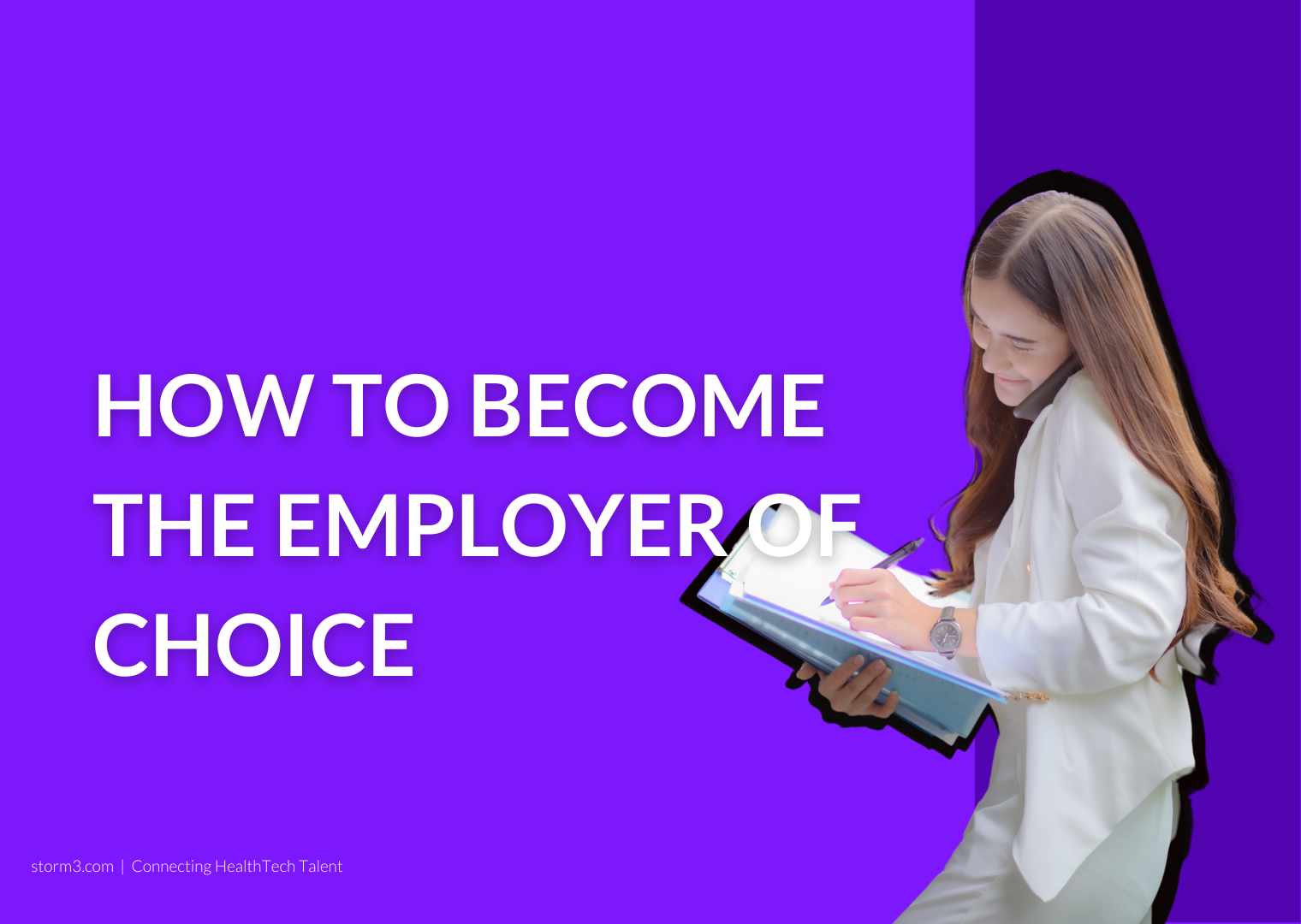 According to research by Robert Half, 53% of businesses find it challenging to source qualified professionals, and 51% find it hard to secure them. These statistics have steadily increased over recent years, and they're set to continue increasing for the foreseeable future across the HealthTech sector.  Becoming an employer of choice isn't a one-size-fits all solution. However, there are defining characteristics that employers of choice within HealthTech permeate.
This report looks at why people leave a company, the importance of putting a concerted effort into becoming an employer of choice, and the measures you can put in place today to position your HealthTech as the number one choice of your number one candidates.
Check out our sneak preview & then download the full version below!
Like what you see? Download your copy of Storm3's 'How To Become The Employer Of Choice' eBook below!