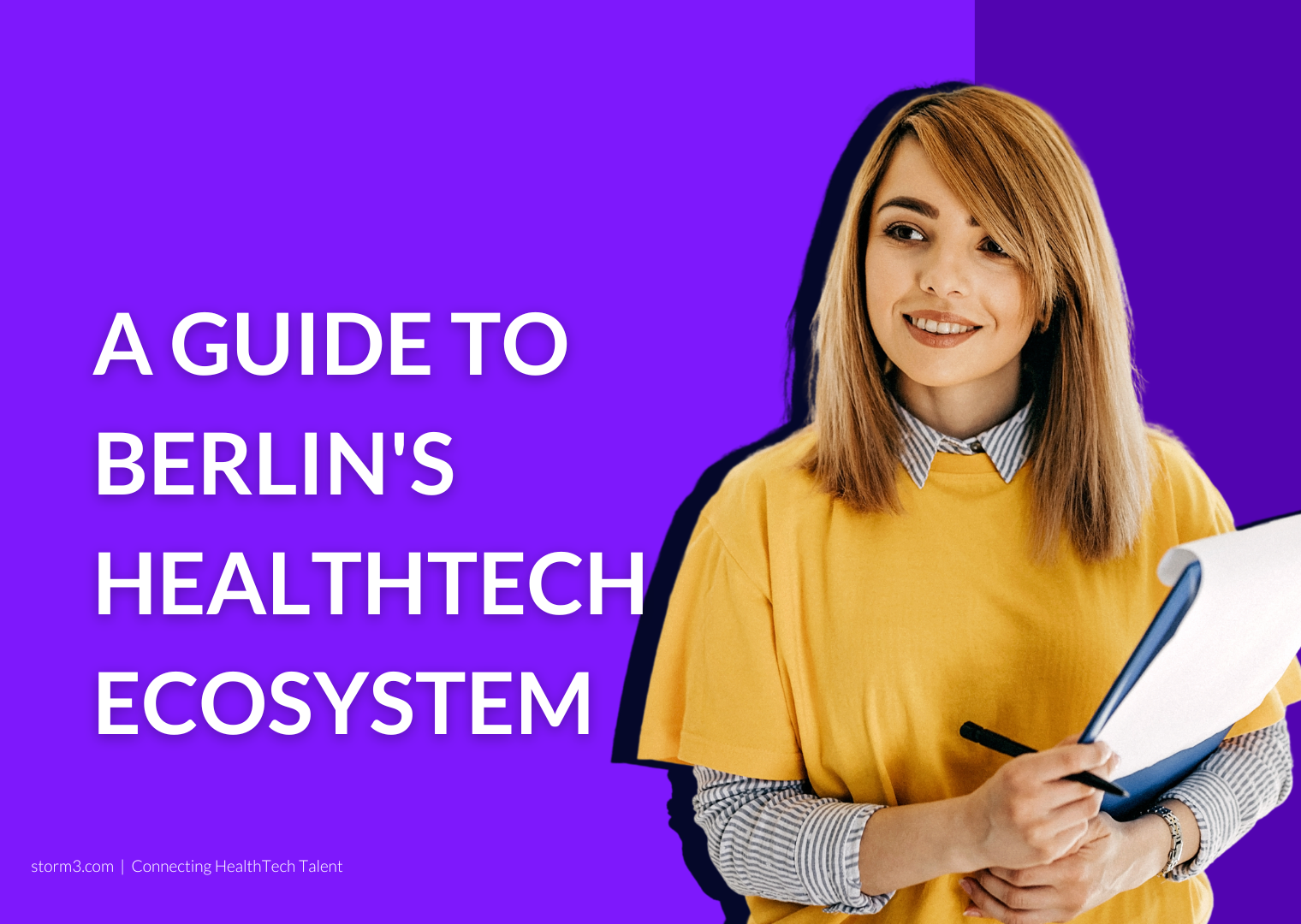 Boasting 35 large research organizations and Universities focusing on life sciences, to internationally renowned institutions and a vibrant startup scene, Berlin is a thriving HealthTech ecosystem.
Until recent years, Berlin has been something of a dinosaur when it came to digital health; being one of the largest healthcare systems worldwide that still lacked digital advancements. But now, change is coming, and with a huge jolt forwards from Covid-19, HealthTech startups and scale ups are on the frontline of a city that is providing the perfect environment for digital health to thrive.
Berlin's HealthTech Market
Berlin's comprehensive portfolio of companies, research institutes, clinics, life science Universities, and government agencies provides the perfect conditions for the development, evaluation and market entry for digital solutions to health and care.
There are currently over 2,740 digital health companies currently spanning the city. Gathering over 600 pharmaceutical and biotech companies, as well as 130 hospitals, the German capital is also an important hub for the IT industry, with a growing number of these IT companies shifting their focus to the healthcare market.
The city also has 10 accelerators and incubators focused on the digital-health field, such as Digital Health Factory and Flying Health, where innovators and investors from all over the world come together to pave the way for the future of healthcare technology.
"Berlin is a great place for startup founders in digital health since it is the epicentre of Germany's political, media and science scene. This makes it easy to get in touch with decision-makers and build networks in order to grow one's business. Another advantage in order to build a great team is that Berlin is the place to be for talents from all over the world."

Co-Founder and CEO Selfapy

Major HealthTech Startups
Berlin is home to over 300 digital health startups, and with the city's abundance of life science Universities, this number is growing each year. Berlin's startup attraction relies on a mix of its overall vibrant and creative culture, a diverse pool of talent and expertise, as well as attractive funding programmes.
The following are a few of the major startups based in Berlin and on the rise in the industry:
Ada Health – the world's most popular symptom assessment app, with 10 million users and 20 million completed assessments
AssistMe – creates a complete care infrastructure, primarily through intelligence incontinence solutions
Cara Care – empowers patients suffering from chronic digestive diseases to live a healthier and happier life
Doctorly – a digital-first, cloud powered, fully centralised, practice management platform for doctors
Selfapy – a therapy support tool that helps recognize negative patterns of thought and train new behaviour
Lindera – the first quantitative mobility self-test for seniors by analysing the gait to prevent falls

Berlin HealthTech Events
Held by the German Association of Healthcare IT Vendours, The DMEA is Europe's central meeting point when it comes to health IT. The event gathers decision-makers from every area of the healthcare sector, including IT specialists, physicians, hospital and nursing care executives, as well as experts from science, politics and research.
In 2019, 11,000 trade visitors came to Berlin for the DMEA to find out about the latest products and developments in the HealthTech space, acquire qualifications, and establish important industry contacts.
"With a DMEA programme that extends over several weeks we are offering the industry a focal platform that fully exploits the advantages of a virtual format while presenting the wide range of digital healthcare topics"

Sebastian Zilch, Managing Director of the German Association of Health IT Vendors

The Future of HealthTech In Berlin
As Berlin's HealthTech ecosystem continues to expand its global connectedness and market reach, organizations such as life science Universities will undoubtedly play an essential role, with the elevated quality of higher education in the city undoubtedly helping catalayze the rapid growth of Berlin's startup scene.
To continue this global growth Berlin's HealthTech startup ecosystem needs strong local talent: people trained in technical subjects, but also people who can tackle the complexities of problem solving in startups, and who can use Berlin as a base for creating globally-leading HealthTech organizations.
If you're looking to scale and grow your HealthTech, reach out to us. Our team of specialist consultants are best placed for helping you find the technically skilled candidates your HealthTech needs. Alternatively, get to know a bit more about us and the specialisms we work with here.