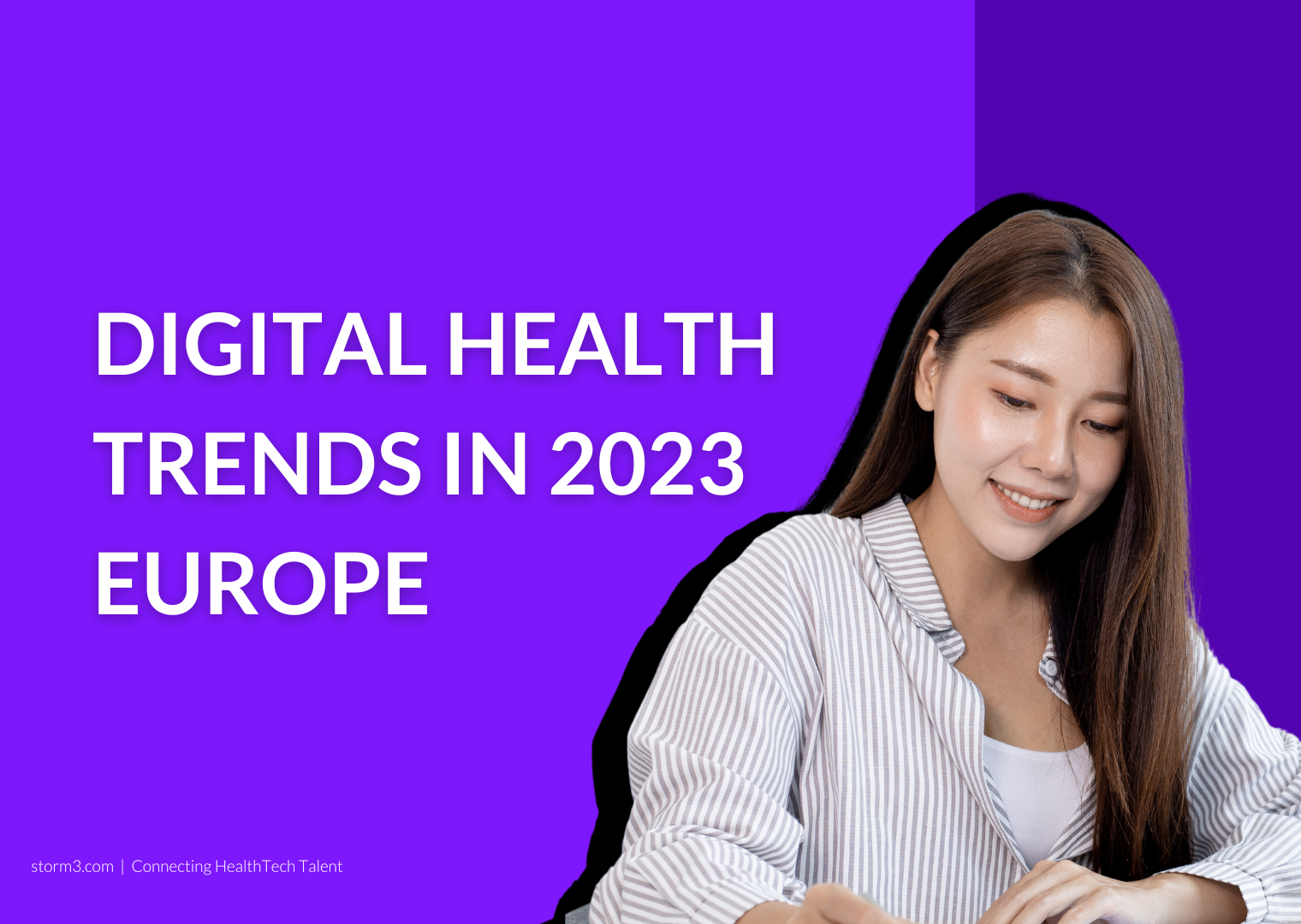 Digital Health solutions have transformed the healthcare space, especially in recent years. Simply said, Digital Health offers patients a new type of healthcare system that's better able to reduce wait times, improve accuracy, and lower costs.
The Digital Health industry is predicted to reach €38 billion, with revenue forecasted to expand at a 8.58% annual rate by 2027. The European Digital Health market is expected to increase as a result of issues such as the rising frequency of chronic diseases, the aging of the population, and the shortage of medical personnel.
With that said, what are the Digital Health Trends we can expect to see in Europe in 2023?
We Are Here For You
Storm3 are dedicated to supporting the rapid growth of the HealthTech industry by assisting pioneering HealthTech startups and scale ups with growing their teams. We are specialist recruiters dedicated to working with the top companies across the HealthTech landscape. Whether you're a start-up or scale up, Storm3 is here to help you find the right senior talent for the right specialism. If you're looking to expand your team, contact us . If you'd like to stay up to date on the latest industry news, click here to follow our LinkedIn page!