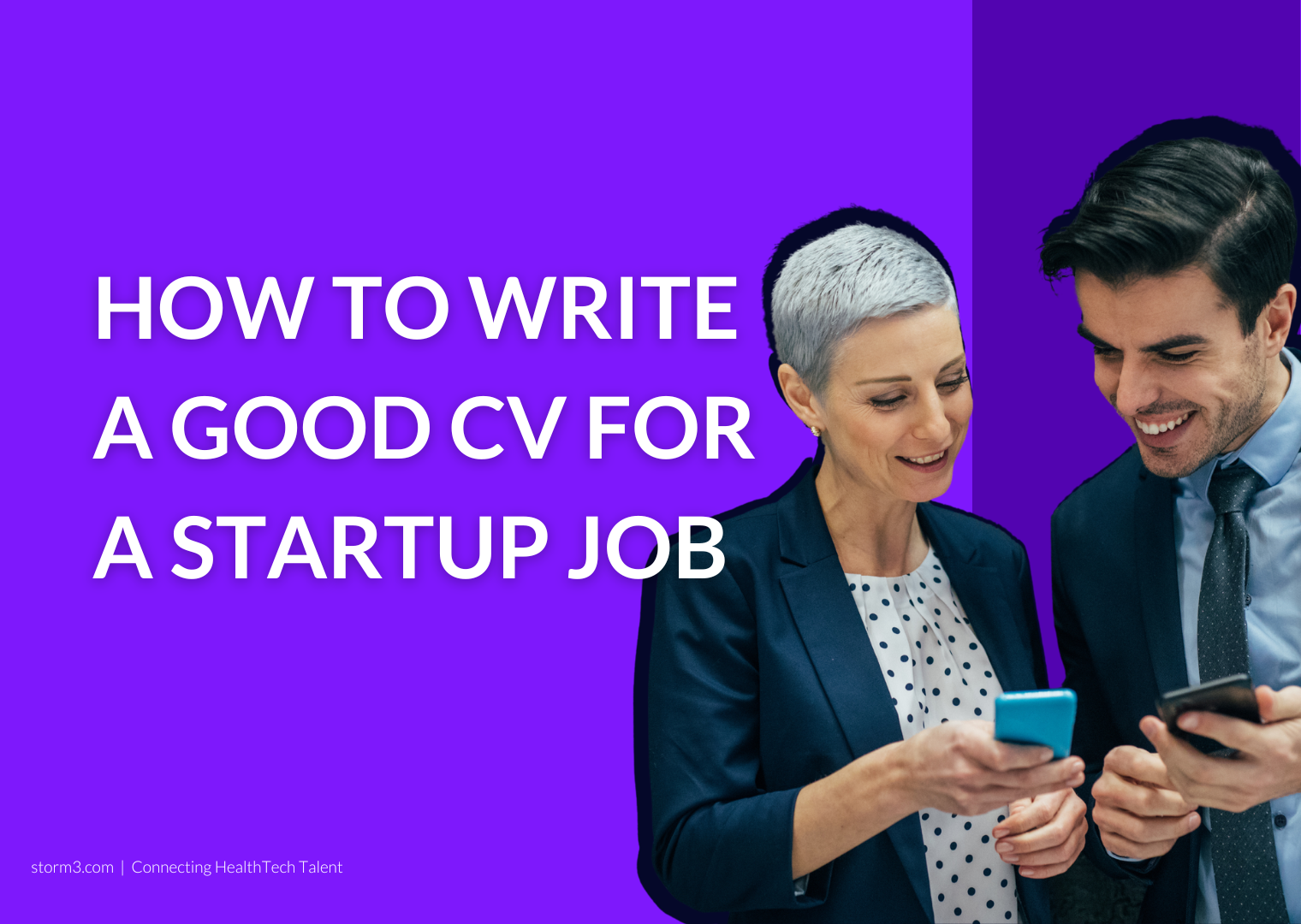 Startups look at CVs differently than big corporations. In the startup world, the person reviewing your application is often a founder or CEO, which means they are way more invested in finding the perfect fit for their company. Creating a good first impression is essential for landing your next HealthTech dream job.
Writing a CV for each job application can be a real struggle, but we are here to help you. Based on our worldwide recruitment experience, we collected our top tips for writing a CV to help you stand out from the crowd.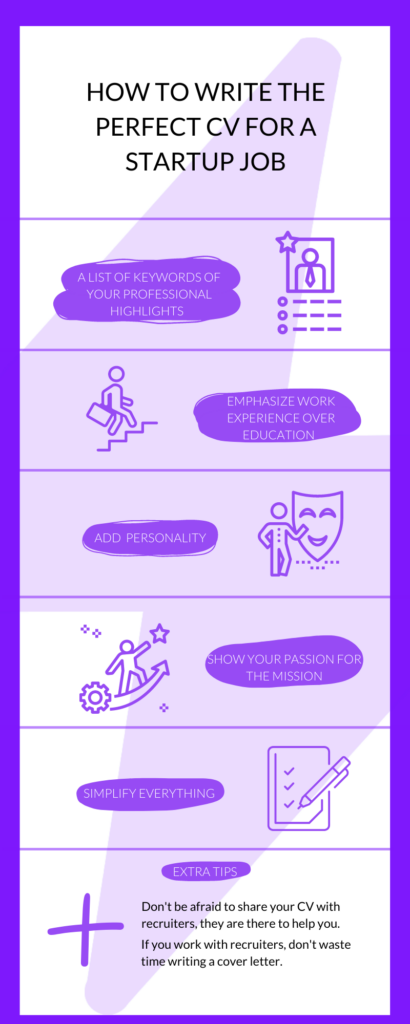 Whether you are looking for your next step in your career, or if you are a startup looking to expand your team, get in touch. As a global HealthTech recruitment agency, Storm3 can support you with all your HealthTech recruitment needs. To stay up to date on the industry news, you can follow us here.