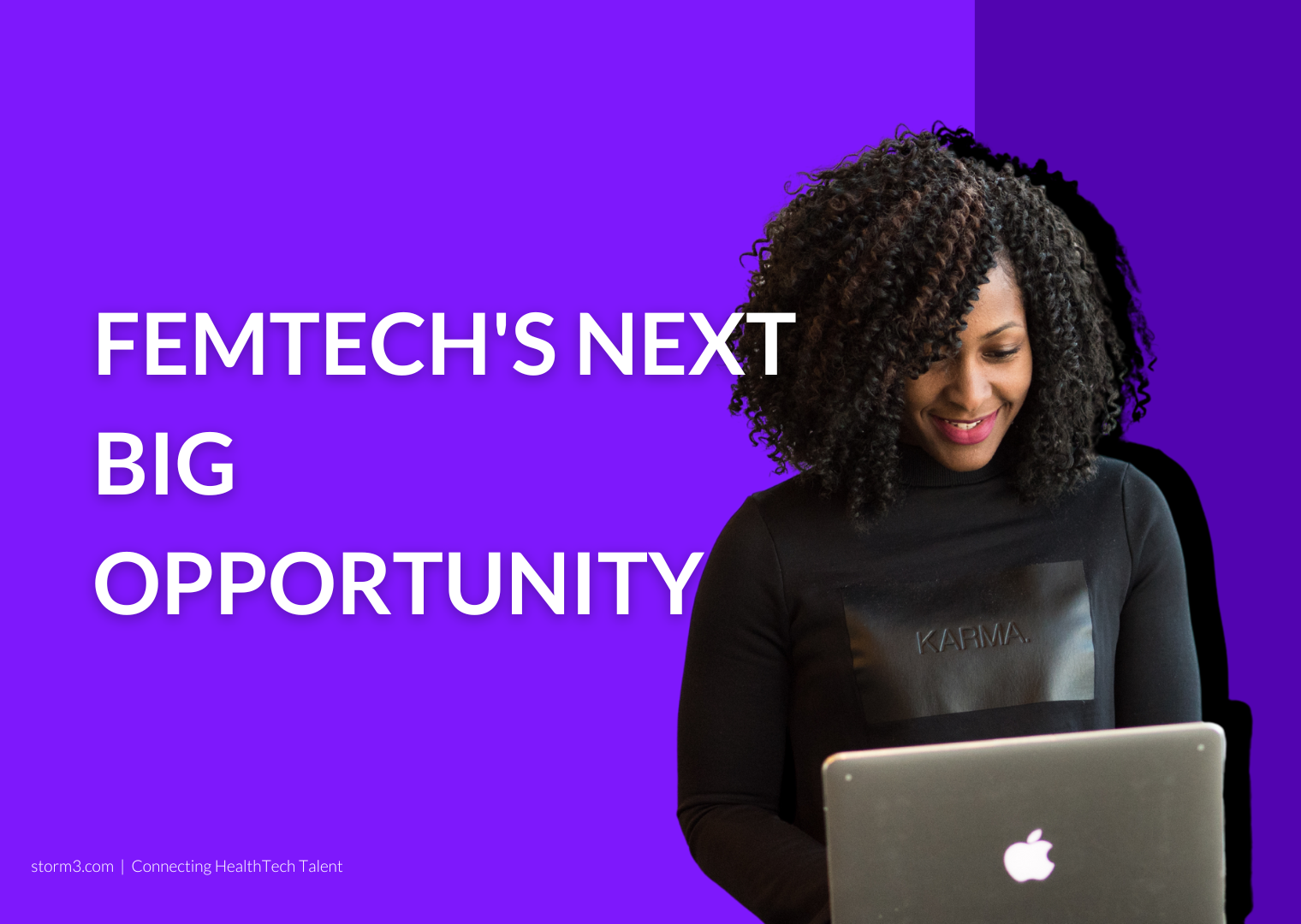 Until recent years, the stigma and silence associated with menopause has created roadblocks in the advancement of female healthcare in this area. But with around 93% of menopausal women saying they're interested in non-invasive tech solutions to manage their menopausal symptoms, the FemTech industry is perfectly placed to create innovative solutions for menopause management.
And with the FemTech market ballooning to be worth an estimated $6.5 billion by 2028, and 1.1 billion women expected to be postmenopausal by 2025, the opportunity for investors to tap into this historically untapped market is exponential.
The Need For Menopause Tech
Menopause is a complex area, with women experiencing some 34 different symptoms depending on genetic and lifestyle factors.
"Many women don't understand menopause, when it happens, and even if they are in menopause at all. [Women] end up spending an average of $20,000 in trial-and-error prescriptions, doctor visits, treatments, devices and products."

Adrianna Samaniego, Investor, Female Founders Fund
In a survey conducted by Female Founders Fun, 32% of women said that their doctor is uncomfortable talking about menopause, meaning many women look to family and friends for guidance as oppose to medical help. According to findings from a survey conducted by the American Association of Retired Persons, only 1 in 5 women in the US received a referral to a menopause specialist. In fact, over half a million women experiencing menopause have been so anxious about their symptoms that they have turned to buying magnets from a company called Ladycare, when there is in fact no scientific evidence that such clip-on magnets reduce common menopause symptoms.
"Women have been desperate, and the industry has been taking advantage."

Nicola Millar, Founder of Menopause Tech startup Pebl
These statistics confirm the urgent need for digital health solutions which will target a health issue that affects half of the global population.

Investment In Menopause Tech 
Women's health-focused startups – more specifically those specialising in menopause – are beginning to see more investment. But while some Venture Capitals say Menopause Tech funding should be on the rise, investment into this sector is still a trickle in comparison to the wider HealthTech space.
In 2020, investors gave out $1.023 billion to US women's health technology startups, which was up from $625 million in 2019, according to data compiled by Crunchbase. In fact, investment in the FemTech space has steadily risen since 2017. But since 2009, global startups that are focused on menopause have only raised $254 million.
"Only 5% of FemTech startups address menopause, and overall the opportunity is huge."

Adrianna Samaniego, Investor, Female Founders Fund
Yet, by 2025, 1.1 billion women are expected to be postmenopausal –12% of the entire world population – meaning there is a huge opportunity for FemTech startups to service this untapped market and create new products and services for these women. Fortunately, change is coming, with many FemTech startups now looking to take on the menopause industry.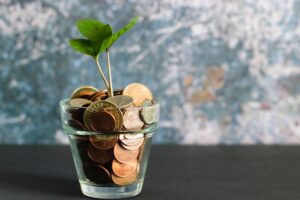 Pioneering Menopause Tech Companies
Grace
25-year-old Peter Astbury is the UX designer behind and Founder of Menopause Tech company Grace – a cooling wristband designed to help menopausal women moderate their temperature 24/7. Having already raised funding from Loughborough University and wining an innovation aware from health giant AXA, Astbury explains that it's still not easy to convey the importance of Menopause Tech to investors.
"Investors and individuals may have a firm understanding of widely spoken about topics like climate change or water sanitation, but menopause is an entirely new area for many."

Peter Astbury, Founder
Gennev
Gennev is an online clinic for women in menopause, and it is one of the 93 recorded women's health startups that raised funding in 2019 – of which they raised $4 million in Seed. CEO, Jill Angelo, says she Co-Founded Gennev in 2016 after surveying 1,500 women about their menopause experiences and discovering that many were unwilling to start a conversation with their doctors, who often don't receive menopause training.
"How we manage menopause in our 40s and 50s will determine our long-term health: Alzheimer's, bone health and osteoporosis. More women are getting educated and making necessary lifestyle changes so their second half is as healthy as it can possibly be."

Jill Angelo, CEO
Elektra Health
This New York-based startup is developing a menopause platform to help women navigate their health care journey. From the beginning, this FemTech's mission has been to 'smash the menopause taboo, empower women with education and provide virtual care and a community,' said Co-Founder Alessandra Henderson in an interview.
"There is an interesting inflection point in health care as consumers become increasingly educated, digitally savvy, and are advocating for themselves […] Women like Michelle Obama are speaking up and encouraging women to take up space. I hope that it won't take five years for this to happen, but that we are well on the way."

Jannine Versi, Co-Founder
B-wom
This mobile app offers personalised women's health coaching and content. The FemTech startups raised $1.1 million in Series A in 2017 and is already helping hundreds of menopausal women around the world. Founder and CEO, Helena Torras, believes B-wom stands out for its personalisation:
"We know that one women might have menopause problems with sleeping, while another might struggle with being overweight. So we set our own patterns and send content that is most helpful to you."

Helena Torras, Founder and CEO
Menopause Tech: On The Verge Of A Boom?
The historical stigma surrounding menopause and the significant lack of information on this natural transition is a stumbling block for many investors, particularly when those in a position to make investment decisions are usually only comprised of 20% women.
However, according to many professionals in female healthcare, the Menopause Tech revolution is coming:
"As millennials get older and begin to experience menopause, the need for appropriate tech will only grow. The future of Menopause Tech will show a saturated market with solutions that address all the different changes women experience during menopause, including sexual changes, physical changes and mental changes."

Anne Dordai, Platform Manager of StartupHealth
For more on the FemTech space, read our latest article which discusses whether FemTech is the next big thing in HealthTech. If you're a FemTech startup or scale up looking to grow your team, get in touch with our expert consultants. Their wide networks of FemTech talent will bring incredible experience to your organization.