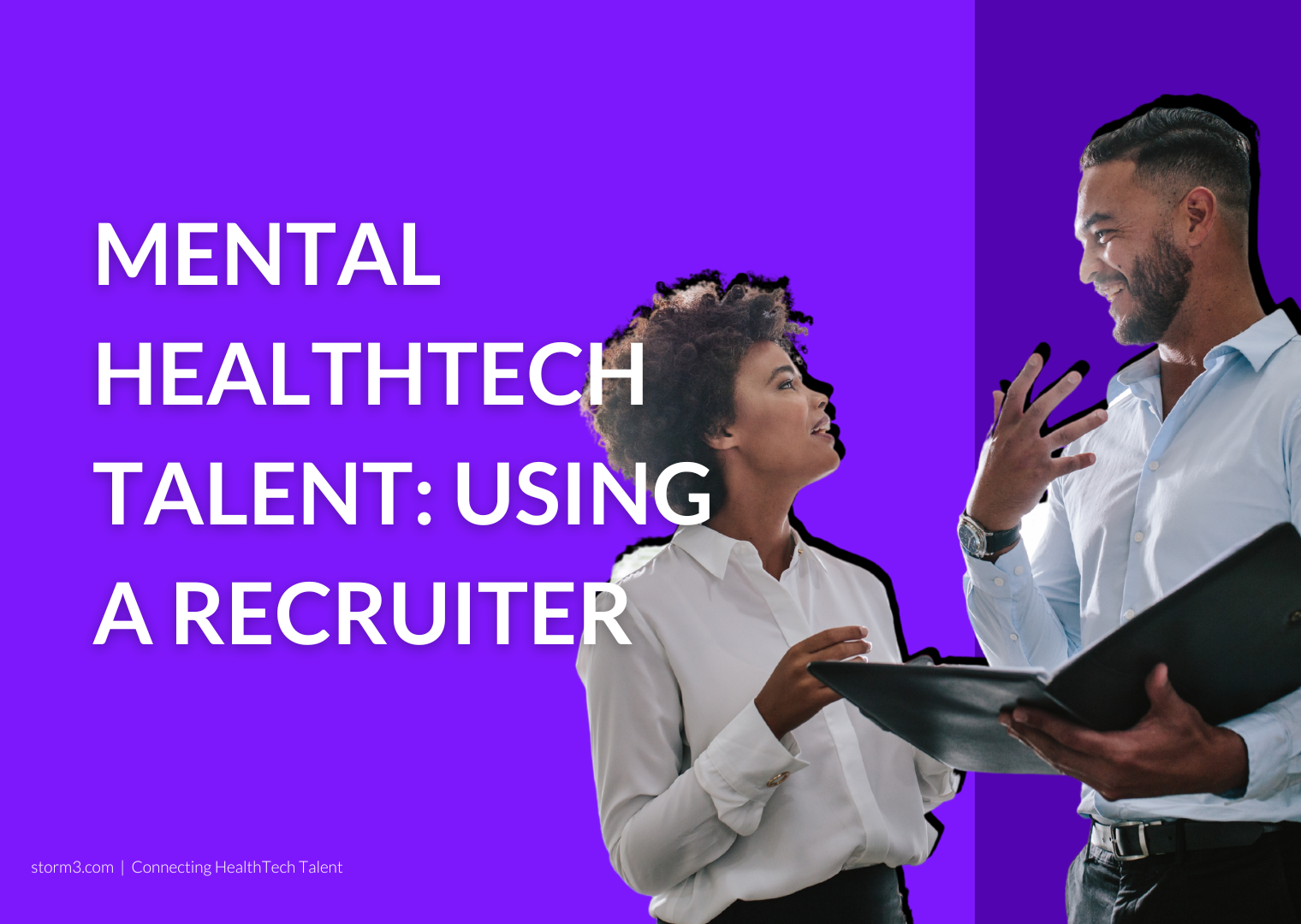 Recruitment agencies unfairly have a bad reputation, because they are associated with high costs and seen as an unnecessary element that brings more bureaucracy and complication to the hiring process. Therefore, a lot of startups are often reluctant to work with recruitment agencies. However, the HealthTech industry is growing, and there is a high demand for talented and specialized people, especially in mental HealthTech recruitment.
Since the COVID-19 pandemic, the digital mental health space has been booming. Today, there are around 20,000 apps addressing mental health that are available through Apple and Android. In general, the HealthTech industry is known to have passionate founders and employees highly involved in the cause. As Storm3 is specialized in this space, we know how to appeal to the best candidates and we are sure we can help you find the best match.
For the rest of this article, we want to prove to you why it is so beneficial to work with a recruitment agency and how we can help you in recruiting mental health and other HealthTech professionals.
Expertise And Specialization
Internal recruitment teams are often generalists and hire for multiple roles across different departments. Therefore, this also means that they often lack the technical knowledge that is needed for the roles. Many recruitment agencies are specialized in specific industries, just like Storm3 specializes in HealthTech. This allows for a quick understanding of the required skills and a higher chance of finding the right fit. This is especially crucial when your startup is in the early stages.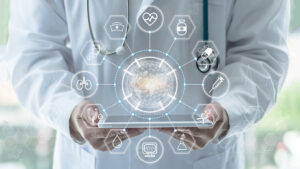 Speed And Options
Recruiters work much faster than a company's internal HR function. This is because they have an already established wide talent pool and can present you with several candidates right from the start. This allows you to scan through several profiles and only choose the ones to interview who fit best to your company's needs.

Sales In The Focus
Adding to the previous point, the speed also comes from the fact that agency recruiters are very sales focused. They are trained to sell their services both to the hiring company and to the candidates. Recruiters benefit from selling thus, they bring the same confidence and energy to their conversations with candidates as with companies, which ensures a positive outcome for all parties.

Smooth Process
Recruiters help in every stage of the hiring process. They take over all the time-consuming tasks (like screening CVs, calling candidates and handling paperwork) from internal HR or team members in leadership positions. Experienced recruiters who know the industry and are familiar with certain role requirements can give you suggestions on salary rates to bring in the best candidates. They provide you with valuable feedback from candidates for future hiring procedures.

Saving Money
At first glance, saving money might not be an obvious benefit of working with a recruitment agency. However, by having a higher chance of finding the right candidates and filling a crucial role quickly, companies can avoid high turnover rates and save the expenses of lacking an important team member.

Storm3 At Your Service
The HealthTech industry is soaring and Storm3 aims to be at the very heart of it. We connect the top HealthTech talent with the most innovative businesses across the globe. We are specialist recruiters dedicated to working with the top companies in all HealthTech sectors. Our team of expert consultants have built a network of highly specialized senior talents across Data & Analytics, Engineering & DevOps, Product Management and Sales & Marketing. If you're a startup or scale-up looking to grow your team, contact us here, and follow us for more industry news.