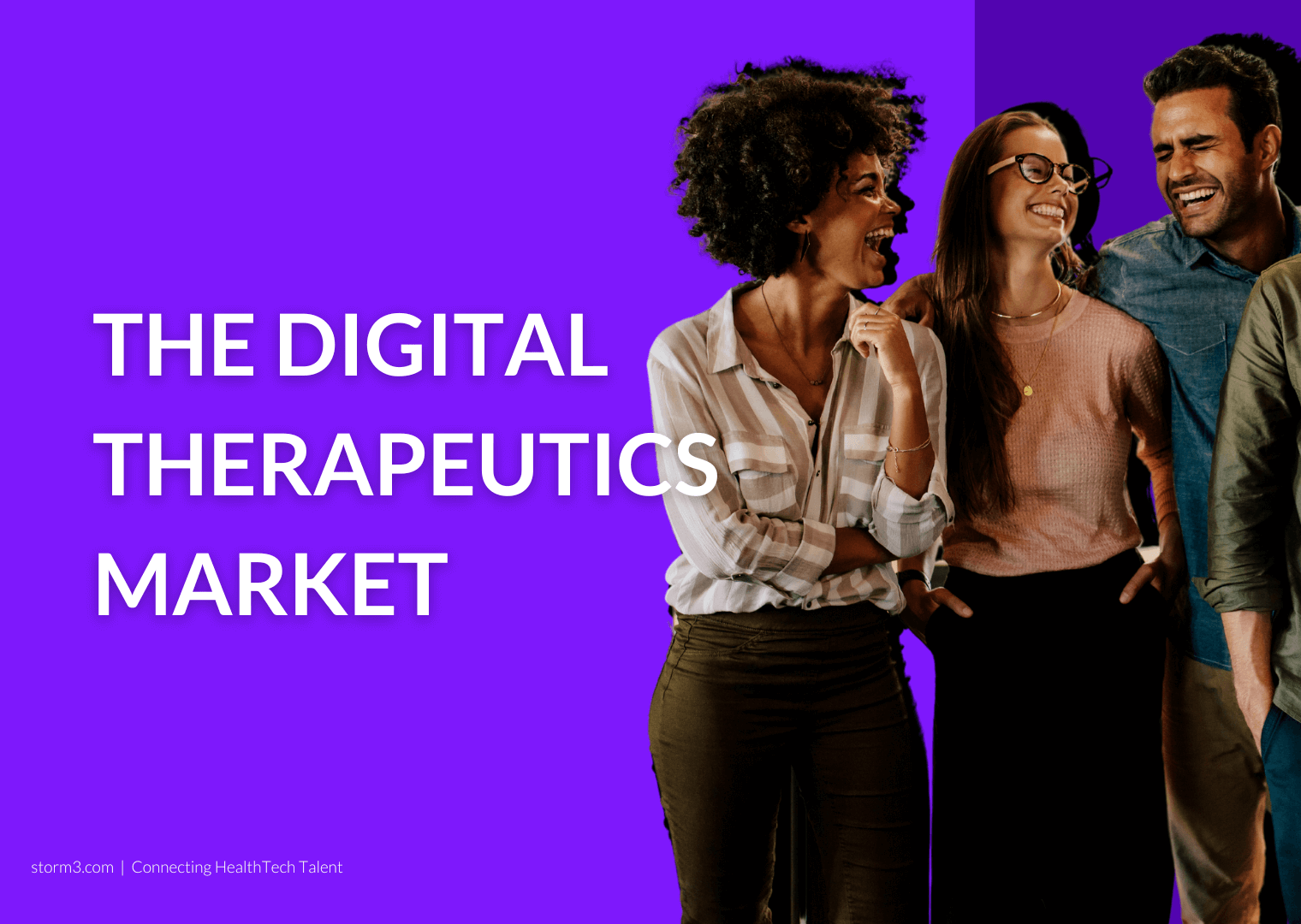 The global Digital Therapeutics market is booming. In 2022, the market was valued at $5.09 billion; in 2030, this number is forecasted to reach $32.51 billion.
The cost-effectiveness of Digital Health technology for providers and patients, increasing smartphone penetration in developed and developing countries, and increasing demand for integrated healthcare systems and patient-centric care are expected to continue driving the market. According to Kepios, in April 2021, there were 4.27 billion internet users globally – making over 60% of the global population. As this number continues to increase, awareness of smart heath tracking is expected to increase alongside it.
As well as this, the Covid-19 pandemic, supportive regulatory initiatives, and the increasing prevalence of chronic diseases globally are forecast to continue fuelling Digital Therapeutics market growth.
See our infographic that uncovers the stats and statistics of the global Digital Therapeutics market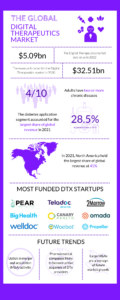 Why Storm3?
The Digital Therapeutics market isn't slowing down, and many companies are changing the game every day. We strive to connect disruptive HealthTech companies to the top HealthTech talent to allow companies to scale and grow. If you're looking to grow your Digital Therapeutics team, get in contact today!