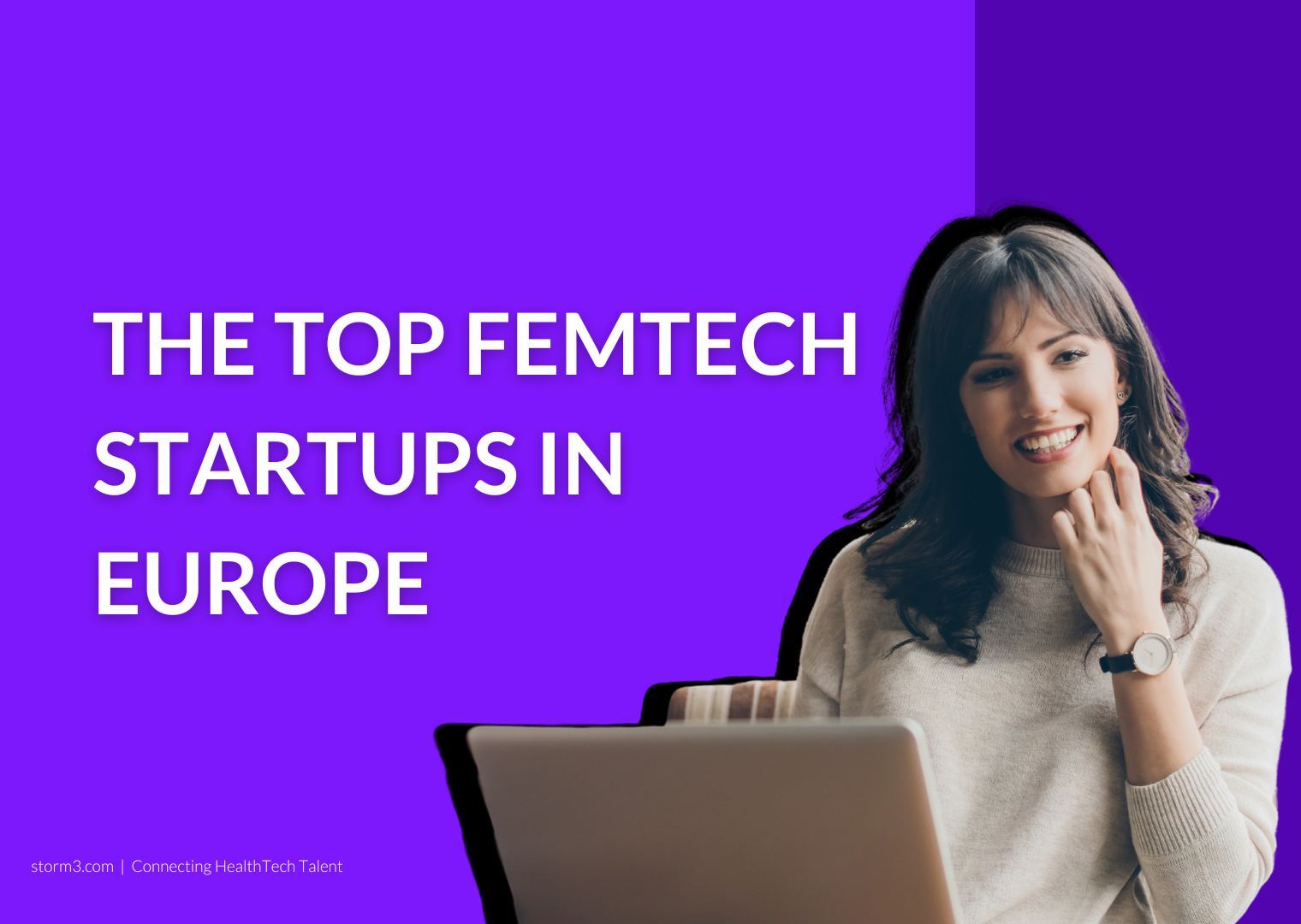 5 years ago, the term 'FemTech' didn't even exist. Today, FemTech is supporting women's health across the globe, and it's a major category of healthcare technology. According to a Frost & Sullivan report, global Venture Capital funding and investments across the FemTech space are estimated to reach $9 billion by 2024. In Europe, several FemTech startups are on the rise and making it their mission to disrupt the female healthcare market by delivering the best technology-driven healthcare to women across the globe. The following are 7 of these remarkable FemTechs, that are based in Europe and proving invaluable to the continued innovation and advancements of female healthcare.
7 of Europe's Top FemTech Startups 
Clue:
Based: Berlin, Germany | Founded: 2012
Founded by Ida Tin, who actually first coined the term 'FemTech' back in 2016, Clue is the world's fastest-growing period tracking and fertility app. The FemTech isn't only a pioneer of period tracking, it is also focused on providing educational content, showcasing academic research and promoting conversations about female health on its website: HelloClue.com. This source of unbiased, accurate and up-to-date scientific research explores all areas of the menstrual cycle, from the first period, to sexual intercourse, pregnancy and eventually, menopause.
"We now have a fantastic community, a trusted brand and voice spear-heading FemTech, and a very unique dataset that we are making available for research. Now we need to become a self-reliant company that can thrive from the value we bring users. It is not an easy journey but I trust that users will support us and value what we are providing them."

Ida Tin, Founder

Natural Cycles:
Based: Stockholm, Sweden | Founded: 2013
The FemTech startup Natural Cycles is a contraceptive app spearheading the development of digital contraception. It is also the only mobile application certified as a contraception by the FDA in the US and CE marked in Europe. Founded and led by scientists, the aim of the platform is to help women track their body temperature to predict when they are most fertile and when they aren't, with there being no alterations to the body. After having initial issues in convincing the world that it should be a trusted contraceptive, the FemTech now boasts over 800,000 users and has raised $37.5 million to date.
"Like many women I had tried many different contraception options since my teenage years and hadn't really found a solution that fit me. It was in my quest for an effective natural alternative that I discovered that you can see when you're fertile by your temperature, and for me that was really a revelation."

Dr. Elina Berglund Scherwitzl, Co-Founder and Co-CEO
Elvie:
Based: London, UK | Founded: 2013
One of the most successful FemTech startups globally over the past decade, Elvie develops smarter technology for women, creating a connected breastfeeding pump and pelvic floor trainer. Through these innovations, the FemTech has done wonders for starting more open conversations about pelvic floor training. In 2019, the FemTech announced a whopping €37.5 million in funding – the largest any FemTech had ever received at the time. Elvie has also been featured in media ranging from Women's Health to Vogue, and both products have been included in Oscar Nominee Gift Bags.
 "I'm proud to say that we're one of the biggest names in European FemTech and have many plans to become a 'one-stop shop' in the world of women's health."

Tania Boler, CEO and Co-Founder

MobileODT:
Based: Tel Aviv, Israel | Founded: 2012
MobileODT is an AI-based FemTech company that develops medical device technologies for cervical cancer screening. With 932 million women globally requiring cervical cancer screening, and almost 600 million never being able to get tested due to lack of access to healthcare, MobileODT's handheld smartphone AI device which spots cervical cancer is saving the lives of women around the world. It's advanced imaging solution is already in deployment in 30 countries, and is a valuable tool for over 60 US health systems.
"We have a tremendous opportunity to close the gap between lack of access and lack of experts in the field of cervical cancer screening, and reduce the number of unnecessary deaths of women globally."

Leon A. Boston, CEO
Syrona Health:
Based: London, UK | Founded: 2017
Through it's clever interplay of software and hardware, Syrona Health aims to empower women across the globe monitor their own gynaecological health at home through a subscription. The platform is able to monitor female health in two other areas: fertility, endometriosis and gynaecological cancers. The FemTech startup's newly launched app, Sora, offers women a wide range of tools and services to help them navigate chronic gynaecological conditions, from expert insights, symptom tracking, treatment options, telemedicine, access to mental health services and a community of fellow patients.
"[Our ultimate goal] is to become the patient-centric Amazon of gynaecological health, keeping research, inclusivity and accessibility at the core."

Anya Roy, Co-Founder

Grace Health:
Based: Stockholm, Sweden | Founded: 2017
This Swedish period and fertility tracker is the first digital health clinic for the next billion women on line. The FemTech is solving the current problem of discretion and accessibility across the globe by delivering a scalable platform to the 1.9 billion women in emerging markets who own their own phone, but lack sufficient access to women's health services and information. Having recently launched the Grace Android App – the first ever global women's health app designed specifically for emerging market conditions – the FemTech startup will soon also provide direct access to medical assistance and female care products.
"By combining advanced mobile technology and low resource design, we are building the first-ever full-scale women's health clinic for the next billion users."

Grace Health

WOOM:
Based: Madrid, Spain | Founded: 2015
WOOM is a data-driven app, designed to help women conceive as soon as possible, or make the decision to consult a fertility specialist quickly if necessary. Currently, the app has over 1 million registered users and 1.6 million downloads, and it has successfully helped over 60,000 women get pregnant. According to research conducted by WOOM, 5% of women giving birth in Spain are already using their app. With $4.4 million in funding and having achieved a strong hold on Spanish speaking markets, in 2020, the FemTech launched a new English version with the aim of expanding globally.
"Our commitment to the entire field of women's health and well-being through technology is compelling. Now more than ever, we believe that digital health projects with a scientific component are a powerful ally in enhancing public and private health systems."

 Laurence Fontiony, CEO and Co-Founder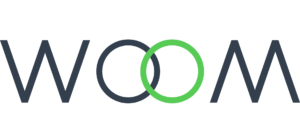 For more on the FemTech space, take a look at our recent article which discusses whether FemTech is the next big thing in HealthTech. If you're a FemTech startup and scale up looking to grow your team, get in touch with our team of expert consultants. Their deep HealthTech and FemTech networks means they can connect you with the best talent in the space.