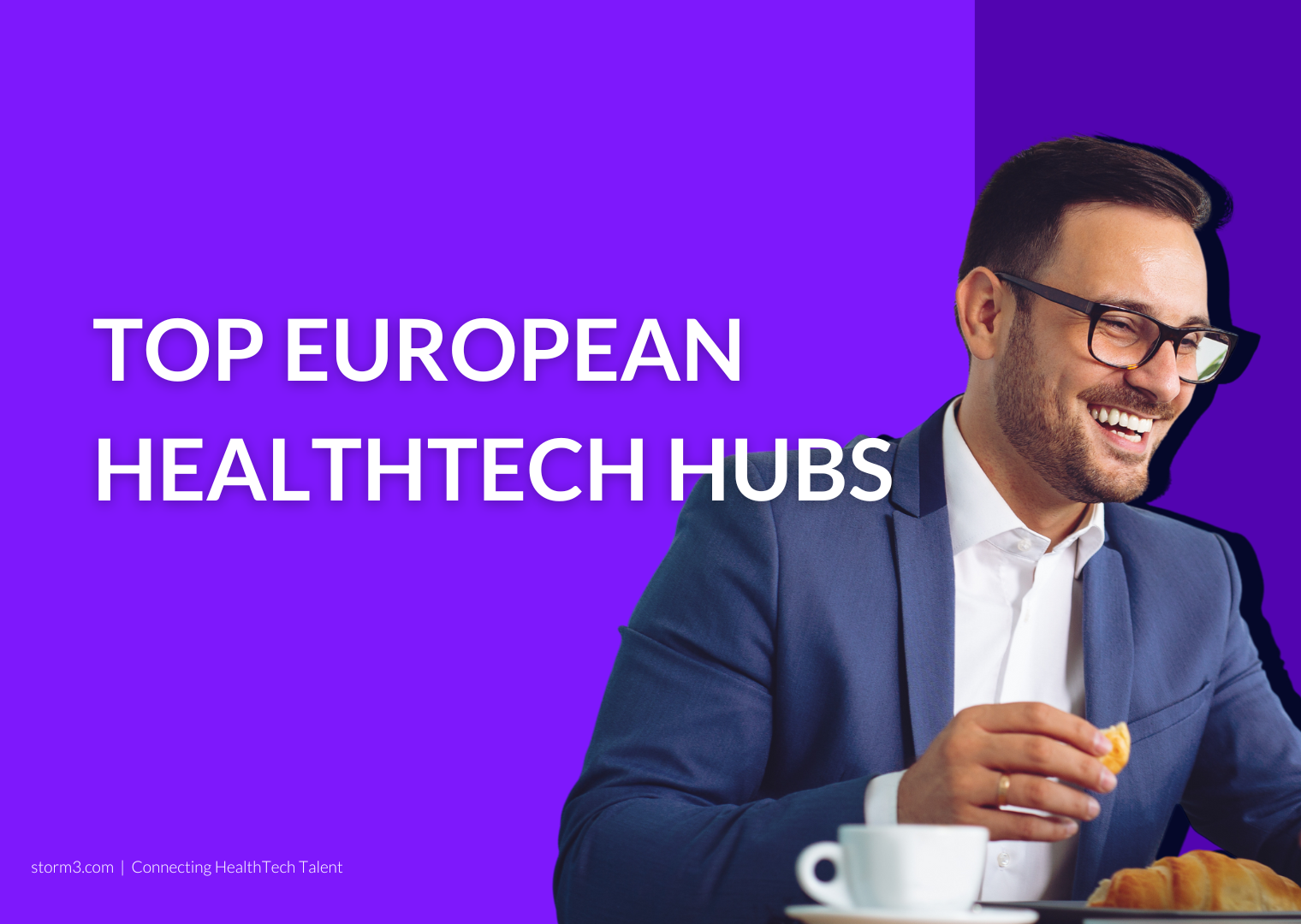 In the past couple of years, Europe has become one of the most powerful startup hub spots globally. The European digital health market size is predicted to reach 149,8M, which is a 17.1% CAGR expansion between 2021 and 2027. It's also the second region globally regarding early-stage investments. This growth is aided by the European Commission's initiative to improve the economic and regulatory situation for startups and scaleups.
Let's take a look at the top European HealthTech hubs:
Stockholm is the leading tech hub in the Nordics and has one of the highest unicorn densities among European cities. The growth of the tech community is aided by the country's entrepreneurial traditions, the vastly English-speaking population and its forward-thinking society.
Berlin is a cosmopolitan city with a relatively low cost of living and a thriving start-up ecosystem, hence its unofficial motto, 'poor but sexy'. Estimates suggest that there are around 4,500 startups based in the city currently. Even amid the pandemic in 2020, a record high of 681 startups was founded.
The French government implemented various initiatives to help the startup ecosystem grow, such as tax incentives as well as financial and infrastructural support. These efforts made Paris highly attractive to an international community of tech specialists, entrepreneurs and investors.
Amsterdam's tech scene has seen a rapid growth, with a growing infrastructure of co-working spaces, accelerators and incubators. Among others, this is due to governmental initiatives, such as the fast-track of immigration processes. Not to mention, Amsterdam is one of the most liveable cities in the world, offering an attractive work-life balance.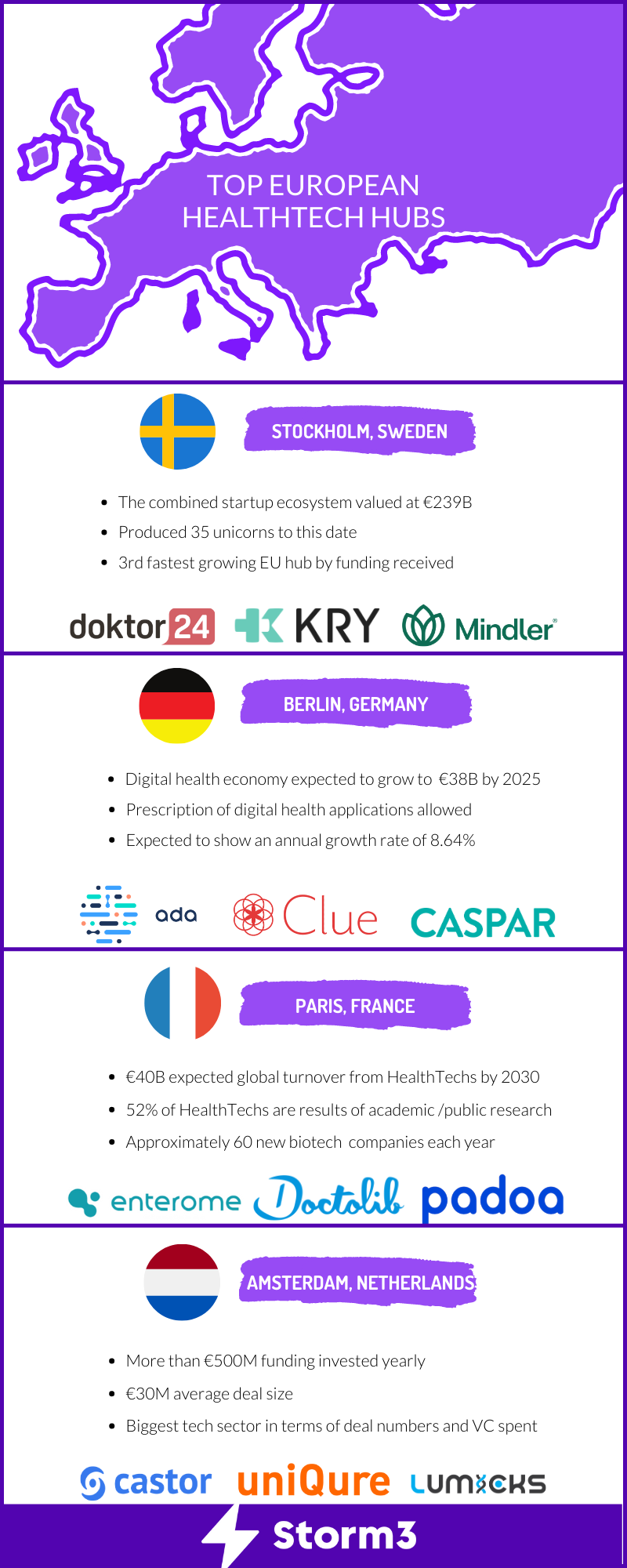 Storm3 At Your Service
The HealthTech industry is soaring and Storm3 aims to be at the very heart of it. We connect the top HealthTech talent with the most innovative businesses across the globe. Our team of expert consultants have built a network of highly specialized senior talents across Data & Analytics, Engineering & DevOps, Product Management and Sales & Marketing. If you're a startup or scale-up looking to grow your team, contact us here, and follow us for more industry news.