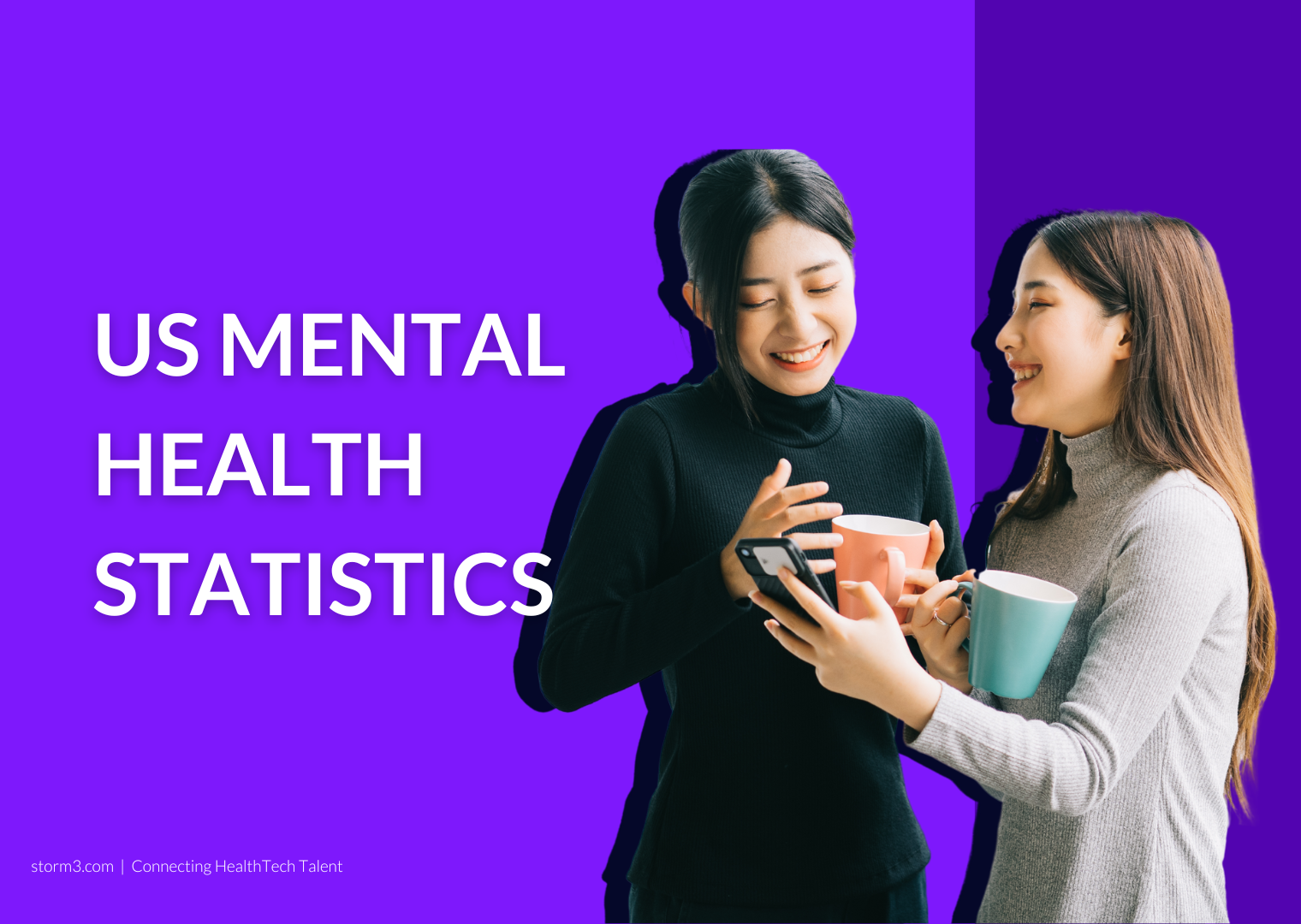 In the past, mental health issues were frequently disregarded in the United States. They've become one of the most often treated illnesses. The term "mental health" used to be extremely stigmatized, and many people were embarrassed to admit they needed help and had to go to treatment.
Our emotional, psychological, and social well-being are all part of our mental health. It has an impact on the way we think, feel, and act. It also influences how we deal with stress, interact with people, and make decisions. Mental health is crucial at all stages of life and should be made a priority as such.
This infographic provides some of the major statistics on mental health in the US.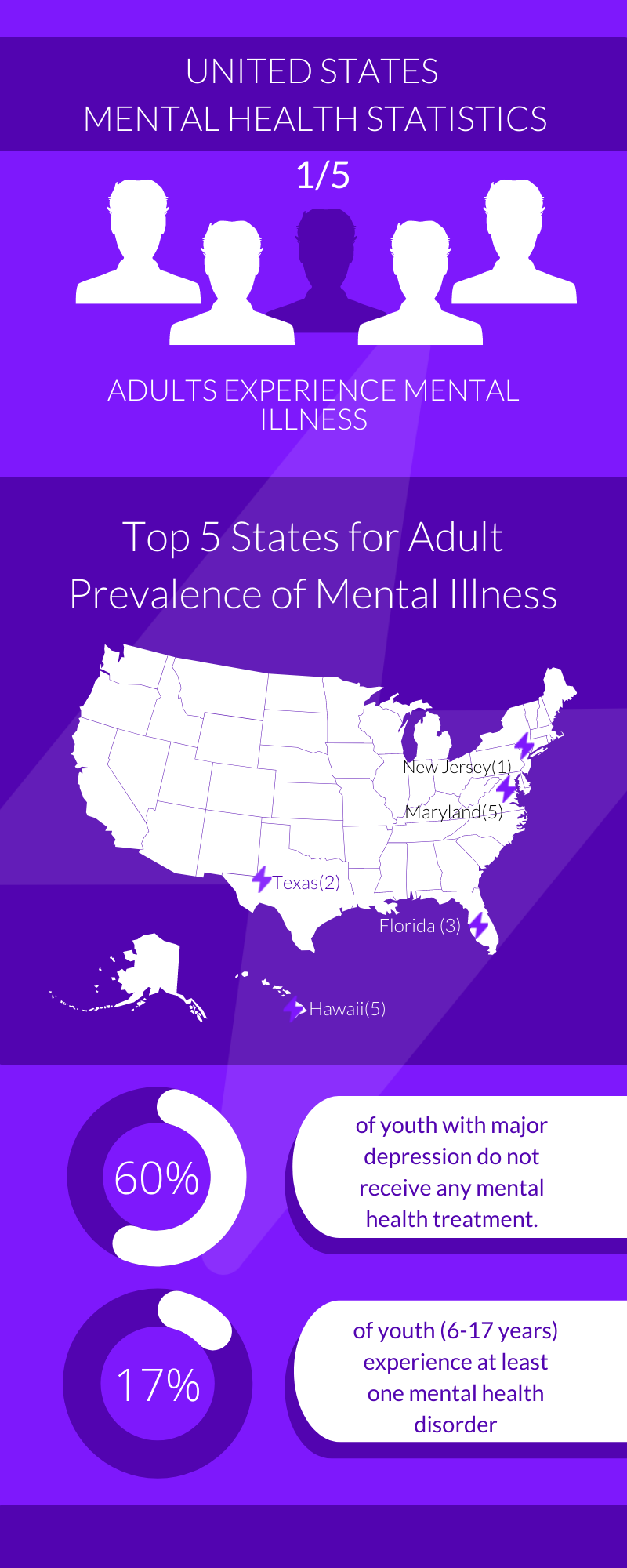 If you are a Mental Health Tech startup looking to expand your team, get in touch. We work with Series-A funded and above startups in the mental health space that are providing innovative solutions to people's health conditions. Storm3 has an extensive database of the best senior HealthTech talent to help you grow and drive your mission. For more on the areas of HealthTech that we service, get in touch.