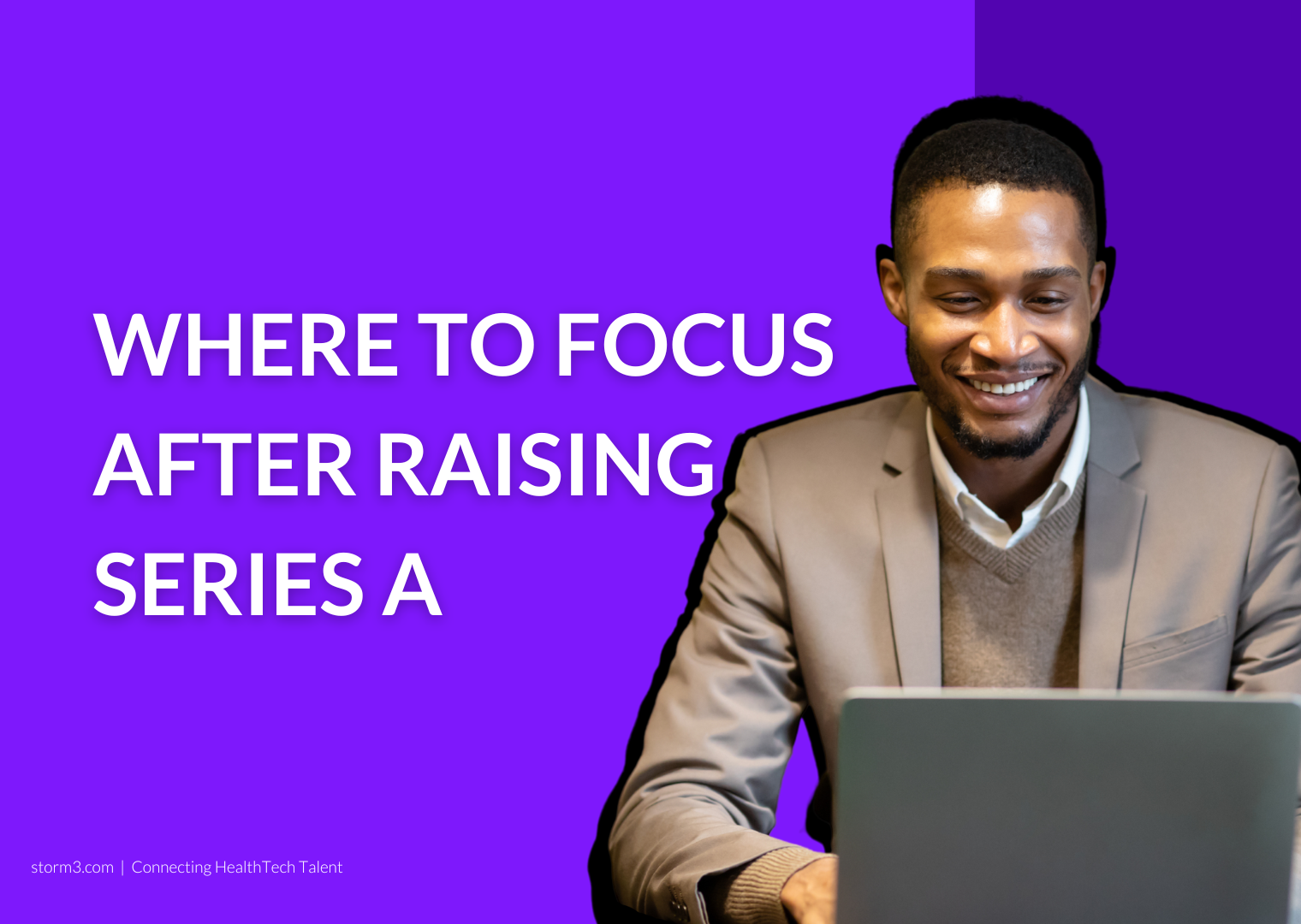 Global funding to Digital Health skyrocketed to $57.2 billion in 2021, up 79% from 2020 totals. The three largest Series A deals of the year came from Neumora Therapeutics ($500M), EasyHealth ($100M), and METiS Therapeutics ($86M). Year-on-year, Series A funding rounds are seeing a greater investor focus and larger valuations raised. But with increased funding and a shift in growth, it can be difficult to know exactly where you should be focusing your attention after raising Series A.
A Series A funded startup has already proven its product-market-fit (PMF); however, many continue to lay too much focus on the product. In this article, we reveal what your five key focuses should be after raising Series A and provide top tips that will help you successfully continue on the growth train towards your next big goal: raising Series B.
What Is Series A Funding? 
Once a startup has developed a track record of success, such as consistent revenue figures, an established user base, or any other key performance indicators, it will opt to raise Series A funding to further optimize its user base and product offerings. In Series A funding, investors are looking for more than great ideas: they're looking for companies that have a strong strategy for turning these ideas into a successful, revenue generating organization.
Typically, Series A rounds raise around $2 to $15 million, however this number has increased subsequent to high tech industry valuations. According to analysis by CrunchBase, the average Series A funding in 2021 was $14 million.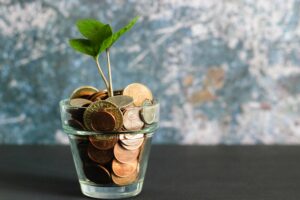 4 Key Focuses After Raising Series A
Create a go-to-market strategy
Most Series A startups have already proven their product-market-fit (PMF) by the time it comes to raise Series B funding. But even so, many continue to lay too much focus on the product. After raising Series A, there is a shift in priorities, with scale and growth taking priority. Therefore, the focus show now be on creating your go-to market strategy.
Your strategy needs to be both scalable and efficient, so be clear on what moving into new markets will mean for your HealthTech and be ready to be pragmatic and precise about your future growth plans. This way, departments can work congruently as everyone is aligned on the short and long-term company goals.
Hire for your sales function
After raising Series A, many HealthTechs can underestimate the importance of support roles for the sales function and end up underbudgeting for them. Now that the focus is on growth, you need to have sufficient sales coverage to allow your product to compete against more established competitors in the market. Increasing your sales hires will help supercharge sales performance and ensure your sales targets are scaling and growing at the pace you need them to.
Invest in your inbound engine: Marketing
Many HealthTechs are too late in the game when realizing the importance of their inbound engine and have historically tried to scale by just growing their outbound. Investing your Series A funding into your marketing strategy can help you achieve the result you need to raise Series B and beyond. With the right people and tools, inbound marketing is the best way for any company to generate consistent leads that will convert into revenue. Remember, marketing efforts are part of the long game; consistency in this area is key.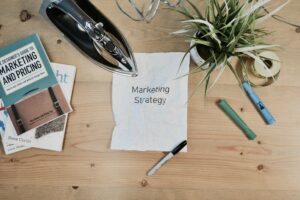 Get a great business management system
Having a fully optimized tech stack isn't essential at this raising stage, but by doing so, you will reap big rewards when it comes to engaging with investors at Series B. The key is to have a sophisticated set of tools that will show your next prospective investor promising and valuable information about your HealthTech.
"Your business management system is a core part of your business infrastructure and an extension to your product, even though it is not consumer facing."

Dave Rosenberg, Head of Marketing, Business Development and Private Equity for EMEA at Oracle NetSuite
Make Specialist Hires 
Now is the time when you need to begin introducing specialist team members to your organization. In Pre-Series A startups, people tend to work across functions and do a bit of everything. As you scale at Series A and beyond, you'll need to bring in specialists who are experts in their specific fields, as well as C-Suite/leadership folk who will drive strategic vision from the top down. Sometimes, this can mean those who have worked at the startup from the beginning need to either move up into management positions or begin specializing within their function.
If you're a HealthTech startup looking to scale your team or would simply like advice on how to successfully do so, get in touch with our expert consultants! At Storm3, we have extensive experience working with HealthTechs that're moving through all funding stages and know how important it is to bring the right people in to your business at the right time.