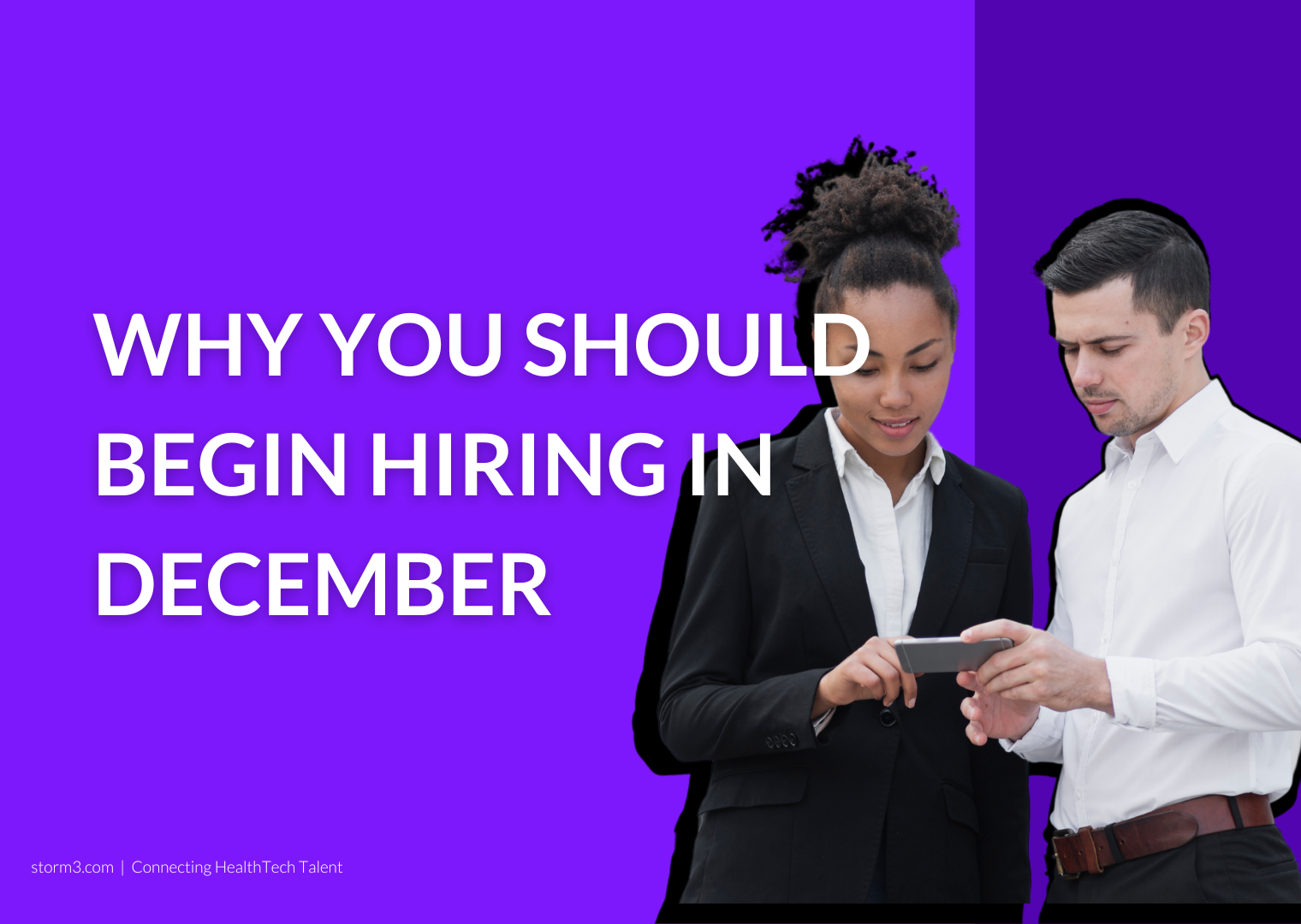 Typically, many businesses begin to slow down their hiring processes in December. However, what they should be doing is getting ahead of the inevitable Q1 hiring surge.
According to a recent survey, 45% of HealthTechs do their hiring in Q1. So, along with the benefit of having less client competition in Q4, here are three more reasons why recruiting in December will benefit your HealthTech!
1. More Availability For Focused Interviews
During the holiday season, prospective candidates tend to have much greater flexibility with most businesses slowing down or even closing. This means candidates have more opportunity to see your job adverts, more time to take your phone calls, and ultimately, more time to interview.
2. Use Up Remaining Budgets
Depending on the organization and matrix there may be budgets that will impact the following year if they're not used. If the resources are there, it can be an excellent opportunity to support a hiring head start.
3. Hit The Ground Running In The New Year
December is the perfect time to make great hires and build a really strong team. By January, your team will already have an edge over other organizations who are yet to fulfil or even begin their recruitment processes.
Get Ahead This December: Hire Tech Talent Today!
Here at Storm3, we are working with a multitude of HealthTech startups and scale ups that're getting ahead of the competition and hiring the right talent to spearhead their operations into 2023.
This could be you too! Get in touch to speak with one of our specialist consultants, who work exclusively across Engineering, Data & Analytics, Sales & Marketing and Product Management.