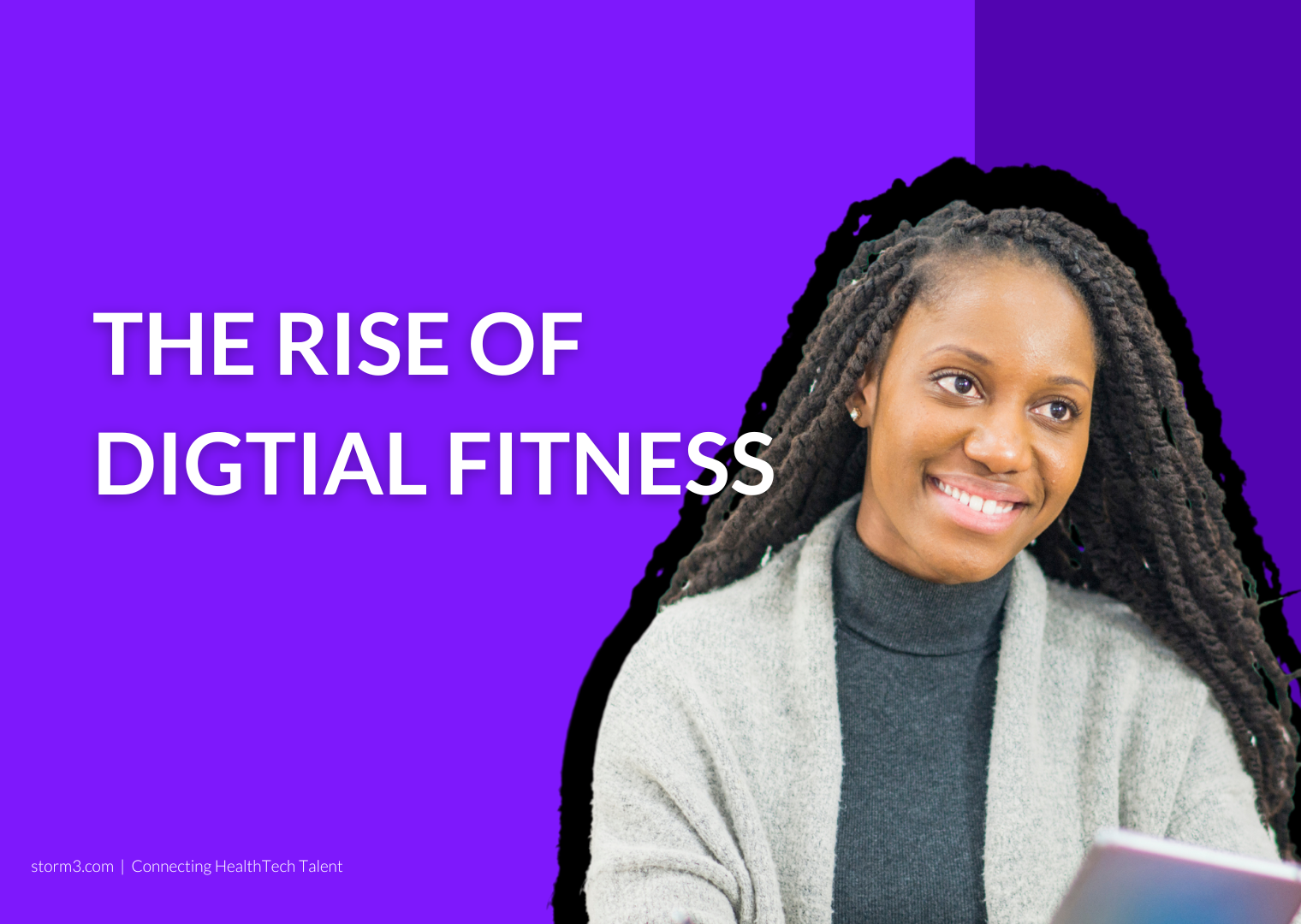 With gyms closed and fitness classes curtailed, the past year has seen a surge in the use of digital fitness technology to help bridge the gap. But the shift to digital fitness wasn't started by the Covid-19 pandemic – with HealthTechs such as the interactive fitness platform Peloton having already carved out a sizeable market for themselves.
The Digital Fitness Boom
Digital fitness has created a new landscape for consumers within the field of health and fitness. In the US alone, the industry reached $3.6 billion in revenue in 2019, and between January and March of 2021, sales of in-home fitness equipment increased by 55%.
Although these numbers are undoubtedly impressive, the mass adoption of digital fitness is no surprise when we consider how widely adopted fitness devices are in our everyday lives. Phones and smartphones now come with built-in movement trackers, most gym equipment has Bluetooth abilities to allow users to automatically sync their workouts, and wearables are considered fashionable. A 2020 Statistia report even estimated that there are 835 million active wearable devices worldwide; not only that, but by 2022, this figure is projected to almost double.
The growth of digital fitness has undoubtedly accelerated as a fallout from the pandemic, but it's prevalence has been rising for years. This soar in health-conscious consumers has ultimately led to a greater demand for convenient ways to meet health and fitness goals through products, digital applications and online communities – and this profound shift is driving huge growth opportunities in the sector.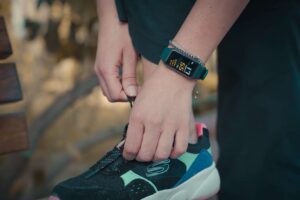 Thriving Digital Fitness Companies
Peloton
Digital fitness company Peloton had already perfected it's at-home gym experience prior to the pandemic, with incredibly-shot streaming content and top-end virtual classes. Peloton's offering continues to expand beyond its original bicycle product with the introduction of meditation, yoga, bootcamp and so on, along with detailed performance metrics, from cadence, to resistance and output.
According to MarketWatch, by the end of 2020, Peleton's stock increased by 29% in one month, and the brand's app was reported to have seen five times as many downloads with over 3 million members; its paid digital subscriptions were even up by 210%.
ICAROS
Brands such as ICAROS are also reimagining the fitness experience through integrated virtual reality (VR). The VR used in ICAROS stimulates the experience of human flight, distracting people from the painful reality of holding a plank position for prolonged periods. This form of training is also combined with social competition for added motivation. Through its offer of escapism and gamification, studies are showing that VR workouts can be much more effective than a gym workout.
Mirror
A younger industry player, Mirror offers an interactive home workout on a reflective screen which resembles a full length mirror. Depending on your mood, you can access a cardio class, a boxing ring, a yoga studio, or a personal trainer all through Mirror. The HealthTech reportedly made over $100 million in revenue in 2020 and was also acquired by LuluLemon. This strengthened Mirror's position in the digital fitness industry and accelerated growth through leveraging the sportswear brand's deep relationships with its consumers, communities, and ambassadors, alongside the company's infrastructure, including its store network and e-commerce channels, to gain more users.
NordicTrack
From its iFit powered fitness equipment such as treadmills and customised workouts via their bespoke digital platform, to exercise bikes that physically move to simulate hills, this multi-gym is another example of a 'covid-proof' brand in the digital health space. The products 'Map Based Workout' feature even allows you to draw a custom workout on Google Maps and pulls scenery from Street View so that you can see where you're cycling.

The Future of Digital Fitness
Through high-quality streaming content and compelling personalised technologies, people now have more access and convenience to achieve their health and fitness goals than ever before. While digital fitness may not replace the traditional gym settings entirely, the past year is a clear indicator of consumer interest in the industry; and its popularity will continue to open doors for digital fitness to integrate itself as a seamless part of people's everyday lives.
At Storm3, we have a wide talent pool of candidates with extensive experience in digital fitness. If you're looking to expand your team, or for advice on how to effectively scale your organization, get in touch! Our team of specialist consultants are best placed for helping you find top senior talent in the digital health space.