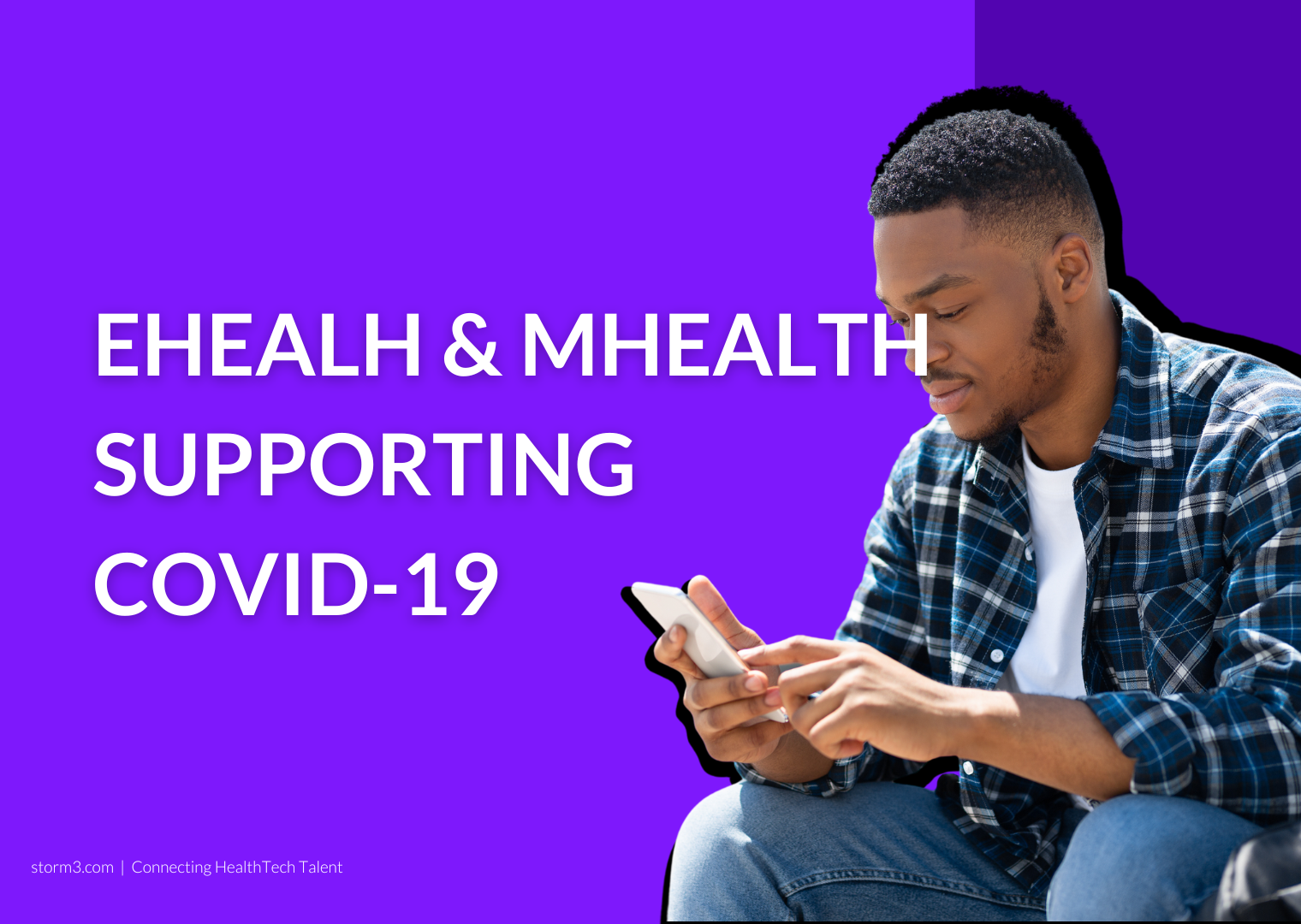 eHealth and mHealth continue to play a pinnacle role in supporting global healthcare systems through the Covid-19 pandemic.
As Covid-19 sped up and the world slowed down at the start of 2020, the influence of health technology in the fight against this pandemic became significant; and the demand for eHealth and mHealth services went global. Digital solutions such as telemedicine and remote patient monitoring quickly shifted from their previously slow adoption path to a record pace of uptake, and almost two years on since the pandemic began, this pace is yet to slow down.
Since the pandemic started, it has demanded a lot from citizens, healthcare providers, and governmental institutions. Citizens have learned to cope with guidelines on work, social interaction, home isolation and symptom recognition, as well as a limited access to healthcare providers and services. Moreover, healthcare providers and policy makers have had to cope with unprecedented and unpredictable pressure on healthcare systems.
Fortunately, eHealth and mHealth's technology and capabilities have been and continue to be a huge support in helping healthcare systems and providers continue to care for and save millions of people around the world in spite of the pandemic pressures.
What Is eHealth?
The World Health Organization (WHO) defines eHealth as "the cost-effective and secure use of information and communications technologies in support of health and health-related fields, including healthcare services, health surveillance, health literature, and health education, knowledge and research."
Even prior to the Covid-19 pandemic, there has been clear evidence on the growing impact that eHealth has on the delivery of healthcare around the world, and how it is making healthcare systems more efficient, accessible, and responsive to peoples needs. Subsequent to this, the market valuation size of eHealth is huge, and in 2021, it was valued at $14777.06 million; this is predicted to grow to $29464.38 million by 2026.
mHealth – an abbreviation for 'mobile health' – is a subsector of the eHealth umbrella, and it refers to the use of mobile devices, such as a cellphone or tablet, to support with healthcare practices. Like many HealthTech 'buzzwords', mHealth can mean different things to different people. Some use it as an all-encompassing term to refer to everything from remote patient monitoring to video conferencing and mobile computing. Others give it a narrower meaning, using it solely to refer to mobile health apps.
By transforming expensive systems into 'prevention based' and 'patient focused' ones, mHealth is set to continue decreasing the cost of healthcare while also increasing global access to care. By 2026, the global mHealth apps market is estimated to reach $101,550 million, skyrocketing from $30,160 million in 2019.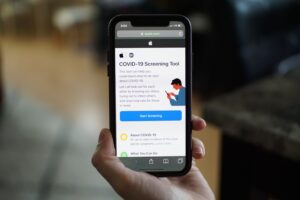 The Difference Between eHealth And mHealth
eHealth is a much broader term than mHealth. With mHealth services, users are able to log, store and monitor their health records on their personal mobile applications. On the other hand, eHealth utilizes technology used to improve healthcare practices, from electronic health records, lab systems, patient administration systems, and other records that can't be stored within a mobile health application.
Overall, more people globally have access to mobile devices, however the number of patients – 26% – that use desktops in the case of eHealth is far less. However, mHealth apps or services are more difficult to develop and create than eHealth web services. Another difference between these services are that mHealth is considered a much more personalized approach to providing care than eHealth.
How eHealth And mHealth Support Covid-19
eHealth and mHealth allow us to apply new means, methods, tools and channels that lead to a series of benefits. Below is a list of the many ways eHealth and mHealth are continually supporting healthcare throughout the Covid-19 pandemic:
Improving Patient Monitoring:
Through remote patient monitoring tools and technology, patients are able to monitor their health and wellness outside of conventional clinical settings, bridging the gap between doctors and patients throughout the pandemic. This technology also means that patient's health conditions can be monitored and their progress can be recorded in real time.
Easier Decision-Making for Healthcare Staff:
eHealth and mHealth are transforming the way healthcare professionals deal with disease. For instance, they can help to identify optimal treatments more easily, or detect illnesses at a much earlier stage.
More Informed Patients:
Patients can make better health decisions when they understand them and have the power to manage their own health and wellness. For example, during the pandemic, eHealth and mHealth have provided access to educational tools such as guide books and best practices from reliable sources. This has resulted in better informed patients who are ultimately able to improve their health and wellness and in some cases, prevent the need for care down the line.
Encouraging Healthier Habits:
eHealth and mHealth technologies change the way people look after themselves, with apps and devices now having the capability to keep track of what we eat, how much we exercise, how long or soundly we sleep, how fast our heart rate is, and so on. This places an emphasis on the patient to encourage healthier habits at a time when access to advice from a practitioner is more limited.
Greater Accessibility:
Thanks to eHealth and mHealth, access to healthcare is no longer limited by time and space. Moreover, this technology brings healthcare to a greater mass of people, especially patients at risk of exclusion, which results in more equal health opportunities for everyone. eHealth and mHealth is set up to continue upgrading its healthcare tools and services moving forwards, particularly in emerging nations, as well as improving access to care in industrialized nations, to ultimately improve global quality and consistency of healthcare.
More Efficient Hospitals and Health Clinics:
eHealth and mHealth allow for connected facilities and a streamlined health system which both cuts costs and minimizes the chance of human error. Not only this, techniques such as Big Data processes are now being automated, allowing for even greater efficiency and futureproofing of healthcare systems throughout the Covid-19 pandemic and beyond.

The Future of eHealth and mHealth
Subsequent to eHealth and mHealth, traditional barriers to healthcare are less difficult to break through. As a fallout from Covid-19, citizens, companies and investors are far more willing to try these innovative technology solutions, through an increased recognition and understanding of their importance and impact in providing healthcare.
Jalil Allbadi, Founder of Telehealth platform Altibbi, holds confidence that these technological health solutions are here to stay:
"Digital health is no longer separate from traditional health. In a couple of years we will stop saying digital health as a separate thing."
Moving forward, eHealth and mHealth technologies will continue developing new capabilities, products and services that're expected to be the key to the future of healthcare way beyond the constraints of the pandemic. In continually improving boundaries to healthcare, eHealth and mHealth are providing the innovation and invention needed to support healthcare services and solve the most critical healthcare challenges.
At Storm3, we specialize in eHealth and mHealth recruitment. If you're a startup or scale up looking to grow your team, get in touch with our team of expert consultants today!