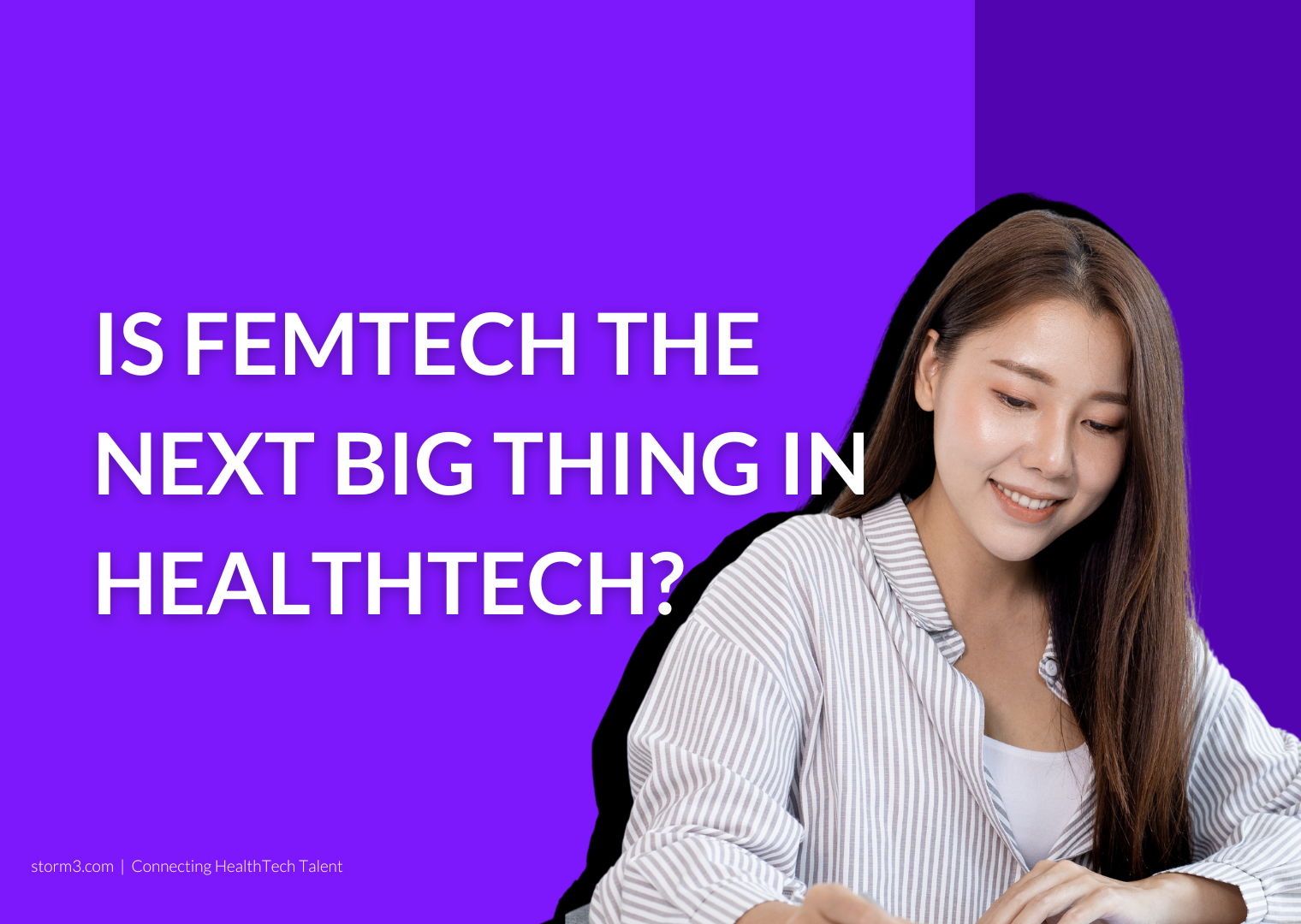 FemTech companies across the globe are tackling essential issues around women's health and wellbeing, demanding attention and space to a market which should have always been a focus. There is a lot of potential growth in this market, and continued investments in FemTech will play a crucial role in making women's healthcare more accessible and affordable in the future. But is the industry in a position to become the next big thing in HealthTech?
FemTech, Defined
Originally coined by Ida Tin, Founder of period tracking app Clue, the term 'FemTech' refers to products, services, diagnostics and software that use technology to cater to the needs of women's health. The sector is concerned with addressing the entire lived experience of women, and innovations in FemTech usually falls into the following categories:
Menstruation & Period Care Products
Menopause
Fertility & Birth Control
Pelvic Health
Chronic Conditions & Hormonal Disorders
Breast Feeding
Sexual Wellness
General Healthcare
Pregnancy & Post Pregnancy care
As well as the obvious personal benefits FemTechs provide women, they are also proving extremely beneficial for the scientific understanding of women's bodies, which have historically been grossly under-researched.

The FemTech Market 
FemTech is still a small segment of the HealthTech market, but it's growing exponentially. In 2019, the FemTech industry generated $820.6 million in global revenue, and received $592 million in Venture Capital investment.
"The market potential is huge. There's definitely an increasing appetite for anything in the world which is technology, and a realization that female consumer power has arrived – and that it's arrived in healthcare."

Michelle Tempest, Partner, Candesic
With the women's health market being extremely expansive and segmented into multiple areas, researchers have valued the global FemTech market to reach $60 billion by 2027. A Frost & Sullivan report claims FemTech to be the "next big phenomenon, with 50% of the global population as target customers." And with studies showing women are likely to spend 29% more per capital on healthcare needs than men, and being 75% more likely to use digital tools for health-related information, FemTech is a giant market waiting to be fully serviced.
Barriers To The Market's Growth
Having historically been overlooked – receiving only 3% of 2,278 health deals between 2011 and 2020 – FemTech is bursting with untapped potential. But FemTech organizations are still battling against one of their biggest challenges: pitching to male investors.
The VC space is heavily male; Rock Health reported that women accounted for just 12.2% of digital health investors in 2018. More often than not, this can cause roadblocks for FemTech companies in receiving funding, because many men aren't as aware of the health problems women experience.
"Generally when you speak to investors, in many cases […] the person you are speaking to understands the problem you are solving, and that connection happens probably much more often than when speaking to someone who hasn't experienced the problem themselves. That's an instant connection that happens when you are either speaking to the target user or someone who has spent a lot of time in the space."

Louise Samet, Partner, Blossom Capital
The challenge is far from easy to solve, but in order for the FemTech industry to reach it's full potential, female representation within VC needs to improve. Ultimately, it's this representation that will bring a huge boost in funding and, in turn, FemTechs ability to continue disrupting the entire HealthTech space.

Will FemTech Continue To Rise?
The opportunities for clinical diagnostics, medical device companies and bio-pharmaceuticals to tap into this ever-expanding market are huge, and many established companies are already creating waves within the wider HealthTech space. With a handful of accelerators dedicated to FemTech, such as AXA FemTech accelerator and Tech4eva, having also been launched around the world in recent years, opportunities for networking, mentoring, and introductions to potential investors are also on the rise.
But in order for FemTech to reach its full potential, three things need to happen. Firstly, there needs to be a continuation of entrepreneurs entering the space and passionate about improving female health. Secondly, the scope that FemTech is serving needs to continue expanding to actively serve different subsegments of the female population; with one space ripe for innovation being sexual education for young women, according to Rock Health. Finally, the industry must persist in showing itself as a viable investment opportunity.
If these needs are met, FemTech will evolve into more than a sub-category of HealthTech. With the possibilities for FemTech to disrupt the entire HealthTech space continuing to increase the interest and resources that FemTech companies have always needed, the industry in excellent stead to receive the attention it deserves going into the future.
At Storm3, we work with some of the most innovative FemTechs worldwide, connecting top talent with startups and scale ups to help them achieve their mission of improving female healthcare. If you're looking to hire for your FemTech, speak to our consultants about your hiring needs. Alternatively, get to know more about the roles we work with here.