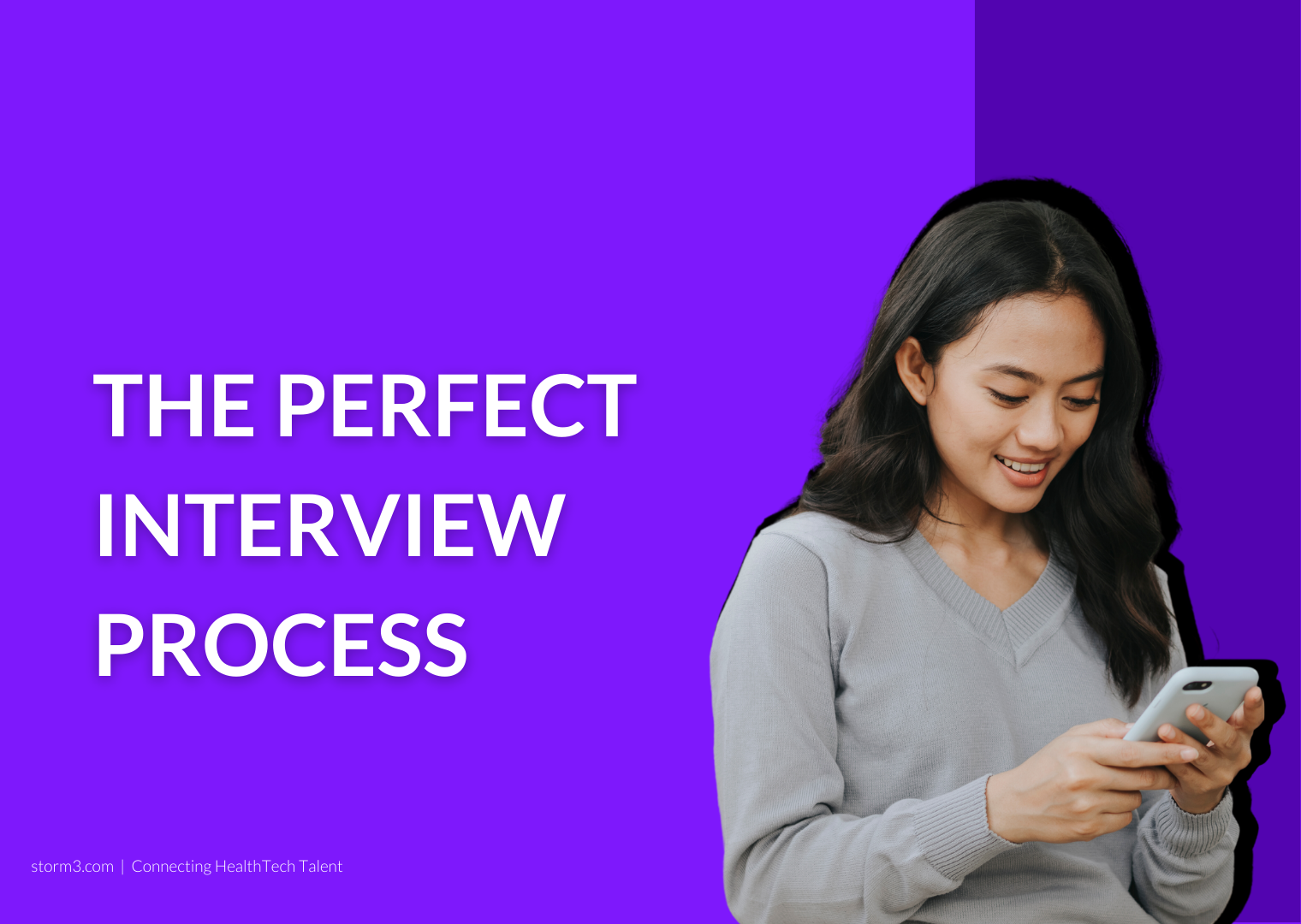 If you're looking to hire the best talent in the HealthTech space, your interview process must be watertight.
The hiring process can be stressful for everyone involved, especially within HealthTech, as you aren't just looking for your next employee, but someone who believes in your company's mission and values.
Whether you're interviewing for a Senior, Head of, Director or C-Suite role, keeping your HealthTech interview process to the below four stages will help you filter out the top talent in the space, keep your candidates engaged, and ultimately, allow you to hire the person who will take your startup or scale up to the next level.
At Storm3, we can help advise you further on how to implement the below interview process, as well as provide you with even more tips on attracting top talent. Get in touch to speak with one of our consultants today, or learn more about our specialisms here.