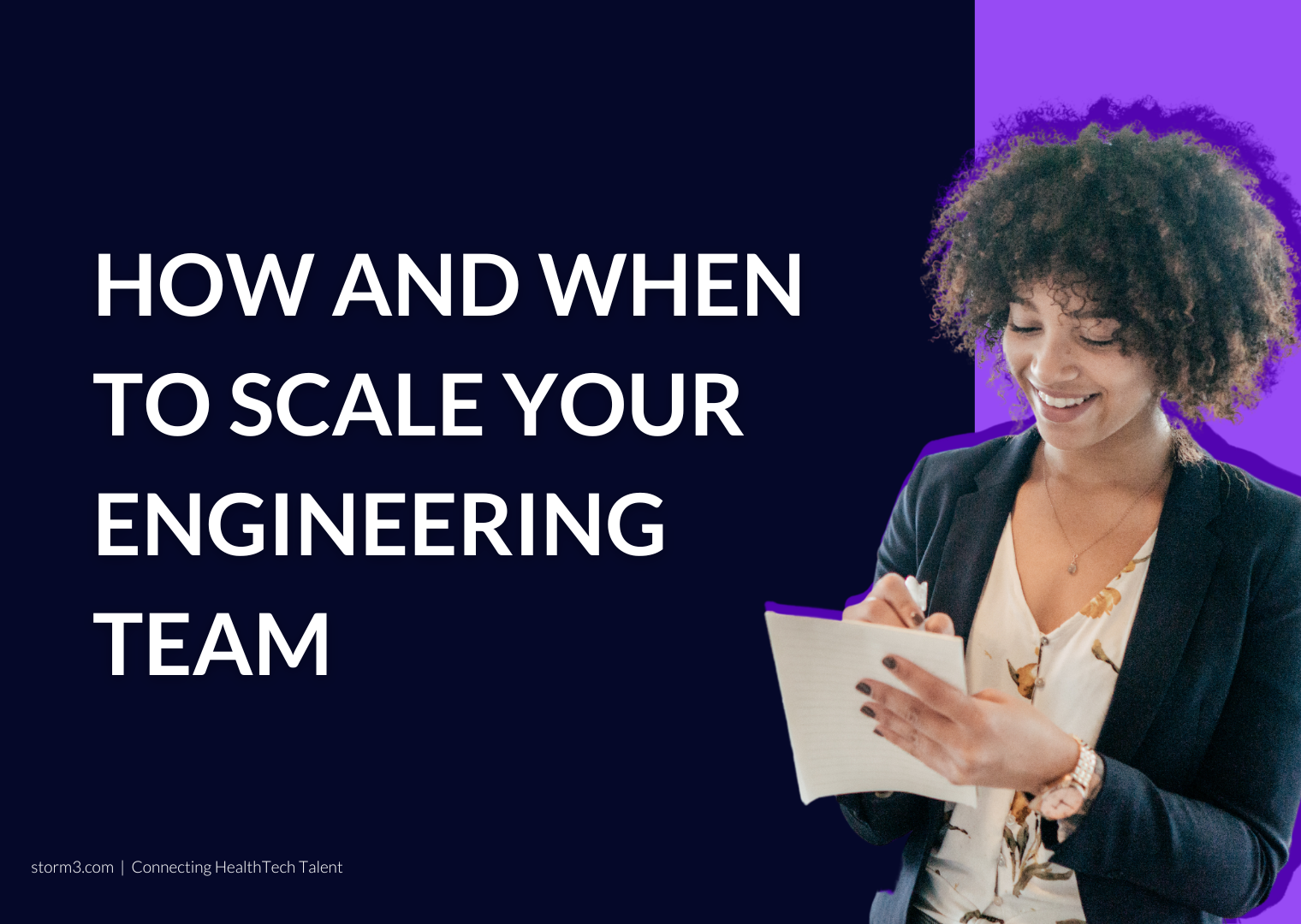 Over the past couple of years, HealthTech has become the fastest growing vertical within the
healthcare sector. The current economy is technology-dominated and the HealthTech job market is highly candidate driven, especially when it comes to engineering roles. As the HealthTech industry grows and evolves, the demand for engineering experts will continue to skyrocket. Scaling an engineering team to match your company's rapid growth can be a daunting task; yet scaling is a matter of survival in this ever competitive market.
The global HealthTech market is predicted to incrementally grow to $207,34bn by 2025; and the engineering function is the backbone of this revolution.
To help give founders and CEOs every chance of success, we've uncovered the ins and outs of scaling the Engineering Team in this compact, comprehensive manual. We cover how an engineering team scales through funding rounds and dive into the engineering make up by company size, in the C-Suite, and by HealthTech sector. We hope this report serves as a resource for startups looking to propel their engineering function to help them on their path to success.
Check out our sneak preview & then download the full version below!
Like what you see? Download your copy of Storm3's How And When To Scale Your Engineering Team whitepaper below!'