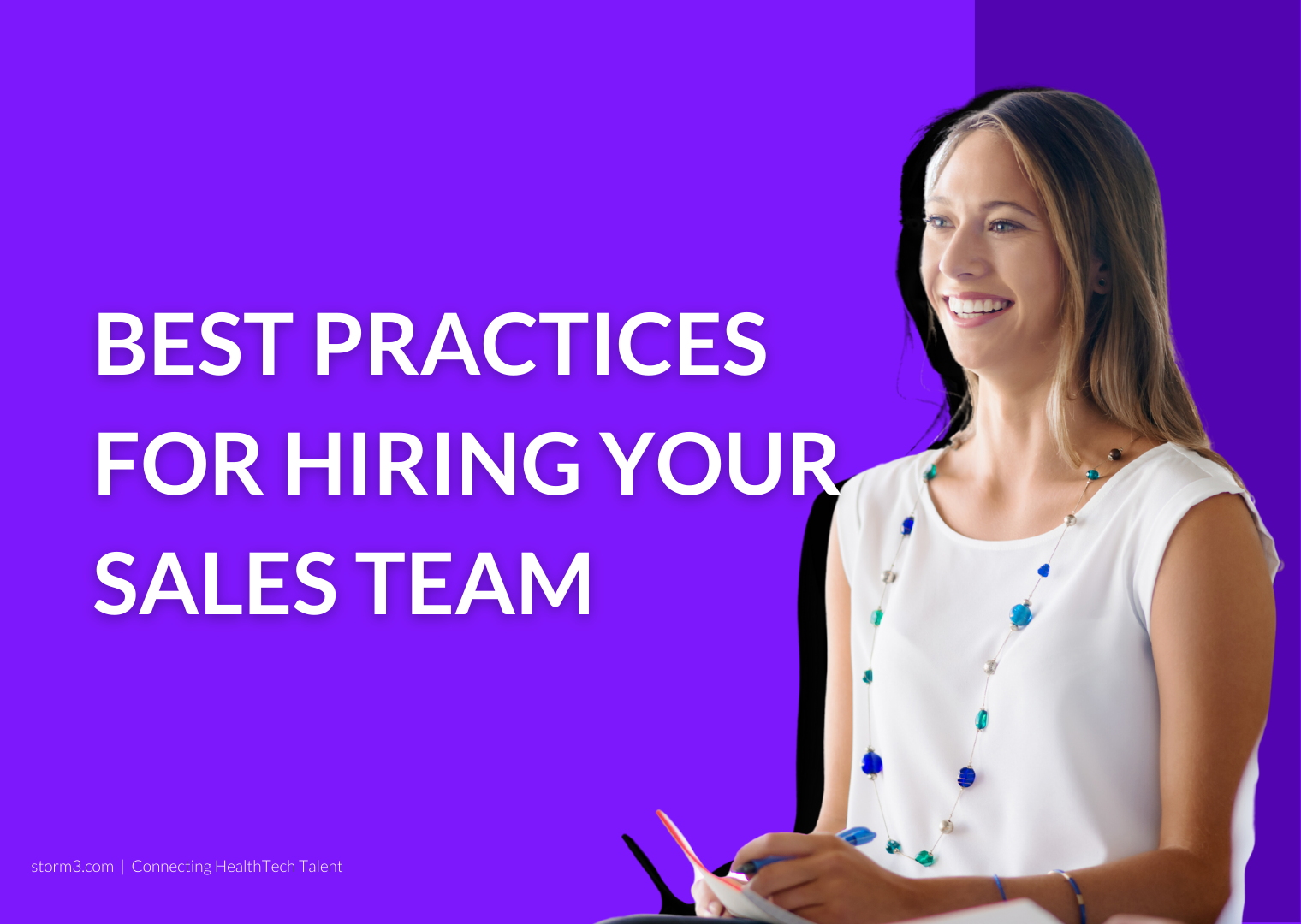 Nailing down the responsibilities and expectations of the sales role and knowing how to evaluate and select the best salesperson can make or break your HealthTech's ability to engage consumers with its product or service. Ultimately, hiring effective salespeople is a top priority of any HealthTech. With this in mind, we've compiled six best practices for hiring your sales team that will help you hire salespeople who will take your HealthTech to new heights.
Plan Ahead
As with any aspect of your HealthTech, you'll get better results from your sales hiring if you plan ahead. Take the time before you begin your search to work out a detailed, well considered job description and group this with a detailed candidate specification. What is it your sales function needs? What long-term plans does your HealthTech have? Are you planning to launch a new product in the future? The answer to these questions will help you determine what the person you hire for your sales team will actually be doing in this role, allowing you to effectively filter through who is and isn't right for your organization.
Know The Qualities You're Looking For
Of course, sales skills and experience matter when it comes to choosing the best candidate, but there are other qualities you should be looking for in a new sales hire. Make a list of all the desired qualities and characteristics your ideal candidate needs to possess in order for them to succeed in this role.
Is the candidate coachable, for example? Are they independent? Resourceful? As good as a salesperson can seem on their resume, they need to be open to training and able to navigate difficult situations, especially in a space as ever-changing and disruptive as HealthTech. Some of the best characteristics to look out for in a salesperson are:
Problem solving
Optimism
Self-awareness
Creativity
Empathy
Going through this process also makes interviewing a natural process where you gather the necessary evidence from each candidate on each of your desired traits to help you confirm you're making the right hiring decision.

Sell Your HealthTech
In the HealthTech industry, a sense of mission is crucial. Of course, you want top salespeople who are driven by commission and earning potential, but you also need people who are bought into the product or service you're offering in this life-changing market.
In the job description, as well as later interview stages, be sure to describe your HealthTech in the best possible terms and emphasise the many advantages of working there. As well as this, stress the incredible impact your HealthTech product or services has on its consumers lives to confirm your potential salesperson is 'bought in' to your mission.
Hire As A Long-Term Strategy
The annual turnover among US salespeople is as high as 27%, which costs companies not only from a hiring and training perspective, but also by damaging sales. Considering the steep costs of making a sales mis-hire, a long-term approach is the only right way of hiring for your sales team. Even if it takes a few months longer, wait for candidates who fit every element of your job profile.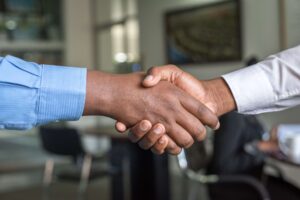 Treat Interviews As Sales Pitches
During your interviews with potential candidates, you should be able to get a feel for how they would respond to and connect with a potential client or customer. A great deal of a salesperson's role hinges on how they build relationships, so consider conducting multiple interviews with potential candidates to gauge how your own relationship with them develops. It's also a good idea to have your strongest candidates introduce themselves and spend time with not only others in the sales team, but employees throughout the company, to see how effectively they communicate with various personalities.
Offer Competitive Compensation Packages
A sales compensation package refers to the payment a salesperson receives for their work, and as a rule, it includes a base salary, commission, and additional monetary incentives. Leveraging competitive incentives within your salesforce will help you attract and retain the best salespeople to your HealthTech. It creates a new level of value within your sales team, encouraging behaviours that achieve results which are aligned with your HealthTechs wider goals.
At Storm3, we are specialist recruiters dedicated to helping HealthTech startups and scale ups hire the best salespeople for their organization. If you're looking to grow your sales team, get in touch to brief our team of expert consultants with your hiring needs. For more information on the roles we work with, have a look at our dedicated Sales & Marketing page.