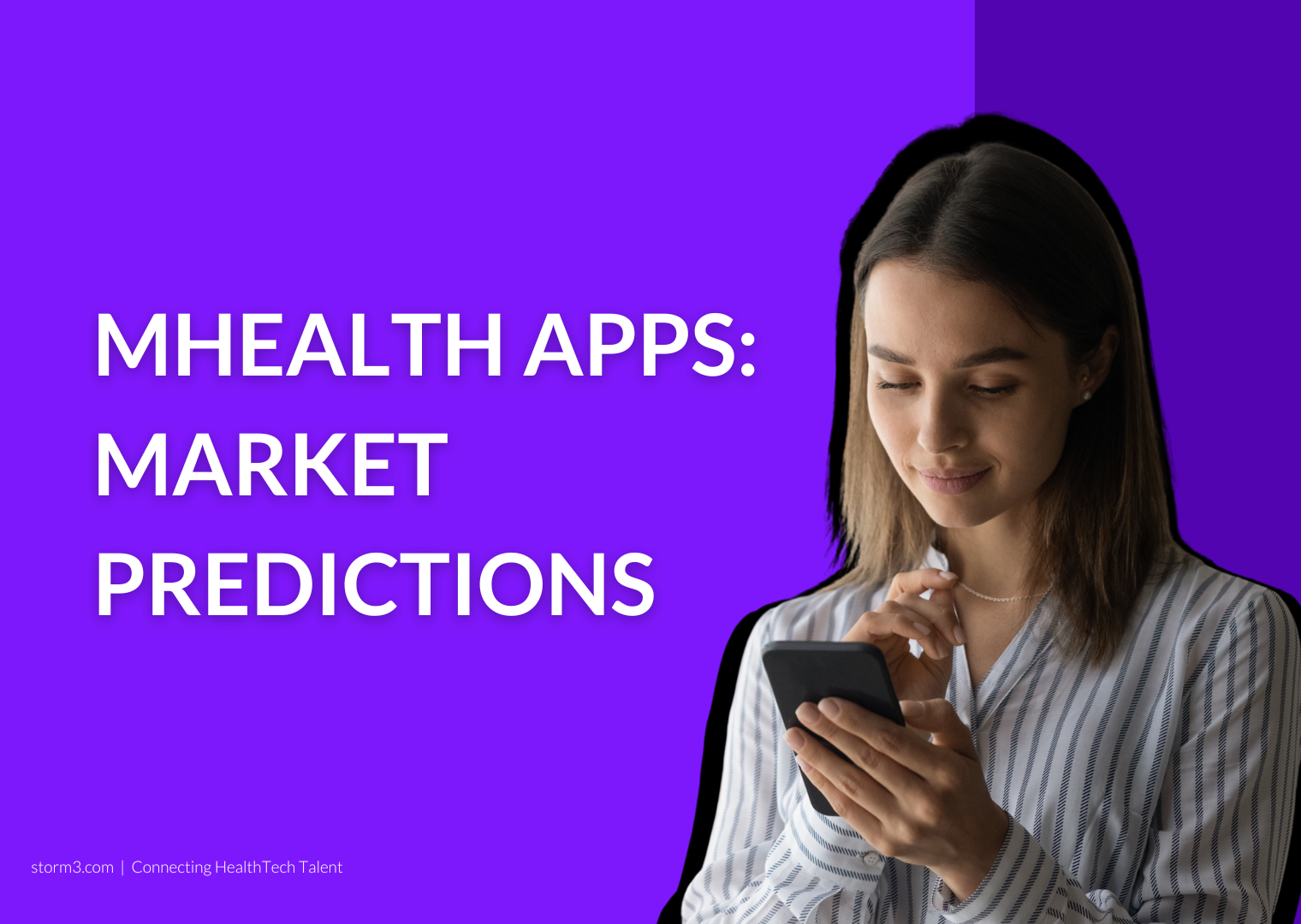 Early adopters of mHealth apps saw the promise of the market even without significant data and research to back up their predictions. How? Because the idea simply made sense – our mobile phones have taken over our lives, becoming almost appendage-like, and managing our health is the most key part of living. In this article, we dive into the growing use of mHealth apps, the benefits of the industry on people's health and wellbeing, and the market's huge global growth predictions.
What Are mHealth Apps?
mHealth is a subsector that comes under the broader 'telehealth' umbrella, referring to the use of mobile devices, such as a smartphone or tablet, to help with healthcare practices. Like many HealthTech buzzwords, the term mHealth means different things to different people. Some use it to refer to everything from remote patient monitoring, to video conferencing and mobile computing. Others give the term a narrower meaning, using it to exclusively refer to mobile health apps.
mHealth apps can be used by both patients and their healthcare providers. Some of the most relevant mHealth app solutions today are nutrition and fitness apps, physical therapy and rehabilitation apps, self-management for chronic conditions and medications apps, healthcare for children apps, and emotional health apps.
Currently, the majority of healthcare expenditure is on treating a wide range of conditions that are preventable. For instance, in the US alone, medication non-adherence costs $290 billion per year. With better health being encourage through long-term behavioral change, mHealth apps are saving billions of pounds globally year-on-year.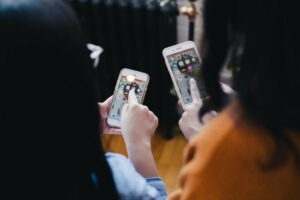 Gamification In mHealth Apps
Gamification is when you take a non-gaming activity and apply a gaming element, with the idea behind it being to take advantage of people's innate need to compete, learn, socialize, record successes, master tasks, and have fun. With the ultimate goal of mHealth apps being to improve the health of its users, gamifying mHealth apps is proving to be an incredibly effective way of achieving this.
Gamified technology uses the sense of competition and rewards to keep players engaged, with these rewards taking multiple forms, such as points, badges, progress bars, achievement levels and so on. A fundamental part of gamification is the data being gathered and measured, from blood glucose measurements in a patient with diabetes, the user's resting heart rate, the number of steps a person is taking in a day, and so on.
Mobile Health: Data Gathering Potential
In a world of real-time sensor data and patient reported outcomes, there are almost too many data points coming in from a patient for a single clinician or even an individual health system to process and identify patterns. This is where computing power proves so valuable, and we can use it to scale the capabilities of healthcare providers, as well as to empower patients to manage their own health and wellness.
Previously, doctors and physicians had to make decisions with just a few dozen 'bytes' of information that they gather from a patients visit, such as their height, weight, blood pressure, heart rate, a the patient's primary concern. mHealth apps enable the average patient to passively provide gigabytes of data through passive health monitors and kilobytes of clinically-significant data through patient reported outcomes, medication and symptom tracking and medical adherence.
By implementing software that encourages its users to provide more feedback and making sense of this data in the context of care, mHealth apps glean actionable insights, find trends, and help create products that address the needs of their target audience better. In a best care scenario, they even result in the formation of new business models to target unaddressed fields of healthcare.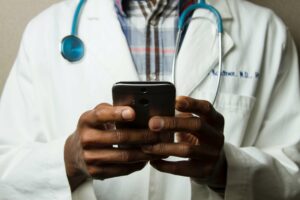 mHealth Apps: Market Growth Predictions
The global mHealth market size was valued at $38.2 billion in 2021, and it's expected to grow at a Compound Annual Growth Rate (CAGR) of 11.8% from 2022 to 2030. The medical app segment dominated the market for mHealth in 2021, accounting for the largest revenue share of 97.1%.
There are numerous factors contributing to the mHealth markets rapid growth, such as the huge global usage and access to smart devices. Pew Research found that 84% of people with an annual income under $30,000 have mobile phones, as does 74% of those aged 65 and over, demonstrating mobile healthcare's ability to cross economic and age boundaries. 2021 statistics recorded by DataReportal also found that there are around 4.55 billion social media users globally, equating to 57.6% of the total world population. Other factors contributing to the fast growth of the mHealth apps market are:
Increased awareness in maintaining physical health and lifestyle improvement
Developments in coverage networks
Increased government initiatives to promote mHealth applications
Increasing prevalence of chronic diseases
Continuous improvement of app quality by developers
Global Market Trends
The US
North America dominated the mHealth app market in 2021, accounting for the largest revenue share of 38.2% and being projected to reach $5.139 billion by 2026. According to the CIA, the US ranks number one globally with 7000 internet services providers and more than 90% of adults have access to the internet, which has ultimately led to the rapid expansion of the mHealth apps market. The growing demand for fitness wearable devices, such as smart watches and wristbands, is forecasted to witness lucrative growth across 2018-2026, with this positive growth being related in part to the increased proactiveness of people when it comes to improving their lifestyle.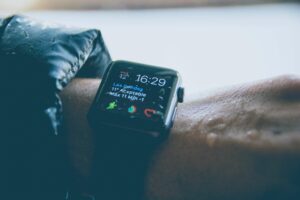 APAC
Due to its large population and increasing demand for health applications, the APAC region is predicted to exhibit extreme growth over 2018-2026, with its fast-growing smartphone usage penetrating and increasing the number of internet users. As well as this, government initiatives to promote and launch mobile health applications to help manage the Covid-19 pandemic have boosted market growth in the region since 2020 and such initiatives are expected to continue over the forecast years.
Europe
In 2019, the European mHealth market size was valued at $14.162 million. According to the World Health Organization (WHO), over one-third of the European population aged 15 and over have a chronic disease, and two out of three people reaching retirement age will have two or more chronic conditions. This prevalence of chronic diseases has initiated a demand for continuously monitoring health and has ultimately led to the increased adoption of mHealth apps and devices in Europe.
The Future of mHealth Apps
Many believe that mHealth apps are the future of healthcare. With more than a staggering 2 billion smartphone users worldwide, the potential for the mHealth market to bring digital medical services to a rapidly growing global audience is huge. Through transforming expensive systems into 'patient focused' and 'prevention based' ones, the mHealth apps market is successfully increasing healthcare access whilst decreasing the cost of care. Year-on-year, more tech innovators and healthcare providers are taking notice of this lucrative markets efficiency, and this is not predicted to stop.
Are you an mHealth startup or scale up looking to grow your team? As expert eHealth Recruiters, Storm3 are best placed to help you make your next tech hire. Get in touch with our team of specialists, or learn more about the roles we work with here.