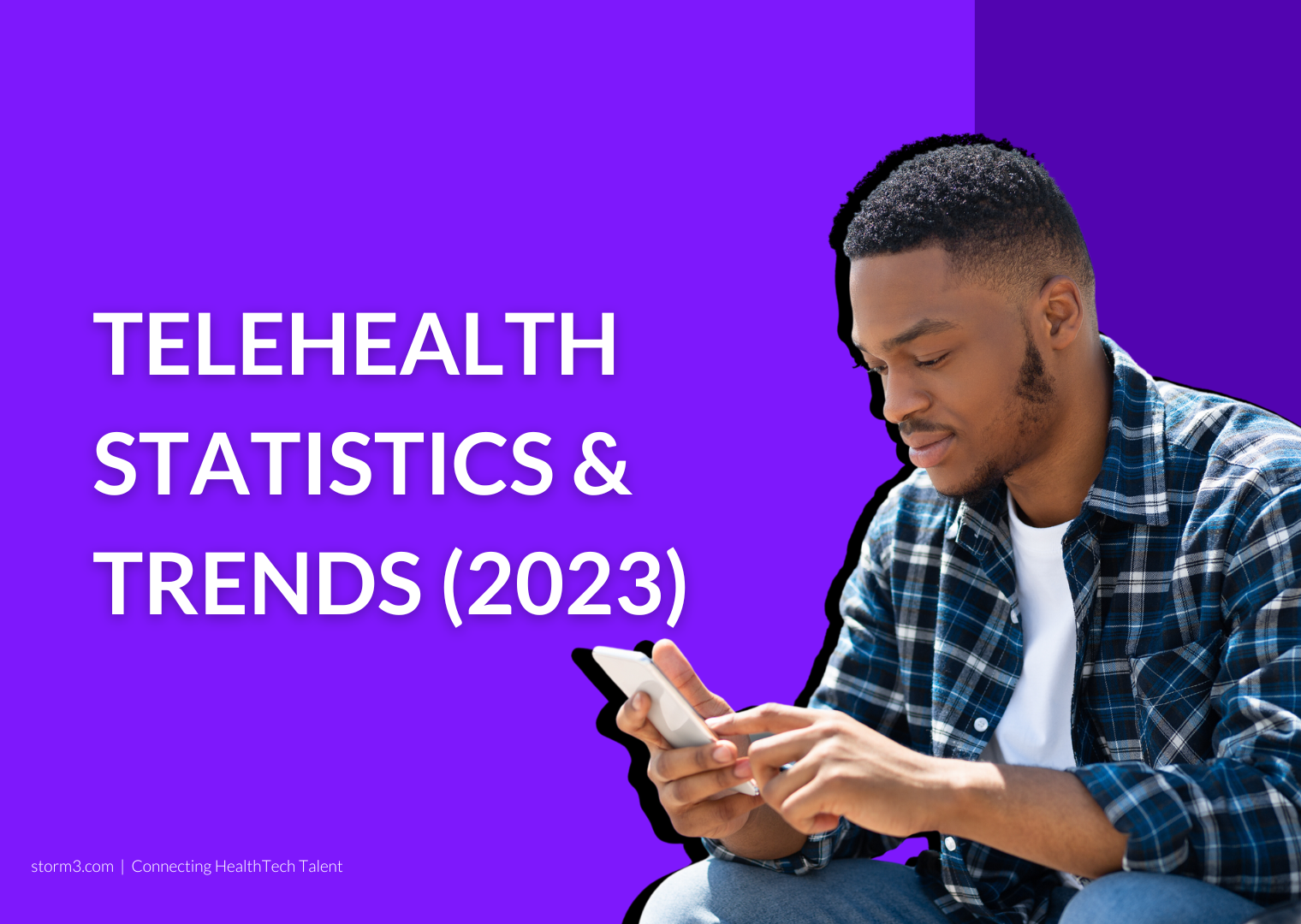 Telehealth has become an increasingly popular option for healthcare services over the past few years -particularly in the wake of Covid-19 – and 2023 is set to be another big one for the sector. Telehealth has only accelerated as patients and healthcare providers alike have embraced the benefits of remote consultations and virtual care. Projecting what's next for the sector is no linear task; but in this article, we'll dive into the top Telehealth statistics and trends that we can expect to see in 2023 and examine how Telehealth will continue to improve access, quality, and efficiency in the future of healthcare.
Telehealth Is Here To Stay
Virtual care isn't simply a response to Covid-19; the pandemic merely accelerated its adoption into the healthcare space. How can we be sure of this? The below remote care and Telehealth statistics speak for themselves:
According to the American Hospital Association, about 74% of patients in the US said they would use Telehealth services
A study by Cisco revealed that around 74% of patients are comfortable communicating with their doctors using technology as opposed to in-person
A study by Software Advice reported that about 67% of patients said using Telemedicine somewhat or significantly increases their satisfaction with medical care
Of course, there will always be a need for patients to see a medical professional in-person in some capacity. However, there is no denying that Telehealth usage will continue to increase and become a permanent part of global healthcare.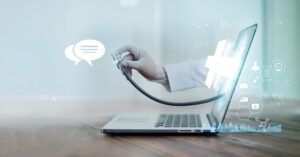 The Top Four Telehealth Statistics & Trends In 2023
Artificial Intelligence (AI)
While discussing trends in any tech sector, it's becoming impossible not to talk about Artificial Intelligence (AI). AI technologies have taken the world by storm in recent years and are impacting every vein of society, especially medical care delivery. From high-quality analytics to chatbots that provide real-time assistance to patients, AI is transforming our perception of medicine.
Telehealth has multiple applications of AI within this, such as improving data quality and providing actionable insights for businesses. A major challenge in Telehealth is the lack of face-to-face interaction between patients and providers. AI bridges this gap through chatbots and virtual assistants to cover straightforward tasks such as answering basic patient questions and scheduling appointments.
AI also facilitates more efficient communication between patients and providers through real-time alerts and information sharing. Another challenge of Telehealth is the need to analyze substantial amounts of data quickly and accurately, such as test results and patient records. AI streamlines this process and can find potential health risks to suggest appropriate treatment options. To support this, Telehealth startups build machine learning algorithms and predictive analytics that detect patterns in data to provide insights.
As we step into 2023, AI is set to continue revolutionizing patient healthcare by improving patient outcomes, reducing costs, and increasing efficiency. As its technological capabilities continue to advance, we can expect to see even more innovative use cases in future healthcare practices.
mHealth
mHealth – or mobile health – has already had a significant impact on healthcare, providing patients and providers with access to health information and services via mobile devices. According to a study by Global Market Insights, the value of the global mHealth market was $56 billion in 2020. This is expected to grow at a CAGR of over 30% from 2021 to 2030. In 2023, we can expect to see more advances in mHealth technology and its use in healthcare. Below are two areas within mHealth that're projected to see major future developments:
Wearable Devices: In the first half of 2023, consumer spending on expensive, non-essential products will remain flatter due to the looming threat of global recession and depleted disposable incomes. However, the situation is set to hugely improve in the second half of the year – provided that the recession and supply chain disruptions stabilize. Customers are also anticipated to demand more appealing use cases for wearables at more affordable prices, such as remote asthma monitoring.
Remote Patient Monitoring: Insider Intelligence estimates that 70.6 million US patients (26.2% of the population) will use RPM tools by 2025. Seniors are the main drivers behind the positive ROI from RPM technology and home-based care largely due to the demographic's high incidence of chronic diseases. The next trend in RPM technology is miniaturization: device makers are making their solutions smaller and less invasive while partnering with new players to dominate market share.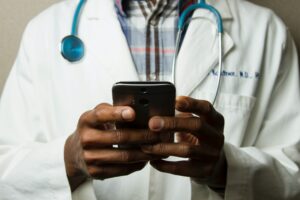 Care Coordination
The Digital Health sector is bringing Telehealth innovations to market that're creating new efficiency paradigms in coordinating healthcare. Integrating digital and virtual care, the remote care model naturally extends to include care coordination.
As we continue into 2023, new virtual health solutions are being introduced that provide for 'complete and coordinated' care unified in one central platform. Services include but aren't limited to virtual primary and urgency care, at-home lab testing, genomics testing and behavioral health, in addition to a suite of supplemental benefits, such as care navigation, pharmacy and chronic care management.
Advanced IT, computing, and mobile technologies have made it possible to access in-demand health services on demand through multiple communication channels, such as secure messaging and real-time video. Payers are recognizing the value of a centralized, one-stop resource that integrates all vendor solutions and providers, reducing "vendor fatigue". With its seamless and single-point patient experience, virtual care is providing coordinated and digitally optimized health services to members as a benefit of their health plan.
EHR-Embedded Solutions
An embedded Electronic Health Record (EHR) Telehealth tool is one that's built right into your EHR system, needing no separate product to login to. This creates a more streamlined workflow, making it no surprise that almost all US hospitals (96%) have adopted EHR solutions.
Currently, the issue of security is one of the larger ongoing future trends of Telehealth, meaning EHR integration will become more important as embedded solutions become more widely accessible. In 2023, there are three main focuses that need addressing to ensure EHR-embedded solutions continue to improve and gain greater usage:
Efficiency improvements for clinicians and administrators so that more time can be spent with patients
Technology that supports deeper connections with patients through the best channel possible
Data discovery to facilitate research, clinical trials, and other life science efforts
We Partner With Telehealth Leaders Like You
The growth of the Telehealth sector is never ending. We want to be at the very heart of this, connecting trailblazing talent with disruptive Telehealth companies at the forefront of innovation. Our recruitment teams each have a micro-niche network of diverse professionals across Data & Analytics, Engineering & DevOps, Finance & Operations, Sales & Marketing and Product Management. Connect with one of our expert consultants today for help with your hiring needs or learn more about our services.