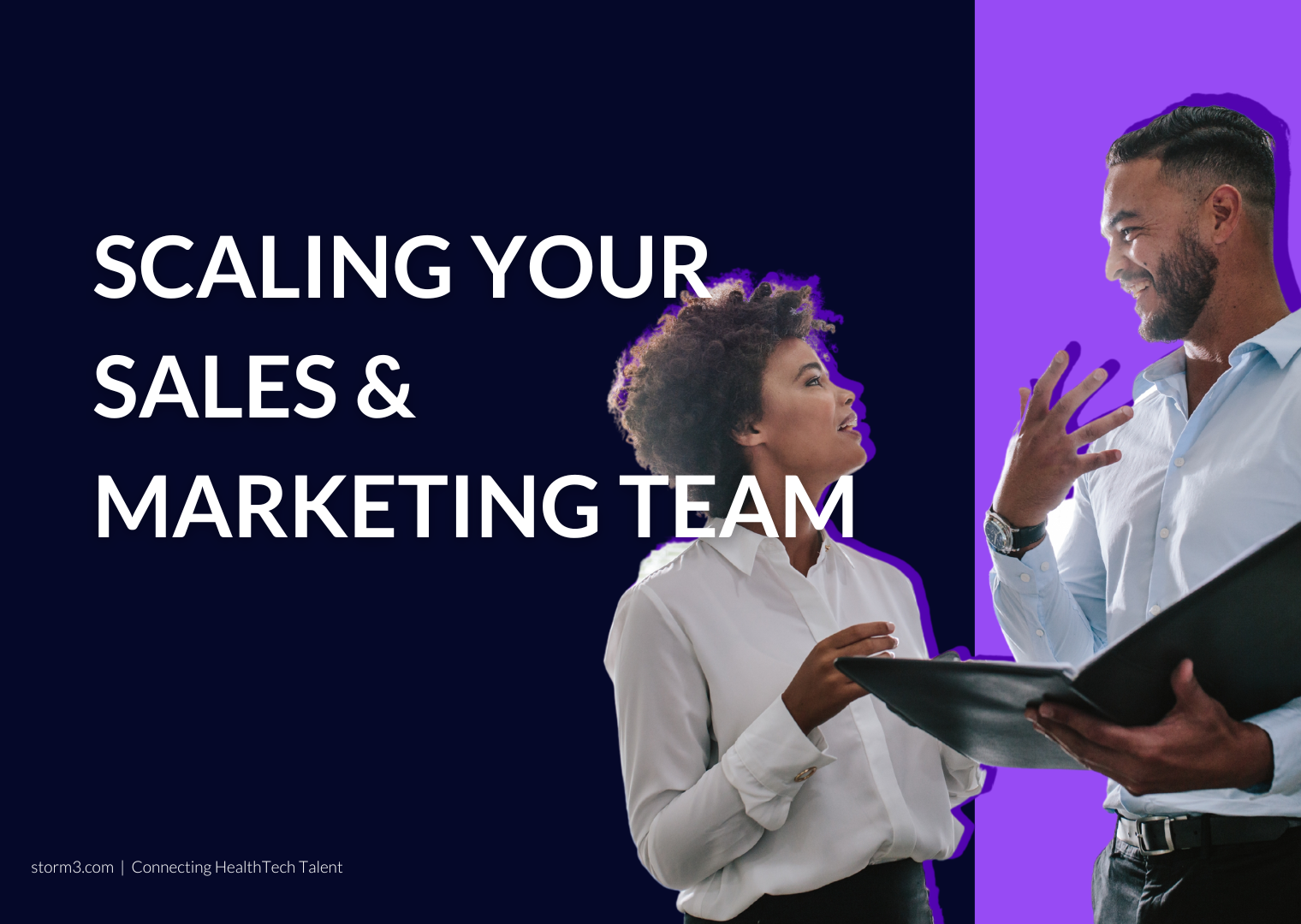 There's no doubt that the HealthTech market has skyrocketed in the last couple of years. In order to establish market presence, a fully-fleshed Sales and Marketing team is necessary both in case of B2B and B2C Healthtech companies. However, both of these functions are rapidly changing and evolving, especially as digital innovations are constantly transforming these fields.
Scaling your Sales and Marketing team, as well as knowing which positions to hire and when, can be a demanding task; however it is essential to securing your HealthTechs success. Studies show that companies who have alignment between the two functions generate 34% higher revenue, retain 36% more customers and achieve 38% higher win rates.
To help give founders and CEOs every chance of success, we've uncovered the ins and outs of scaling a HealthTechs' Sales and Marketing Teams in this compact, comprehensive manual. We cover how Sales and Marketing teams scale through funding rounds and dive into the Sales and Marketing make up by company size, in the C-Suite and in other Leadership positions. We hope this report serves as a resource for startups looking to propel their Sales and Marketing functions to help them on their path to success.
Check out our sneak preview & then download the full version below!
Like what you see? Download your copy of Storm3's How And When To Scale Your Sales & Marketing Team whitepaper below!