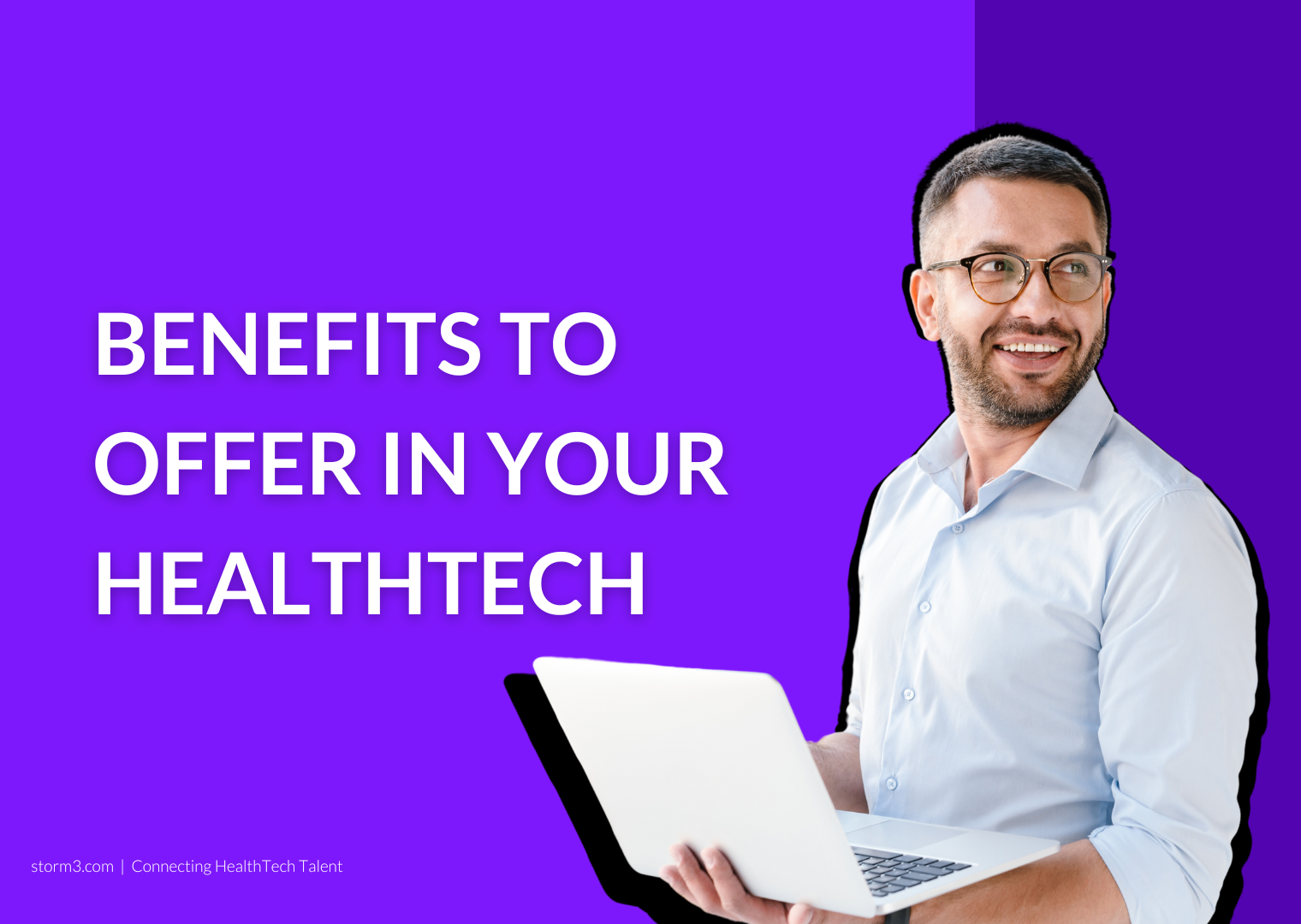 The benefits you offer speak a lot to your company culture and values, so it's important to take an individualistic approach to how you reward your employees. However, there is a pattern emerging of certain benefits that employers of choice within HealthTech are choosing to offer. With benefits being the second-biggest reason an employee chooses to join a company, we've selected 5 which are proving to be extremely effective, not only in attracting and retaining the best employees, but in making them feel supported and valued.
Why Benefits Are An Employer Advantage
According to ACAS, it costs on average $30,000 to replace a single member of staff. A few of the reasons staff turner may be higher than desired at your HealthTech could be down to:
A lack of growth opportunities
Feeling undervalued
Insufficient training
Workload imbalance
Poor management or leadership
Ultimately, offering your employees quality benefits packages is invaluable. Not only are companies who are offering effective benefits decreasing employee turnover and saving money, they are attracting quality candidates to their organization to begin with. Whether you're a large, multinational HealthTech, or a startup beginning to grow, it is vital you attract the right people who will drive your mission and values, and bolster your organizations success.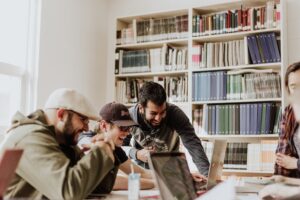 5 Employee Benefits To Offer
Maternity and Paternity Leave Policies:
By offering enhanced parental leave, companies will attract prospective employees who are looking to build a career over many years, with an organizations that will support them as their family life grows. Maternity and paternity leave policies also help bridge the gender pay gap. Women who receive little time or pay when taking maternity leave have historically been put at a disadvantage in relation to promotions and pay rises; many have even missed out on pension payments at the hands of poor parental leave policies. When IBM increased its paid parental leave policy, their Chief Diversity Office, Lindsay-Rae McIntyre said,
"The ROI comes in the form of attracting the best talent in the industry, and in having an engaged workforce."
Performance Bonuses:
When managed strategically, performance bonuses are an extremely effective way of motivating employees. Creating a culture where working hard and showing initiative is not only acknowledged and appreciated, but suitably rewarded too, ultimately inspires employees to strive to be their best selves at work. Whether its cash bonuses, stock options or profit sharing, Textio's analysis found that companies offering these types of tangible benefits can expect to fill vacant roles 19.5 days faster than companies that don't. Performance bonuses can be a particularly useful tool for startups, as employees tend to only be paid out if the company makes a considerable profit, and are subsequently used as an incentive to increase the efficiency of individuals or the entire team.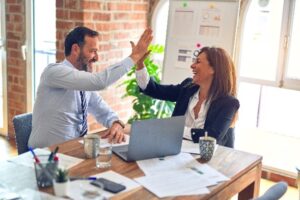 In-House Professional Development:
Continued training and development is extremely important for those HealthTech professionals looking to keep their skills sharp in an ever-expanding market. In fact, 87% of millennials agree that professional development opportunities are important to them in a job. If you want your employees to be with you for the long haul, offer in-house development of their knowledge and skills. On top of this, hash out the possible career opportunities this development could bring them. Helping employees grow with your company is one of the best ways of keeping them motivated and challenged, and your organization will flourish off the back of this productivity.
Flexible Work Arrangements:
The benefits of offering flexible work arrangements are abundant, with 87% of full-time employees in the UK currently either working flexibly, or saying that they want to. Recent research has even revealed that the option to work from home is more valuable to tech professionals than increased compensation. Allowing for flexible arrangements such as hours which fall outside standard office hours and providing the tools necessary to work remotely, such as laptops and cloud-based software, reduces employee turnover and increases autonomy and productivity.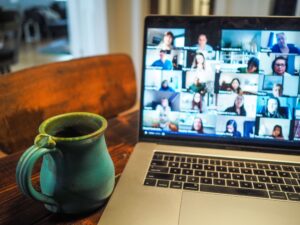 Mental Health Benefits:
With roughly 1 in 4 employees reporting to have struggled with mental health problems throughout their career, offering mental health benefits provides an extra level of support to employees when they need it. Three crucial reasons employers are adding mental health benefits to their employee packages are improved employee wellbeing, burnout prevention, and increased productivity, all of which combine to provide significant returns on investment for companies.
Mental health benefits can include running initiatives and training line managers; you can also consider implementing a more comprehensive health insurance plan which includes therapy or counselling. It could even be an Employee Assistance Programme (EAP), which is a more general service to help employees solve their problems, whether these be related to stress, finances, non-work conflicts and so on.
If you would like advice on the types of benefits you should be offering in your HealthTech startup or scale up get in touch! Our experts consultants can assist you in implementing a stellar benefits package. If you have any hiring needs, our consultants can also connect you with their wide-networks of expert HealthTech professionals.