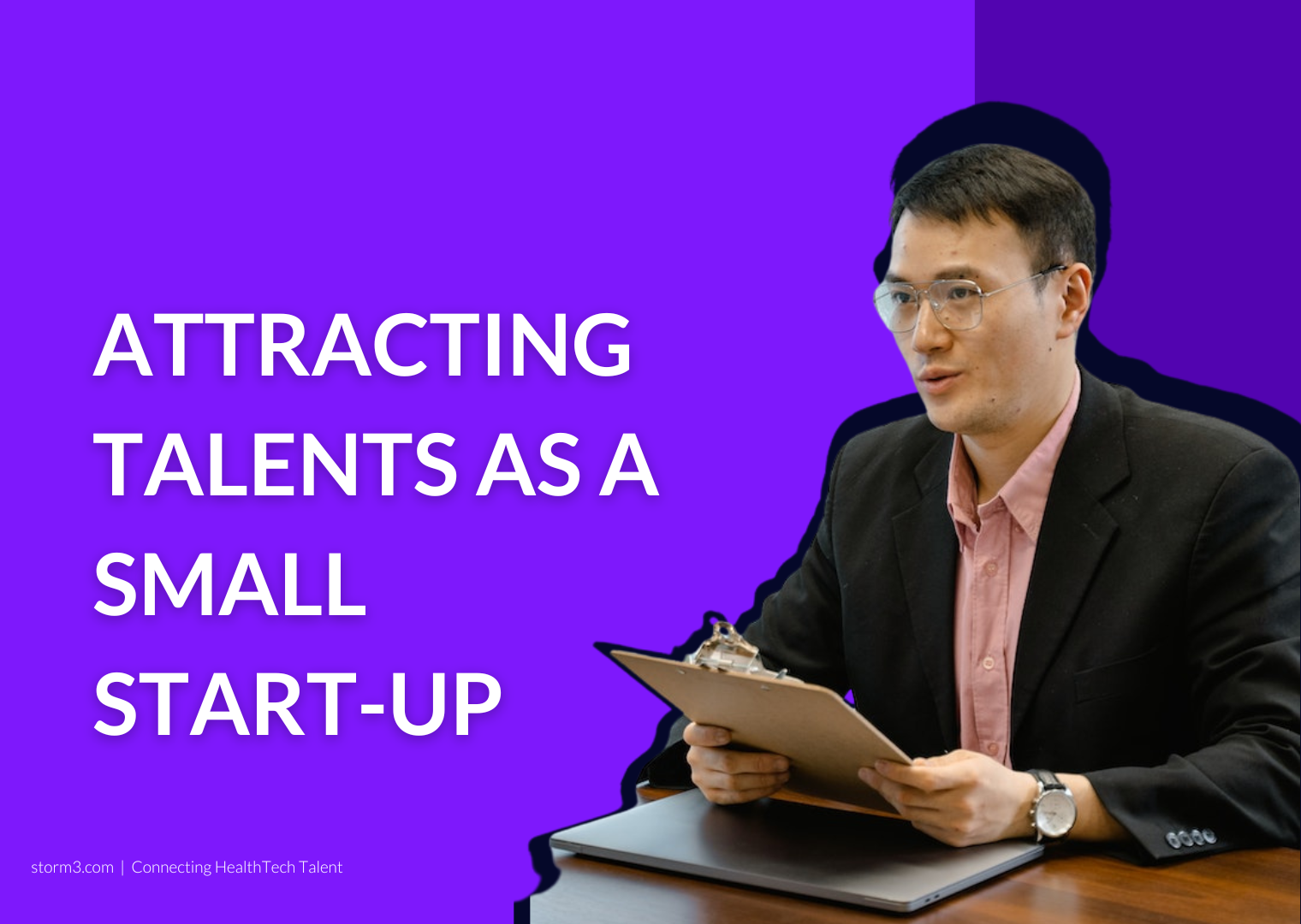 Finding the right talent for your company is arguably the main goal of any start-up. Especially as an early-stage start-up, this is even more critical for your company's growth. The professionals you hire at the beginning of your journey will set the tone of the company, help guide the success of the company, and set the bar for future employees.
As for these professionals, start-ups are a great environment for opportunities and a perfect catalyst for a career. Being part of a start-up means you will be exposed to areas that you might not necessarily be specialized in, and you will have to take account of every aspect of the company's functions in order to meet wider business goals.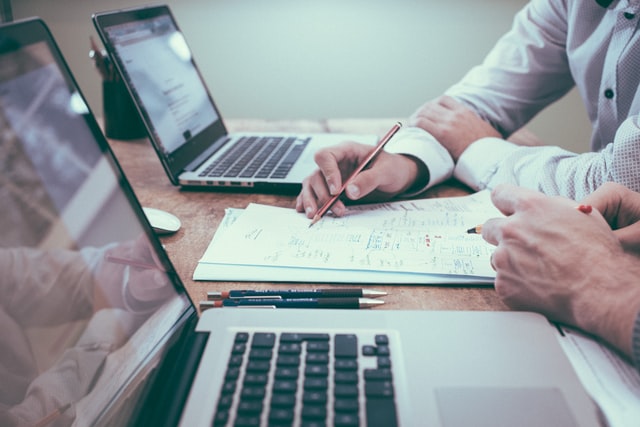 On the contrary, recruiting the best talent for your start-up is challenging, especially when you are competing with bigger and more well-known companies. Fret not, we have compiled four tips to help you compete with bigger market players. In addition, we sat down with Alexey Mitiko, Co-Founder of Eucalyptus, a successful HealthTech start-up based in Australia that has secured a total of US$104M in funding, to provide us with his top tips on attracting talents as a start-up: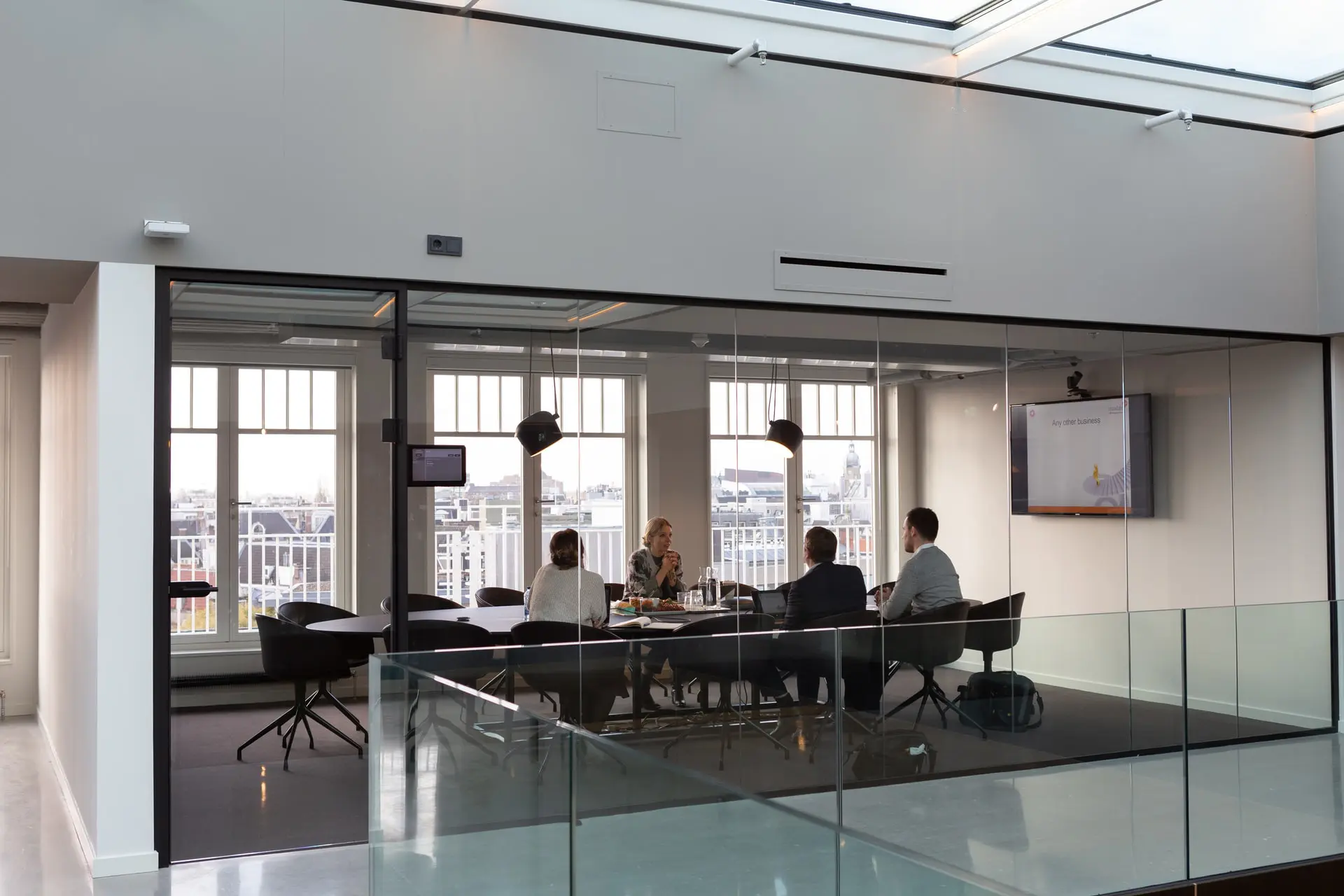 Sell Your Company
Perrin Joel, Commercial Manager of Storm3 UK, encourages HealthTech start-ups to 'sell' their company from the very beginning, ideally in the first round of interview:
"It's a candidate's market, so really driving why the company is amazing or why this is such a great opportunity is a good way of attracting the best talent. It may even be a good idea to have someone from the sales department pitch the first interview as they're best placed to be selling the opportunity."
Roughly 70% of candidates are passive job seekers, so you need to market and sell your company as much as these candidates need to sell themselves. As a start-up, you will need to demonstrate to candidates exactly why you would be a great employer to work for. Additionally, as a HealthTech start-up, explaining in detail what your company's mission is very important as it will help your candidates align themselves with your company's purpose. A few tips to do this include:
Discussing growth opportunities: Pitch to your candidates the growth opportunities within your company and how they might be able to broaden their roles in the future.
Sharing the current employee experience: Providing your current employees' experience in your company allows candidates to have a better understanding of your company's culture.
Empowering your candidates: Describe the candidate's past experience in your and how they would fit well within your start-up.
Create a Clear and Easy Job Application
As a candidate, a job description is the first step in the application process and it is important to have a succinct job description to attract the best talent. Tips to keep in mind are:
Provide a clear outline of the required skills and qualifications you are looking for.
Restrict the number of job responsibilities to only the most important ones. Further details of the responsibilities can be discussed during the interview.
Highlight your company's values, culture, and work environment to allow candidates to consider whether they could see themselves as a good fit. In the fast-growing HealthTech market, candidates are constantly on the lookout for good opportunities and are often juggling multiple job offers. It is crucial to make sure that the interview processes are quick and concise to prevent loss of interest from candidates.
As a start-up, you have the advantage of personalizing your approach to the recruitment process. Make sure you are communicating effectively, demonstrating what to expect in each stage of the interview, and maintaining open communication with candidates to keep them engaged and informed during the interview process.
Provide a Benefits Package
Despite the fact that it's hard to compete with major market players' employee benefits packages, there are different ways you can provide competitive packages to stand out in the market. Taking an employee-centered approach is an excellent way for startups to support their employees' welfare and differentiate themselves from the bigger market.
This can include offering:
Equity – It encourages achievements in employees and helps with employee retention. Plus, it's one of if not the best advantage that start-ups can offer over their larger, more established competitors.
Work-Life Balance – Flexibility in the working environment, hours, and off-days are a must. Every employee's family dynamic and living environment is different; providing flexibility based on their personal needs is a huge benefit to attracting talent.
Health Benefits – A workplace that takes care of not only their employees' physical well-being but also their mental well-being shows great care from the company. Especially in the HealthTech industry, providing your own services for free or discounts can be a great benefit to employees.
Insurance Benefits – Providing insurance packages, such as business health insurance, group life insurance, income protection insurances, and more, are a few examples of plans that are useful and will be highly appreciated.
Personal Development – Offering mentorship, training programs, and external courses are another great benefit for employees.
Partner With Recruitment Agencies
The goal of a recruitment agency is to find outstanding talent for the organizations they partner with, and this works the best when both the company's and the agency's visions are aligned.  Finding the best recruitment agency for your company, industry, and jobs is critical and comes with great benefits:
Full support for both the clients and candidates: The recruitment agency acts as a mediator and ensures effective communication between clients and candidates. The recruitment agency makes sure to source the best resumes for the position.
Quicker Hiring Process: Once the client provides them with the requirement for the role, recruitment agencies can quickly attract and shortlist candidates within their database.
Specialist Knowledge: Working with a recruitment agency that specializes in your industry can provide you with a better understanding of the current job market and understand the hiring requirements for that specific role.
Higher Quality Candidates: Recruitment agencies are the experts when it comes to candidate selection, they will provide you with the best befitting candidates for the required role.
Tips from Alexey Mitiko, Co-Founder of Eucalyptus
In a recent interview with Alexey Mitiko, CFO and Co-Founder of Eucalyptus, we discussed the most effective ways that startups can attract the best talent in the HealthTech space. Eucalyptus, with a total of $104M in funding, is a Series C, Sydney-based HealthTech that offers five products which include men's health (Pilot), fertility healthy (Kin), prescription skincare (Software), sexual wellness (Normal), and menopause treatment (Juniper).

Eucalyptus is now a well-funded, Series C HealthTech. Looking back, how did you attract talent and compete with bigger market players?
"We were all very well aware of how the industry worked and had the technical knowledge to compete. Talent wise, we mainly used our previous networks to join us in our mission. It is very different when attracting talent in the very early stage, for example, hiring one engineer compared to 10 engineers in a month."
Eucalyptus is growing exponentially with expansion ongoing in the UK. What are some of the key factors you look into when interviewing the candidates?
"We hired 200 people last year and the range of the jobs is very wide. If we were to generalize, alignment on what we are trying to do is very useful. For example, we are a consumer HealthTech, so candidates who can align with our brand and see the impact that we do and think that it's an exciting prospect is key. But also, we are looking for candidates who don't necessarily have the experience of doing a particular thing, but have great potential and can be upskilled to get to the next level of their career. In the early stages of our startup journey, we always backed those slightly more inexperienced but driven-to-succeed candidates. This meant that when we interviewed our candidates, we definitely looked at the language they used to describe the work that they've done so we could try to steer away from hierarchical language – we want to make sure they understand their success is a combination of the success within the wider team.
One of the major factors that I look for in my interview process is that people are able to structure their thoughts consistently. For example, if I ask them 'how do you make sure that your customers are engaged with your customer service desk?', there can be many complexities to that answer. Bad interviewees will jump to the conclusion whereas good interviewees will start from the top and generate a map and discuss all the potential options. Ideal candidates for us are those who have been in the industry, who have learned the basic skills of the workplace, and have also realized that they are dissatisfied with how traditional businesses work."
What tips can you give to early HealthTech start-ups that are having challenges attracting the right candidates?
"Each country has its own peculiarities, and I can only speak for Australia, but my overarching comment is if your business resonates with the individual, leverage this.
For us, it's probably easier compared to HealthTechs which offer deeper technologies such as AI. We are a consumer brand, so if you are living in Australia and have joined us, you've already experienced one of our brands – you may not have known that Eucalyptus was behind that brand – but ultimately, you have already interacted with one of our products. This massively helps our core sale engine, as it means we can stand out as an employer through people often interacting with us.  But what I would say all HealthTechs can offer regardless of their product or service is a structured equity plan.
You have to realize that early-stage startups have an advantage in a certain respect because there is a greater potential for appreciation. Even though we find compensation to be a secondary consideration to elements such as the mission, the team and the career progression that people are looking for, it's still important.  We aren't asking people to stay with the company forever, and neither should other HealthTechs, but we do have employees that stay with us for a few years and we show them clearly how there is equity potential, strong career progression, that we're spearheading a really cool mission so on. This makes it far easier when trying to attract the right talent in the early stages."
We are here to help
Whether you are a small start-up or looking to scale up, Storm3 is here to support your growth journey. We are specialist recruiters dedicated to working with the top companies in all HealthTech sectors. Storm3 is here to help you find the right senior talent for the right specialism. If you are looking to expand your team, contact us.