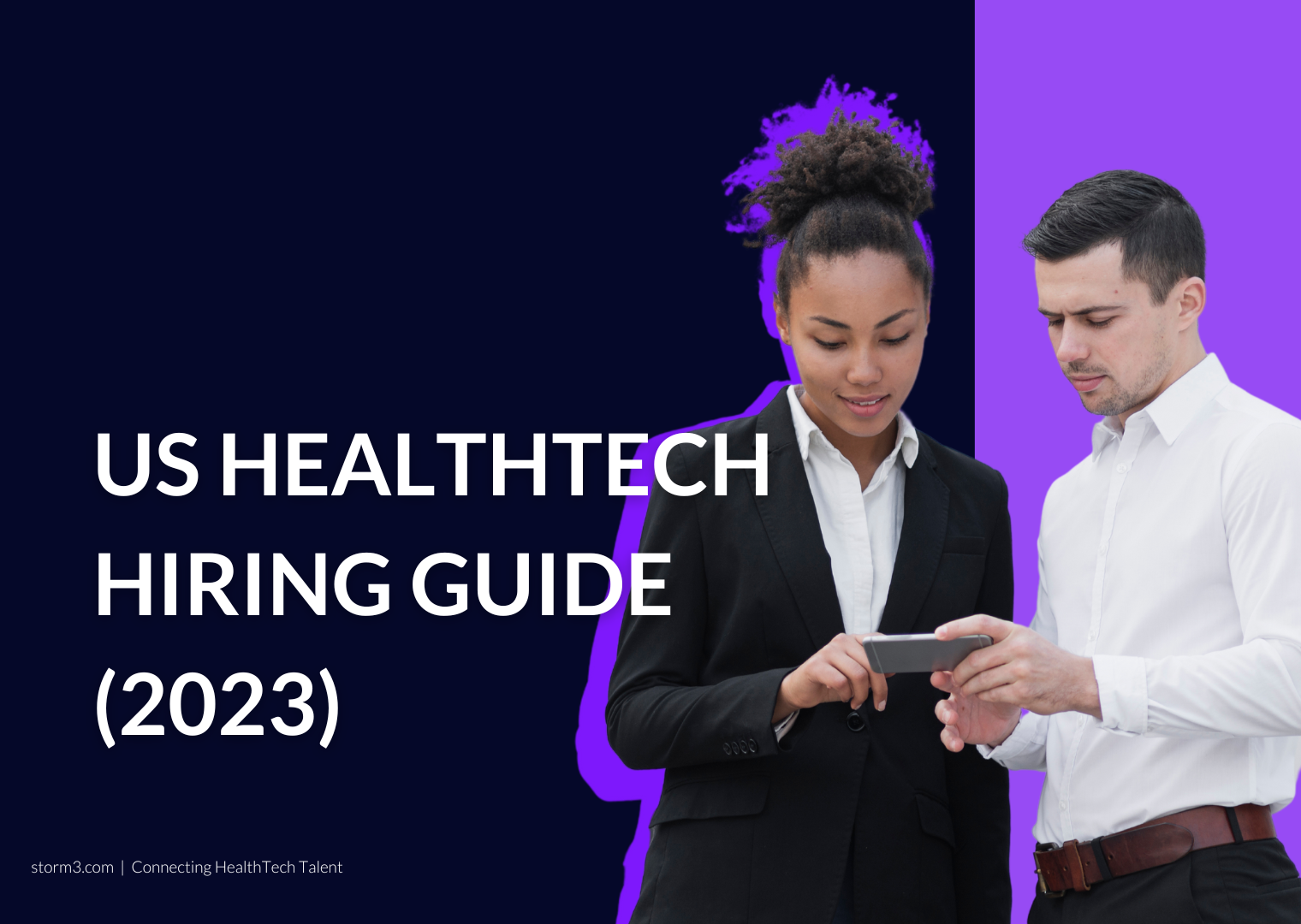 HealthTech talent is more in demand than ever before.
So how can you attract the best talent in the industry? 
The most sought-after HealthTech professionals have their choice of job options available to them.
If you're looking to attract the type of talent that will build your company culture, drive sales, and position you as a leader in the HealthTech industry, this HealthTech hiring guide covers everything you need to know, including:
Current Candidate Motivations
The Top Perks To Offer
Market Retention Trends
Key Salary Levels Across the US
The Ideal Interview Process
Recruitment Insights From Storm3
Check out our sneak peak & then download the full version below! 
Like what you see? Download your copy of Storm3's 'US HealthTech Hiring Guide (2023)' below!
Your Partner In Growth 
As the HealthTech industry continues to grow, so does the need for talent to facilitate this. At Storm3, we specialise in connecting HealthTech talent with disruptive HealthTech companies globally. If you're looking to hire the right people for your stage of growth, get in touch with our expert consultants today.